Self Storage
There are a variety of circumstances where self storage can be a sanity saver. Whether you're a student or a family of eight, there's a great chance that some space can come in handy. Regardless of your reason for needing extra space, call Moishe's Self Storage.
The Moishe's name has become synonymous with quality moving and self storage services in New York City. How? Through hard work over the past few decades and by becoming familiar with what customers need and want to have a positive experience.
What exactly makes Moishe's stand out among the dozens of other moving and storage companies? Keep reading to find out or go ahead and contact us online or call our moving and storage consultants at (800) 536-6564 to speak with a consultant directly. You are also encouraged to visit our walk-in facilities to see the Moishe's difference with your own eyes. Conveniently located in the Bronx and Queens.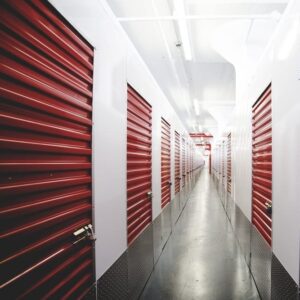 The Best Way to Get Peace of Mind
One aspect that we quickly learned customers expect from self storage is reliable security. This make sense when you consider the crime and theft rates that are synonymous with big city life. It is certainly true that thieves target storage units in New York City, but when you store with Moishe's, any fear of theft will be non-existent.
Our secure locations are protected all day and have security cameras monitoring them 24/7. Moishe's Self Storage gives peace of mind to every customer.
Beyond Security
Security is not the only feature that Moishe's Self Storage facilities boast. We guarantee that your unit is protected from the damage that the elements can bring, as well as smaller intruders such as moths and bed bugs. You may think this is a feature that comes with every storage unit, but sadly, this is not the case.
Considering that snowstorms and hurricanes have increased in intensity in recent years, the need for secure storage facilities has only grown. Moishe's Self Storage moving and storing services mean that you can rest easy with this peace of mind.
Specials
Another aspect of moving and storage that Moishe's has learned customers love is deals and specials. Moving and storing, if not planned properly or done with the same group of people, can quickly become costly.
Moishe's offers self storage locations all around NYC and the tri state area. You don't need to break the bank while looking for a place to store your personal items and valuables in NYC! Moishe's offers a variety of storage unit sizes at affordable prices.
Our Locations
With locations all around NYC, Moishe's is sure to make your self storage experience simple and convenient. We currently have self storage locations in Manhattan, Brooklyn, Bronx, Jersey City, Staten Island, and Long Island. Moving your personal items into a self storage facility doesn't need to be an all-day event!
Moishe's Self Storage offers free storage pick up when you purchase a 5 X 10 foot storage unit with a three-month commitment. Stop trying to transport all your stuff on the subway. Let Moishe's Self Storage make your life easier by coming to your apartment or condo and transporting your personal belongings and valuables to one of our numerous locations. This offer is currently available for select neighborhoods in Manhattan, Bronx, Brooklyn, and Queen! Call us today to see if your neighborhood qualifies.
Quality
Choosing a self storage facility is not all about location, you should also consider quality. Moishe's Self Storage units are constructed with the highest quality materials, and optionally climate-controlled, to ensure that any personal property is protected from the elements.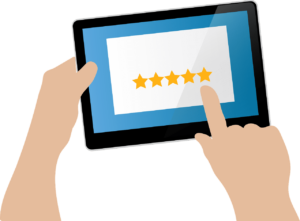 Our storage units are also equipped with high-tech security systems! Your storage unit will be continually monitored by our closed-circuit video monitoring system and patrolled by our professionally trained security guards. We also have several security checkpoints at all our storage facilities as well.
Moishe's Self Storage also offers specialized storage units for wine and fine art. All our art and wine units are especially constructed to provide the environments that are unique to art and wine storage. From the temperature setting, to the humidity levels, all our environmental factors were informed by experts. We did all the homework and research so you don't have to. Leave your collection in good hands.
Contact Moishe's to hear more about the storage unit availability and prices at one of our several locations, or ask more questions about our specialized art and wine storage.
When you're seeking self storage business, Moishe's has you covered.  We are the NY tri-state area's largest storage provider for over 30 years.  We offer each of our customers a 100% satisfaction guarantee.  Our customers store with us for an average of 4 years—the longest in the storage industry.  We provide self storage business and commercial needs, whether you need short- or long-term storage.  What makes Moishe's customers so satisfied?
Free Pick Up for Your Self Storage Business
Moishe's offers free pick up services for the 5 NYC boroughs, with a 3-month minimum commitment.  Why waste time and money renting and loading a truck when our experienced NYC movers will do it for free?  Call (800) 536-6564 and our team of relocation experts will promptly arrive with a truck, load your business items onto it and store it for you in a unit with us at no additional charge.
Come experience the Moishe's difference for yourself today.  Schedule a consultation with one of our account managers and we'll help you estimate the storage space size you'll need.  With over 20 different unit sizes available, you're sure to find the perfect solution for all your self storage business needs with Moishe's.