Self Storage
Choosing the Right Self Storage: Why Moishe's Self Storage is New Yorkers' Premier Partner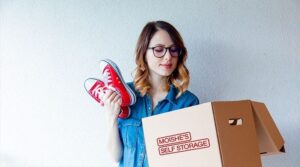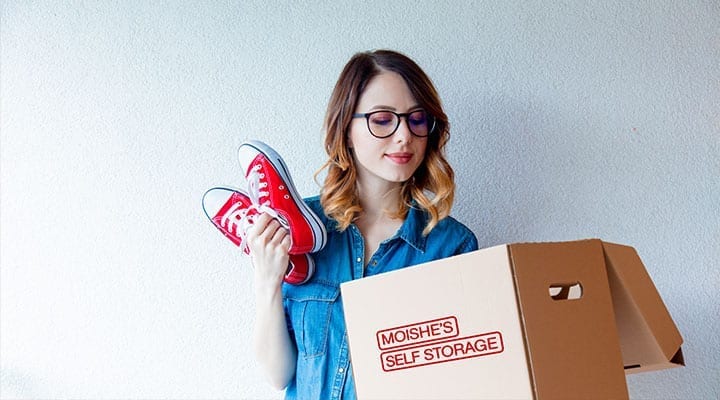 Are you feeling overwhelmed by the stacks of belongings in your home? Maybe you're planning a move and need a temporary storage solution, or perhaps you're just looking to free up some space in your living area? No matter the reason, self-storage facilities can be the lifeline that declutters your life. However, with a plethora of options available, how do you pick the one that's perfect for you? In this comprehensive guide, we'll be your storage-savvy partners, walking you through the important factors to consider when selecting a self-storage facility. You will learn that Moishe's Self Storage is the best option, meeting every important criteria.
What Sets Moishe's Apart:
Location Matters – Convenience at Your Doorstep: Picture this, you're packing up your seasonal clothes, holiday decorations, and that extensive collection of board games you only play once a year. The last thing you want is to trek across town to access them. Location is key. When searching for the ideal self storage in NYC, think about proximity. Facilities that are conveniently located near your home or workplace make accessing your items a breeze. Moishe's understands this well and strategically positions their storage facilities in easily accessible areas around New York City. Whether you need to pop in to grab a forgotten item or want to rotate your wardrobe, the convenience Moishe's offers sets them apart.
Unit Size and Types – Just Right for You: Do you remember Goldilocks trying out different chairs and beds until she found the one that was just right? Choosing a unit size is a bit like that. Opting for a space too large might leave you with unused corners and an unnecessarily heavier bill. On the other hand, a unit too small could mean cramming your items to the point of frustration. Thankfully, Moishe's has you covered. With a range of unit sizes, from small lockers to room-sized spaces, finding the perfect fit is easy. Whether you're storing a few items or enough to fill a small house, Moishe's diverse unit options ensure that you'll only pay for the space you truly need.
Security Features for Your Peace of Mind: Your belongings tell the story of your life, so ensuring their safety is paramount. When scouting for secure storage facilities in Queens, NY, or any other borough, be sure to check the security measures in place. Look for features such as 24/7 surveillance, motion-detectors, well-lit premises, and individual unit locks. Here's where Moishe's excels. They take security seriously, offering a comprehensive array of measures to safeguard your items. Their commitment to providing a secure environment means you can rest easy knowing that your cherished belongings are in good hands.
Access Hours – Your Schedule, Your Way: Remember that time you urgently needed something from your storage unit on a Sunday evening, only to find out it's closed? Access hours are important. Some facilities offer round-the-clock access, while others have more restricted schedules. Depending on your needs and lifestyle, this can be a dealbreaker. Moishe's understands that flexibility is key, providing extended access hours to suit your schedule. Whether you're an early bird or a night owl, Moishe's lets you access your items when it's convenient for you.
Climate Control Protection for Your Precious Items: Not all belongings fare well in fluctuating temperatures or high humidity, especially in NYC. Delicate furniture, electronics, artwork, and important documents might need a climate-controlled environment to prevent damage. Moishe's anticipates your needs and offers climate controlled self storage in New York City, ensuring that your valuables remain in the same condition as when you stored them. This added layer of protection is a testament to their commitment to preserving your items.
Moishe's Pricing and Transparency: No Surprises

Budget plays a significant role in any decision-making process. When considering self-storage options, transparency in pricing is crucial. No one wants to be hit with unexpected fees after they've already committed. Moishe's prides itself on fair and straightforward pricing. What you see is what you get, and they ensure that there are no hidden costs waiting to catch you off guard.
Moishe's: Your Ultimate Storage Solution
Moishe's has long-since been New York City's premier self-storage solution that ticks all the boxes. Their strategically located facilities, an array of unit sizes, cutting-edge security features, extended access hours, climate-controlled units, transparent pricing, and outstanding reputation make them stand out from the crowd.
Selecting the right self-storage facility requires careful consideration of factors such as location, unit size, security, access hours, and pricing. Moishe's not only meets these criteria but goes above and beyond, providing you with a reliable and convenient solution for all your storage needs. So, whether you're looking to free up space, store seasonal items, or make your move smoother, choose Moishe's for a storage experience that's safe, accessible, and tailored to you. Contact them online or call (800)536-6564 today. Your clutter-free, organized space is just a storage unit away!