Temperature Controlled Storage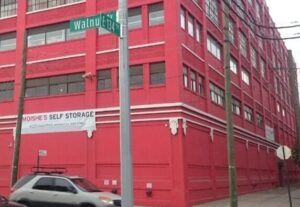 Should New Yorkers Choose Temperature-Controlled Storage?
If you are deciding to declutter or renovate your home or apartment or move, you may consider temperature controlled storage unit. In general, a climate-controlled unit may cost more than a typical storage unit, but it does make financial sense when it comes to keeping your belongings safe.
What Are Temperature-Controlled Storage Units?
Storage facilities with climate control are superior to standard storage units in many ways. Standard storage units provide a location to put your belongings, but climate-controlled storage rooms add an extra layer of security. Your valuables are protected from extremes of temperature and humidity in these climate-controlled storage units.
Why? Because things stored in damp or extremely hot environments pose a risk to the stored goods. Furniture, for instance, might be warped by excessive heat. Damage to documents, photographs, and other ephemera you might need access to in the future can be caused by an abundance of dampness. To store your belongings in a secure environment, consider a New York storage facility with climate control.
Items That Should Be Kept in Temperature Controlled Units
Moishe's Self Storage recommends temperature-controlled units in New York  for the following items:
     Furniture: New York's extreme temperature fluctuations during the year is terrible for wooden or leather furniture
   Electronics: Televisions,  computers, gaming systems, and music equipment are all susceptible to moisture and heat damage
    Important Documents and Books: Humidity and temperature are hard on paper items. Unless you want your paperwork to look like ancient documents, it's best to store them in a                                                                                               temperature-controlled unit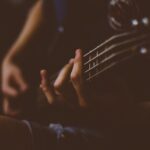 Musical Instruments: Changes in temperatures and humidity do not mix with instruments. Strings on guitars and pianos will warp quickly as well as the wood used to craft the                                                                               instruments themselves
  Antiques: Vintage Things have already aged enough. You don't need the high-tech humidity control of a museum, but you'd be surprised how well temperature and humidity sensors can                                      protect your old things.
3 Questions to Determine if You Need  A Temperature-Controlled Unit
1.      Do I need short-term or long-term storage?
The longer you need to store your things, the more likely it is that you will need a storage facility with climate control. For a month or two, almost anything will be fine. If you wait much longer than that, there is a chance of damage.
2.      What is the Typical Weather?
New York is known for its cold snowy winters and our hot humid summers. With temps dropping below freezing and rising above 90 degrees (and humid) it's best to consider a temperature-controlled unit.
3.      Are My  Items Expensive or Important to Me?
If your things have sentimental significance (like photo albums) or monetary value (like antique furniture), you should seriously consider renting a storage container with climate control (like power tools).
The Value of Temperature-Controlled Storage in the Bronx, New York
What does it mean when someone says they have "climate-controlled storage"? It's just a simple place to store things where the temperature and humidity are kept the same all year long. The weather in New York City is notoriously hard to predict, with extremes of heat and cold, dryness and humidity, happening often and dramatically throughout the year.
Most ordinary storage containers have metal doors that roll down and don't do a great job of keeping the weather out. On a hot summer day, those metal doors usually mean that the inside of a unit is even hotter than the outside. And the cold winter winds won't be able to hide behind these doors. During a rainstorm, the humidity inside a unit could reach dangerous levels if there is no way to get rid of the extra water in the air. You also have to spend a lot of time in your storage unit, whether it is hot or cold outside.
Due to controlling humidity and temperature fluctuations, a climate-controlled unit eliminates all potential for damage. Most of Moishe's Self Storage facilities are equipped with temperature control for your convenience.  We also offer daily and monthly specials for your short-term or long-term storage needs.
With over 30 years of experience, Moishe understands the storage needs of a true New Yorker. We offer over 20 unit sizes at an affordable price. We are open 7 days a week and have a state of the art security to keep you and your items safe.  Call us today to speak with one of our friendly representatives and reserve your temperature-controlled storage unit today.