Climate Controlled Storage
The Ultimate Guide to Moishe's Climate Controlled Storage: Why It's a Game-Changer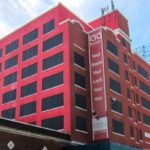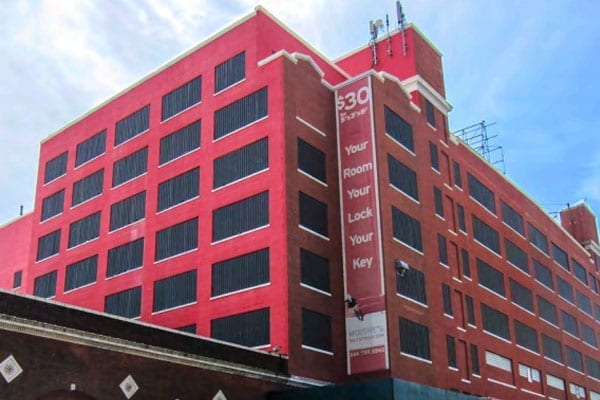 When it comes to storing your belongings, there's one thing you can't afford to overlook: climate controlled storage. Whether you're safeguarding valuable heirlooms, important business documents, or sensitive items like electronics, climate controlled storage is the game-changer you need. In this ultimate guide, we'll explore what climate controlled storage is, how it differs from regular storage, and why Moishe's Self Storage stands out as a reliable provider of affordable climate controlled storage solutions in New York City.
Understanding Climate Controlled Storage
Let's start with the basics. What exactly is climate controlled storage? Unlike regular storage units, climate controlled storage is designed to maintain a stable environment for your belongings. It's like having a protective shield around your items that shields them from extreme temperature fluctuations and humidity.
The Need for Climate Control
You might wonder why climate control is so crucial. Consider the fact that extreme temperatures and humidity can wreak havoc on your stored items. In hot and humid conditions, mold and mildew can flourish and damage furniture, clothing, and documents. On the other hand, extreme cold can cause items to crack or warp.
But that's not all – sensitive items like electronics and artwork are particularly vulnerable. Fluctuations in temperature and humidity can lead to irreparable damage. That's why climate controlled storage is essential if you want to preserve the value and condition of your belongings.
Benefits of Climate Controlled Storage
Let's dive deeper into the benefits of choosing climate controlled storage:
Protection from Temperature Extremes: Climate controlled storage units maintain a consistent temperature throughout the year. Your items stay in a comfortable environment no matter how hot or cold it gets outside. This stability is especially critical for items like wooden furniture, electronics, and delicate fabrics.
Humidity Control: Moisture is the enemy of stored items. Climate controlled storage keeps humidity levels in check and prevents the growth of mold, mildew, and rust. This is vital for items like clothing, artwork, and even business documents.
Enhanced Security: At Moishe's Self Storage, we take security seriously. Our climate controlled storage units are equipped with state-of-the-art security features, including burglar alarms, motion detectors, and closed-circuit video surveillance. You can rest easy knowing your items are protected 24/7.
Mold and Pest Prevention: Climate controlled storage helps prevent the conditions that attract pests and rodents. Your items won't become a home for unwanted visitors. We make sure they remain in pristine condition.
Peace of Mind: Perhaps the most significant benefit is the peace of mind that climate controlled storage provides. You won't have to worry about the weather outside affecting your valuable belongings. Instead, you can trust that they're safe and sound in a controlled environment.
Why Moishe's Self Storage Stands Out
Now that you understand the importance of climate controlled storage, let's talk about why Moishe's Self Storage is your top choice for reliable and affordable climate controlled storage solutions.
How Moishe's Ensures Safe Climate Controlled Storage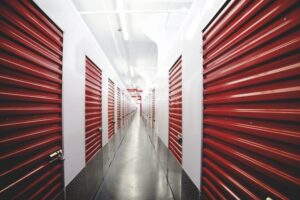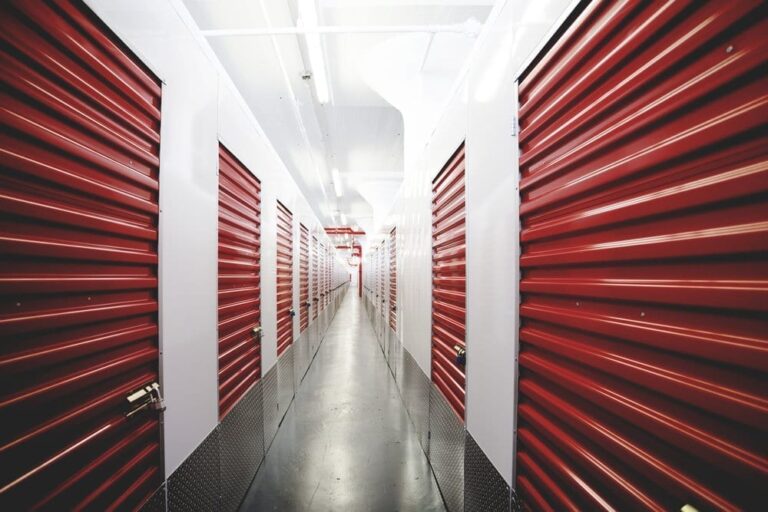 At Moishe's, we go above and beyond to provide the best climate controlled storage experience in NYC. Here's how we do it:
State-of-the-Art Facilities: Our storage facilities are equipped with cutting-edge climate control technology. We invest in maintaining optimal conditions to safeguard your items.
Security Measures: Security is paramount at Moishe's. We've implemented a comprehensive security system that includes burglar alarms, motion detectors, and closed-circuit video surveillance. Our constant patrols and security checkpoints ensure your items are in safe hands.
Climate Controlled Storage for All
Moishe's climate controlled storage is accessible to you whether you're an individual or a business. We offer a range of unit sizes to accommodate your unique needs. From small units for personal items to spacious rooms for business storage, we've got you covered.
Affordable Options: A Rarity in New York City
Affordable storage units are a rare find in the bustling metropolis of New York City. The cost of living in this vibrant city can be demanding, and every dollar saved counts. That's why Moishe's Self Storage takes pride in offering storage solutions that won't break the bank.
With units starting as low as $29 per month and free pickup services for rooms up to 5'x10′, Moishe's stands out as a champion of affordability in the storage industry. They understand that storage shouldn't be a luxury but a necessity. They've made it their mission to provide cost-effective options for individuals and businesses in the Big Apple.
Professional Moving Services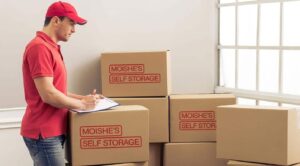 Moishe's Self Storage is your trusted partner for a seamless and stress-free moving experience in New York City. With over 40 years of expertise, Moishe's offers a team of experienced and trustworthy movers who undergo rigorous background checks to ensure the safety of your belongings. They treat your items as if they were their own, ensuring they arrive at your new location in pristine condition.
Local and Long-Distance Expertise
Moishe's caters to both local and long-distance moves, making them the go-to choice for all your relocation needs. Whether you're moving within the city or to one of NYC's five boroughs, Moishe's team of professional movers will handle your transition with precision and care. They offer a range of customizable services, including packing, moving, and short-term storage options, providing flexibility during your move.
The Moishe's Difference
Moishe's stands out with its commitment to excellence. Their extensive fleet of moving vehicles, including small trucks and eighteen-wheelers, ensures they can accommodate moves of all sizes. With fully insured, licensed, and background-checked drivers and movers, Moishe's guarantees that your belongings are in secure hands.
They offer delivery, furniture assembly, and cleanup services, making your move hassle-free and enjoyable. When you choose Moishe's, you're not just getting a moving service; you're gaining a reliable partner dedicated to making your move a success.
Convenient Access
Accessing your items should be easy, and that's precisely what Moishe's offers. Our secure storage facilities are open seven days a week, allowing you to retrieve your belongings when you need them. With locations in both Queens and the Bronx, we're conveniently situated for residents throughout New York City.
Don't Wait Any Longer – Contact Moishe's Self Storage Today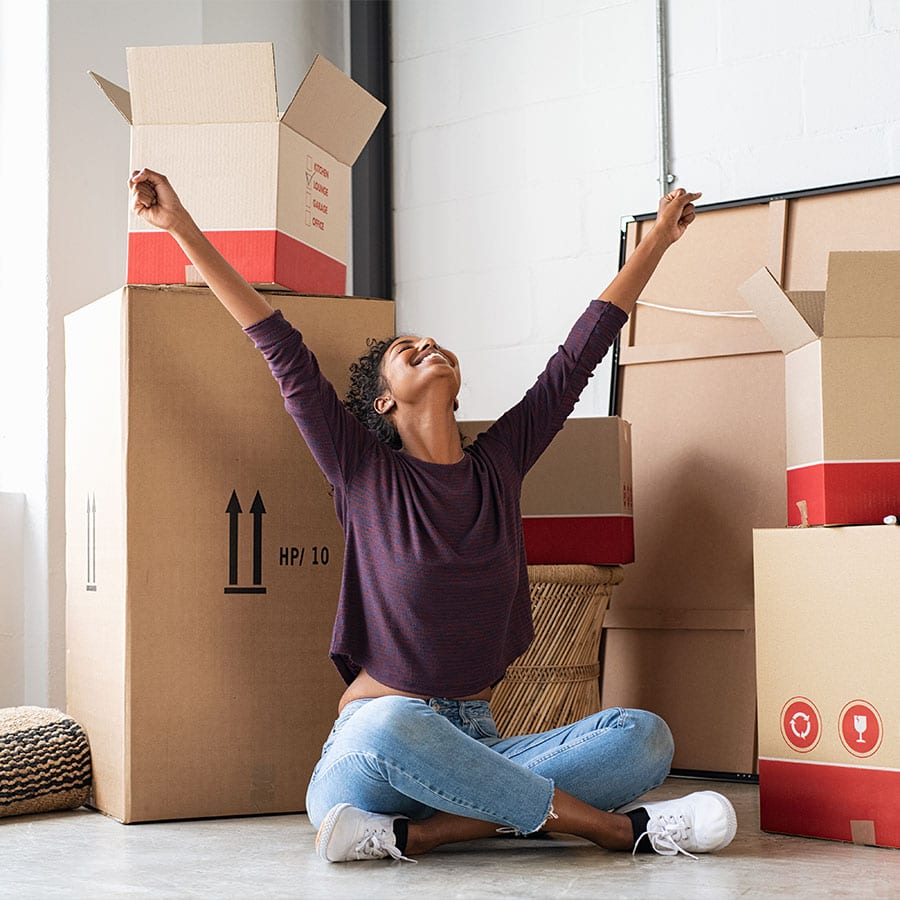 When considering your storage options, climate controlled storage stands out as the ultimate solution for preserving your valuable belongings. Moishe's Self Storage takes this concept to the next level and offers secure, affordable, and convenient climate controlled storage options for individuals and businesses alike.
When you choose Moishe's, you're choosing peace of mind. Your items will remain safe from temperature extremes, humidity, pests, and theft. With our state-of-the-art facilities, top-notch security, and commitment to affordability, Moishe's Self Storage is your trusted partner in climate controlled storage.
Don't compromise when it comes to protecting your valuable belongings. Contact Moishe's Self Storage online today and their team will help you find the perfect self storage unit that fits your needs. With Moishe's, you will always find storage you can rely on.