Tips on How to Store Wooden Furniture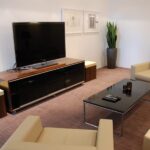 Self Storage, Bronx NY
You will need to take some precautions in order to keep your wooden furniture in good condition while it is being stored. The following are some preparation and storage procedures that will assist you in getting the most use out of your timber supplies: Eliminating dust and providing protection for wood furnishings. Although wooden furniture has a natural beauty, it is also more likely to suffer problems like decay, scratches, and cracks. It's crucial that you take several precautions to safeguard your wooden furniture if you plan to store it for an extended period of time. In the event that you plan on storing your belongings for an extended period of time (months or years), following these guidelines will ensure that they retain their original condition.
It is not necessary to completely enclose your hardwood furniture in plastic as long as you live in a somewhat warm and dry area, such as The Bromx. Placing your furniture in plastic won't protect it from dampness, but it will increase the likelihood of mold growth. Simply spread a cotton sheet over the pieces of furniture. Rubber bands or zip ties can be used to keep the sheet in place around the legs if desired. The furniture will be protected from dust, yet still, be able to "breathe" thanks to the sheet.
Before signing a lease, it's a good idea to schedule a tour of the storage facility. Insects like wood bees and carpenter ants can do serious damage to your belongings, so it's important to check that the facility is pest-free. Inquire with the manager about any measures taken to prevent pest infestations. Keep your furniture safe from dust and moisture by ensuring the storage lockers are clean and well-maintained.
Polish or wax the surface after cleaning it.
Polish or wax any wooden furniture that will be stored for an extended period of time several weeks in advance, if necessary. It is imperative that you take these safety measures since the change in their environment makes the objects in your care more susceptible to being damaged.
Keep everything from falling apart.
In the event that you need to disassemble an item, be sure to keep all of its legs or components together. Because it is quite improbable that you will be able to recollect exactly where you placed the various parts of your collection a year from now, nor when you want to go and get them. To maintain order among the things, make use of Ziploc bags and other containers of a similar nature that have been suitably labeled. If at all possible, adhere the bags directly to the components that they hold.
Take extra precautions to avoid dropping a cover when you pick it up.
Ventilation is essential for the preservation of wood and other organic materials. As a consequence of this, blankets and sheets make for excellent solutions when it comes to both wrapping and storing your belongings. To keep the wood from being damaged by the plastic covering, you need to start with a cloth basis.
Take Control of the Climate
Since extremes of temperature and humidity can be damaging to expensive furniture, it is preferable to store wood in a warehouse that has its environment well controlled. You can store your stuff securely at Moishe's Self Storage, which offers climate-controlled storage spaces in a variety of sizes. This allows you to avoid paying for unnecessary space that you won't actually use. Utilize our comprehensive room size calculator to determine the right container size for storing your wooden furniture so that you don't have to worry about it becoming damaged.
Make certain that nothing lands on the ground.
Always ensure that your furniture is at a height that is comfortable for your eyes. There are a few simple solutions available for this, including brick pieces, wood pellets, and cement chunks. The destruction of your goods by water is a terrible experience, regardless of whether the water came from a flood or a spill in an apartment that was nearby.
Moishe's Self Storage; Storing Wooden Furniture
Contact Moishe's Self Storage if you're looking for cheap storage units in New York City to hold wine, art, or other things. Our Manhattan/The Bronx and Queens/Brooklyn Storage Facilities are conveniently located near you. We offer over 20 different storage unit sizes, available to individuals, students, and businesses. Reserve your room, view specials or contact us.