Top 5 Most Common Items Needing Climate Controlled Storage in NYC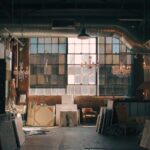 One of the best parts about living the New York City—aside from the hustle, bustle, culture, and opportunity of it all—is the fact that New York experiences the changing of seasons. However, if you, like many downtown Manhattan small apartment renters also lease your own conveniently located NYC storage unit, you likely understand the importance of either rotating delicate items as the weather changes or paying a bit extra for climate-controlled NYC storage units. In this article, we will explore the topic of why you should consider a storage unit in NYC and which items should be stored exclusively in a temperature- and humidity-regulated environment.
What Is a Climate-Controlled Storage Unit, and Why Do I Need one in NYC?
In essence, a climate-controlled storage unit is one that keeps humidity, temperature, and even UV sunlight at a constant and controlled rate, limiting fluctuations in atmospheric conditions. Usually, these storage units are wired with an intelligent thermostat for optimal temperature regulation, are outfitted without windows or with covered windows, and have some measure of humidity control. While this might seem extreme if you're simply looking for the cheapest place to store your bike or skis during the offseason, you might not need to splurge for a climate-controlled unit. However, given the wide range of temperature and humidity fluctuations New York regularly experiences, there are more delicate items that often end up in storage that, if not properly cared for, can become damaged as a result of negligence. The last thing you want to do when storing your collectible items is for them to become damaged as the seasons wear on!
Top 5 Items Requiring Climate-Controlled Storage
While not every piece of luggage, furniture, or storage material requires such immaculate precision and planning, you may be surprised at how many different kinds of items actually do require climate-controlled storage in NYC. Here are the top five categories of materials that require special treatment for proper storage, so they remain in the best condition possible when you next decide to reach for them:
1.     Musical instruments and electronics: Musical instruments, along with artwork, are among the topmost valuable items people choose to store in a climate-controlled self-storage unit. These valuables can be greatly affected by humidity levels so it's important they are properly cared for and preserved. Wooden instruments such as guitars are especially prone to humidity issues, as humidity can warp and distort the shape of a wooden instrument if not monitored closely. In order for your musical instrument to sound its best well into the future, you should use a dehumidifier if humidity peaks above 55 percent humidity levels in the storage unit. With proper care and maintenance, you will find that your instruments actually appreciate in value over time and can still bear value even if you no longer regularly play them. Storing them in a climate-controlled storage unit is just one of the many ways you can ensure this happens.
2.     Electronics like computers, TVs, stereos, and turntables: Electronic items are one of the top types of belongings that need to be stored in a climate-controlled environment. Electronics can easily be damaged by corrosion or other damage from high humidity and melting from high heat temperatures. In particular, items like records and turntables are especially difficult to keep safe in high temperatures, as they require an optimal temperature, relatively low humidity, and a low dust environment for preservation. Make sure your storage unit Climate-controlled storage units offer the perfect solution for ensuring these items remain secure and unaffected by any external factors.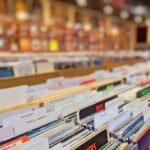 3.     Books, photographs, and important papers: When the sun is shining and temperatures rise, even the toughest of items can be vulnerable. Photographs, books, and important documents are no exception; sun damage can cause fading, while higher temps may cause photographs to melt and stick together. To avoid this risk many people choose a climate-controlled storage unit for their prized possessions. Temperatures stay cool within these units, so sun damage and exposure are avoided, keeping items in top condition and preserving them for a lifetime. In addition to photos and books, sensitive documents such as birth certificates, passports, or other family heirlooms should always be kept in a dark filed desk in a cool, dark storage unit to ensure they last any test of time.
4.     Antiques, including clothing or linens: Antiques, from clothing or linens to hand-made wooden furniture and vintage tools like a Singer sewing machine, are some of the most valuable items people store in climate-controlled storage units. These pieces typically have a certain level of value and can suffer serious damage from fading due to sun exposure, called "sun damage." They are also often one-of-a-kind pieces that cannot easily be replaced, meaning it is imperative to protect them appropriately–as they may even have historical value someday. A vast collection of antiques can include old equipment or vintage furniture, but all must be kept in prime conditions (i.e. cool, dark, humidity-controlled spaces) in order to retain their worth and uniqueness.
5.     Wine collections or other perishable goods: Wine collections, or any other perishable goods for that matter, can maintain their quality and appreciate in value if kept away from extreme temperature fluctuations. Maintaining wine at a constant temperature between 55-69 degrees Fahrenheit is essential and therefore, needs to be stored in a dark and cool area with minimal vibrations. These climate control storage units provide the optimal environment, which helps to avoid sediment build-up due to moisture or excessive heat while preserving wine in its best condition. If you are a wine collector, it is imperative that you take good care of your significant investment by storing your wine collection, or any other fragile items with short shelf lives, safely and securely in a climate-controlled storage unit.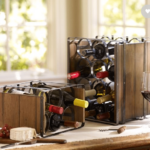 Climate Controlled Storage Bronx, Manhattan, & Beyond
In summary, a climate-controlled storage unit is a great solution for those living in urban environments that are looking to store items they want to keep safe and secure. From musical instruments and artwork to wine collections, electronics, photographs, books, documents, and antiques–all of these can be held in a secure storage setting without the risk of exposure to extreme temperatures over time. Climate control is necessary to protect important possessions from both temperature and humidity damage–and in some cases, protection even from vibrations from the outside world. It is advisable for those living in big cities with limited space like New York City to rent out their own climate-controlled storage unit for their valuable items.  At Moishe's Self Storage in the Bronx and other areas around NYC, we guarantee your belongings will be kept safe in our state-of-the-art climate-controlled units at an affordable price while offering exceptional customer service. Contact us today so we can help protect all of your valuables!