13 Tips for Preparing for Long-Term Storage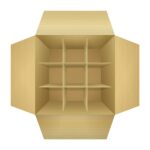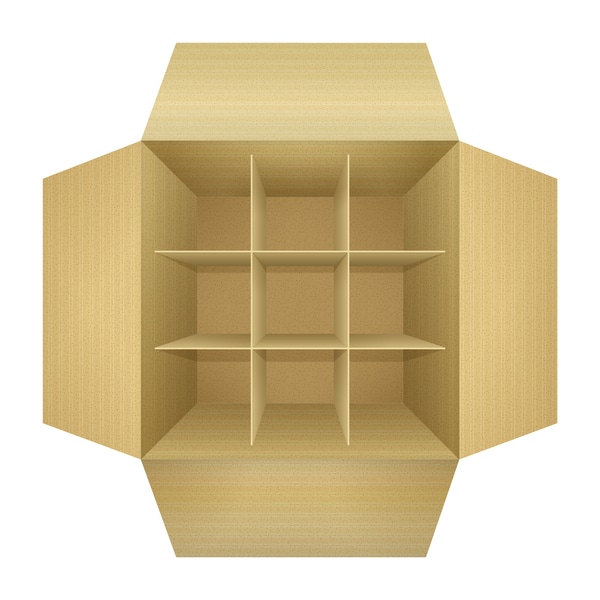 How to Prepare Your Items for Long Term Storage: 13 Helpful Tips
Getting ready for self-storage is easy if you have a list of things to do. Here are 13 important things to remember when getting ready for long-term self storage in New York:
1.      Use Plastic Bins or Sturdy Boxes 
The best practice is to use plastic bins to store your items. Keep in mind, though, that plastic bins hold on to moisture, so make sure clothes and other items are completely dry before putting them in them. If not, these things may grow mold. Use the best boxes in your unit to get ready for self-storage. Getting boxes from stores is free and easy to get, but moving boxes are stronger. It's best to choose stronger boxes because they're less likely to break as you move.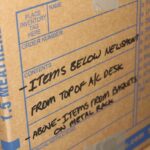 2.      Label Your Boxes According to Their Content
When you pack a room full of things, it's easy to forget what's in the boxes. So, to make this easier, write on the outside of the boxes what's inside. Using a sticker, a color, or writing on the box is up to you. Keeping track of what's in the boxes will save you the trouble of having to dig through the unit to find what you need.
3.      Consider Possible Elements.
Units on the first level are the most likely to have problems because of the weather. Electronics, fine clothing, signed items, and art can all be damaged by extreme heat or cold. Water is another problem that you need to be aware of. When water seeps up through the cement, it can make puddles. Put a plastic tarp down before you store your things to keep water from getting into the boxes.
4.      Protect Items Against Pests and Animals
Pests are the main problem for people who rent self-storage units. Use cedar balls to keep animals from making your things their home while you're putting them away. You need to watch out for rodents, moths, and silverfish. Use cedar balls instead of mothballs because mothballs can make your clothes smell bad.
5.      Consider Insuring Items
Getting storage insurance is the first step in getting ready for self-storage so that your things are covered if they are stolen or damaged. Most insurance companies, though, won't cover items worth more than a certain amount. So, leave these things at home or some other safe place.
If you have homeowner's or renter's insurance, your policy may already cover any items you put into storage. Check your plan for more information. But you can buy extra insurance to make sure your things are safe. Moishe's Self Storage is both flexible and cheap, and it has a protection plan called SecureLease.
6.      Ask About Rental Specials

If you book with them, many storage facilities will give you discounts. Most of the time, getting ready for self-storage means finding the best deal. Most of the time, you can get a good deal if you plan to store for six months or more. Click here to find out more about our rental unit specials in New York at Moishe's Self Storage
7.      Clean Items Before Storing
To get your furniture ready for storage, you need to clean it before putting it in the unit. Cleaning things before putting them in self-storage is a very important step because if you don't do it right, things can get moldy or get broken from dirt if you don't do it. Before putting things in a storage unit, clean them with a mild soap and water solution.
8.      Take Apart Furniture if Possible
In the same way that you should clean your furniture before putting it in self-storage, you should also take apart large items before putting them away. The easier things are to organize, the less space they take up. Having space in a storage unit is the same as throwing money away. Get the most out of your money by storing as much as you can.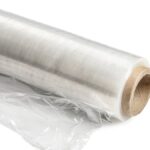 9.      Use Packing Materials
When you store your things for a long time, the right packing material keeps them safe. The best way to pack something is with acid-free paper. Newspaper and magazine ink can get on your things. Moishe's offer various types of packing materials, as well as boxes and shrink wrap.
10.   Store Appliances Properly
Preparing appliances for storage helps keep them from getting broken, mildewed, or smelling musty. Here are some helpful tips:
 Clean the appliance with a light soap and water solution
Let the appliance dry completely before storing
Place an open box of baking soda inside the appliance to absorb moisture
Remove any moving or fragile items from the appliance to ensure they won't break
Tape the doors shut with packing tape or heavy tape
Cover the appliance with a sheet or plastic shrink wrap  to protect it from damage and dust
Pack the  appliance in it's appropriate box for storage
11.   Arrange Boxes Strategically in Unit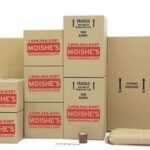 Putting things in your storage unit in a smart way takes planning and a sharp eye. If you plan to use your unit for months or years, it's best to put things in places that make it easy to move around when you go there often. Put the items you use the least in the back and the ones you use the most in front. Keep a running list of what's in the unit on a clipboard so it's easy to find things.
12.   Rent a Unit with High Ceilings
Make the most of your height. Stacking things will save floor space and room. At Moishes's all of our rooms are 8 feel in height.  Use our Room Size Calculator to determine the size of room you will need to store your items properly.
13.   Don't Store Dangerous Items
You can't put everything you own in a storage unit. Start with the fact that you can't put anything alive or flammable in your unit. These things can cause trouble for you and the person who owns the storage unit in the future.
Why Choose Moishe's Self Storage
If you are looking for a self storage unit in New York, then look no further than Moishe's . We store things like wine, art, furniture, luggage, household items, and more. At our storage facilities, we have more than 20 different sizes of storage units for people, students, and businesses: Queens/Brooklyn and Manhattan/The Bronx
You can book a room or look at specials. We will even come and get your things for free.