Affordable Storage Units
Finding Affordable Storage Units in NYC: Moishe's Self Storage Has You Covered
In the bustling city of New York, space is a luxury that many residents can only dream of. Whether you're a student, a small business owner, or just someone with too much stuff, the need for additional storage space is a common challenge. That's where Moishe's Self Storage steps in, offering affordable storage units that cater to the diverse storage needs of New Yorkers.
Affordable Storage Units in the Heart of NYC
Finding affordable storage units in New York City can feel like searching for a needle in a haystack. The city's high cost of living extends to every aspect of life, including storage solutions. Fortunately, Moishe's Self Storage understands the importance of affordability in the Big Apple.
Moishe's offers a wide range of storage unit sizes to suit your needs and your budget. Whether you require a compact space for a few boxes or a larger unit for furniture and appliances, Moishe's has you covered. Their competitive pricing ensures that you won't break the bank while securing the space you need to declutter your home or office.
Climate-Controlled Comfort
New York City experiences a wide range of temperatures throughout the year, from sweltering summers to frigid winters. This climate variation can be harsh on your stored belongings, potentially causing damage or deterioration. Moishe's Self Storage addresses this concern by offering climate-controlled storage units.
With a climate-controlled storage unit from Moishe's, you can rest easy knowing that your items are protected from extreme temperatures, humidity, and moisture. This feature is especially crucial for storing sensitive items like electronics, antiques, and documents, ensuring they remain in pristine condition.
Top-Notch Security Features
When it comes to safeguarding your valuable belongings in New York City, Moishe's Self Storage takes security to a whole new level. The company understands that trust and peace of mind are paramount when choosing a storage facility, especially in a bustling metropolis like NYC.
Moishe's has invested heavily in cutting-edge security measures to ensure the protection of your stored items 24/7. Their secure storage facilities are equipped with a comprehensive network of surveillance cameras strategically placed throughout the premises. This constant video monitoring not only acts as a deterrent to potential intruders but also provides an invaluable record of all activities on the property. Beyond video surveillance, Moishe's Self Storage features state-of-the-art alarm systems that are connected to local law enforcement. In the unlikely event of any unauthorized access or suspicious activity, you can trust that immediate action will be taken to address the situation.
Exceptional Customer Service
At Moishe's Self Storage, delivering exceptional customer service isn't just a goal; it's a commitment. The company understands that choosing a storage solution can be a daunting task, and their friendly and knowledgeable staff is here to guide you every step of the way. From the moment you inquire about their services to the day you retrieve your items, Moishe's team is dedicated to making your experience as smooth as possible. They are always ready to assist you with any questions or concerns you may have, ensuring that you have all the information you need to make informed decisions about your storage needs.
Moishe's team takes the time to understand your unique requirements and helps you select the right storage unit size, ensuring that you pay for exactly the space you need, and nothing more. They can provide expert advice on packing and organizing your items to maximize your storage space efficiently.
Professional Movers at Your Service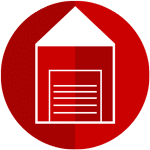 Moving your belongings to and from a storage unit can be a daunting task, especially in a city as hectic as NYC. Moishe's Self Storage goes the extra mile by offering a team of professional movers in NYC to assist you with the heavy lifting.
Their experienced movers are trained to handle your items with care, ensuring that they are transported safely to your storage unit. This service not only saves you time and effort but also minimizes the risk of damage to your belongings during the moving process.
Reach Out Today – the Perfect Storage Unit Awaits
Moishe's Self Storage in New York City stands out as a reliable provider of affordable storage units that caters to the unique needs of its customers. With a variety of storage unit sizes, climate-controlled options, top-notch security features, exceptional customer service, and professional movers, Moishe's has everything you need to make your storage experience in NYC hassle-free.
Don't let the high cost of living and limited space in the city hold you back from decluttering your life or expanding your business. With Moishe's Self Storage, you can access affordable storage units that provide peace of mind and convenience in the heart of New York City. To find the perfect storage unit for you, contact Moishe's online or call (800)536-6564 today!