Secure Self Storage New York
Secure Self Storage New York: Moishe's is the Best in the Business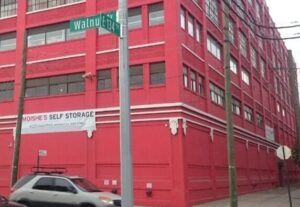 In the bustling city of New York, finding reliable and secure self storage can be a challenge. Amid the myriad of options, one name shines brightly: Moishe's Self Storage. Renowned for its unwavering commitment to safety, Moishe's offers more than just storage; it offers a haven for your valued possessions. Let's explore the ins and outs of Moishe's Self Storage, highlighting its exceptional security features and the array of services that set it miles apart from the competition. With decades of experience, and numerous accessible facilities, Moishe's provides the secure self storage New York residents need.
Unmatched Security Features
When it comes to safeguarding your belongings, Moishe's Self Storage takes security to the highest level. The core of their mission revolves around the protection of your cherished items, and this commitment is reflected in their advanced security features.
24/7 Surveillance: Moishe's utilizes a combination of surveillance features and employees that regularly patrol the premises, ensuring the safety of your belongings day and night. Moishe's facilities are fortified with cutting-edge surveillance systems that leave no corner unchecked. This round-the-clock vigilance serves as a deterrent against unauthorized access and provides you with an invaluable sense of security.
Motion Sensors and Alarms: Moishe's is equipped with an intricate web of motion sensors and alarms strategically positioned throughout the facility. Any hint of irregular activity triggers an instant response, thwarting potential threats and bolstering the layers of protection surrounding your belongings.
Climate-Controlled Units: Some items hold not just financial but emotional value. Moishe's acknowledges this and offers climate-controlled storage units. These units maintain a consistent environment, shielding your delicate items from temperature fluctuations and humidity, preserving their condition over time.
On-Site Security Personnel: Technology is indispensable, but the human touch remains unparalleled. Moishe's takes security up another notch with the presence of trained on-site security personnel. Their vigilant watch and rapid response capabilities add an extra dimension of safety, reassuring you that your possessions are truly in good hands.
State-of-the-Art Fire Suppression Technology: Moishe's understands the importance of safeguarding your items against all possible risks. Their facilities are equipped with state-of-the-art fire suppression technology. In the unlikely event of a fire, these advanced systems are designed to detect and swiftly respond to any signs of smoke or heat. This technology can significantly mitigate the potential impact of a fire, offering an added layer of protection for your valued possessions.
Exceptional Services That Set Moishe's Apart
While security is the cornerstone, Moishe's Self Storage goes above and beyond to redefine the secure self storage New York experience, offering a spectrum of services that cater to your unique requirements.
Outstanding Customer Service: At Moishe's, you're not just a tenant; you're a valued member of their storage family. Their commitment to exceptional customer service is unwavering. The friendly and knowledgeable staff is always eager to assist you. Whether you need guidance in selecting the right self storage unit size, have questions about security protocols, or seek advice on optimizing your storage space, Moishe's staff is there to provide answers and solutions.
Professional Moving Services: The journey to a storage unit can often be as challenging as the storage itself. Recognizing this, Moishe's offers a seamless solution with their professional moving services. Their seasoned movers are experts in the delicate art of packing, transporting, and storing your belongings. Your items are treated with the utmost care, ensuring they arrive at the storage facility in the same condition they left your home.
Variety of Storage Units: Moishe's understands that storage needs vary greatly. From compact units for personal items to more spacious units for commercial inventory, their range of unit sizes accommodates all requirements. This flexibility ensures that you're not paying for space you don't need while still having room to expand when necessary.
Flexible Rental Options: Long-term commitments can be restrictive, especially when life is unpredictable. Moishe's acknowledges this reality and offers flexible rental terms. You have the freedom to choose how long you need the storage units for without being tied down by rigid contracts, giving you control over your storage journey.
Affordable Rates: Often, exceptional security and service come at a premium. However, Moishe's is committed to delivering value without breaking the bank. Their rates are designed to be competitive, ensuring that secure self storage New York remains accessible to all.
Find Your Perfect Storage Units Today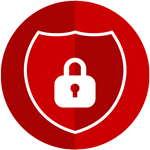 While New York's self storage landscape continues to evolve, Moishe's Self Storage remains a pillar of trust, reliability, and unmatched service. Their dedication to security is evident through 24/7 surveillance, fire suppression systems, motion sensors, and climate-controlled units. Yet, Moishe's goes beyond security; it crafts an experience that prioritizes your needs.
With exceptional customer service, professional moving assistance, a diverse range of storage units, and budget-friendly rates, Moishe's Self Storage redefines what it means to store your belongings. It's not just a transaction; it's a partnership built on trust and care. Discover the Moishe's difference by contacting them online or calling (800)536-6564 today. Embark on a storage journey that assures your cherished possessions are not only stored but nurtured. Your peace of mind is their passion.