Moishe's Art Storage provides premiere fine arts storage and handling. We utilize only state-of-the-art technology and employ the most highly qualified specialists, allowing us to become the fine arts storage facility of choice for museums, galleries, auction houses and private and commercial collectors across New York City.
Moishe's Art Storage is fully capable of handling professional art collections, large and small.
Here are some features of our facility:
---
Every aspect of Moishe's Art Storage's process, from our transportation vehicles to our secure storage facilities in New Jersey, is kept 100% climate-controlled and pristinely clean. We constantly monitor every single piece of art entrusted in our care to ensure proper temperature, humidity and light exchange.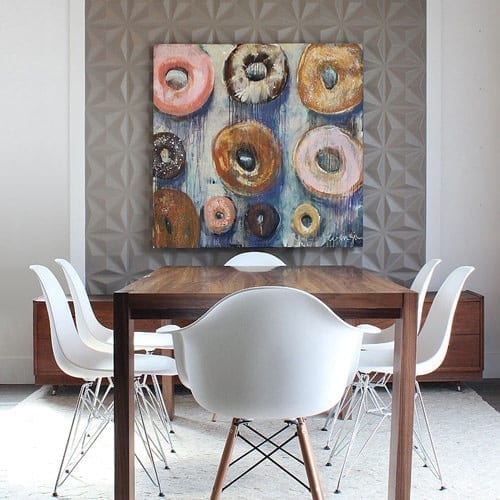 We offer state-of-the-art security for all clients storing with us. All areas of the building are monitored 24-hours a day for suspicious activity and manned by security staff.
Museum Quality Standard of Excellence
Moishe's Art Storage employs only museum quality standards for our fine art storage. We also have a commitment to absolute customer service, and when combined with our exceptional facilities, Moishe's Art Storage guarantees 100% customer service.
Inventory Management & Digital Photography
We provide complete client control over your collection, available from the comfort of your home or office. We offer a variety of database and cataloging services, including Description, Dimensions, Cubic Feet, Condition, and a unique Barcode number.
Once your collection has been categorized and stored, it can be accessed quickly and efficiently at all times during business hours. Moishe's Art Storage also incorporates digital imaging into our inventory management system. This process allows art storage clients to view photographs of each inventoried item to be viewed via our secure online system.
Climate Controlled Fine Art Management
Contact Moishe's Self Storage if you're looking for cheap storage units in New York City to hold wine, art, or other things. Our Manhattan/The Bronx and Queens/Brooklyn Storage Facilities are conveniently located near you. We offer over 20 different storage unit sizes, available to individuals, students, and businesses. Reserve your room, view specials, or contact us.