Cheap Self Storage in The Bronx
Introducing Our Services: Unmatched Safety, Affordability, and Cleanliness
Choosing a storage company in New York City is more than just a matter of price. True value isn't just found in a cheap rate but rather in what you're getting in return for your money.
Many low-cost storage facilities in the Bronx simply provide you with an entry code and a rolling-door unit. But with our cost-effective Bronx storage solutions, we offer the added assurance of keeping your belongings safe round-the-clock. If you're seeking constant safety for your valuables, look no further than us.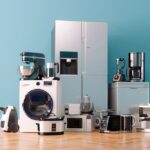 Living in NYC, the neighborhood's safety and reputation can vary greatly. This unpredictability means you may not always know who's living next to you or storing their items adjacent to yours.
Typical low-budget storage services often grapple with problems like break-ins, tenants living in their units, infestations of bedbugs, cockroaches, and rats, along with various other criminal activities. When it comes to your stored items, how much are you really saving if your unit gets looted after the security closes at 7 PM?
To prevent such incidents, we have implemented CCTV cameras in every corridor of our storage facilities, using the same high-tech surveillance that banks utilize to deter theft.
We provide an array of top-notch security measures including advanced burglar alarms, motion sensors, security checkpoints, and cutting-edge fire prevention technologies.
Complimentary Pickup Services Across NY Metro Area
For residents of the five boroughs, we offer complimentary pickup services for your items when you agree to store with us for three months, up to a 5×10′ space. Our skilled NYC movers will drive our climate-controlled trucks to your location, pick up, load, and store your belongings at no extra charge.
Schedule a meeting with our account managers today, or drop by our Bronx storage facility for a firsthand tour of our units. With over 20 different storage sizes available, including customizable options, we are sure to meet all your residential or commercial storage requirements.
If you're searching for low-cost self-storage in New York, you'll find plenty of options. Many storage companies tend to offer poorly constructed units at extravagant prices, giving you little value for your money.
At our facility, we understand the value of quality over mere cheapness. We proudly offer our customers top-tier storage services at some of the most competitive rates in New York City. We are affordable, not merely cheap.
Quality Over Cheapness
We provide our customers with unparalleled prices without compromising the quality of our services. Starting as low as $29, our units are unrivaled in terms of price. Our facilities are constructed with concrete and steel, and equipped with high-end security features like motion detectors, 24/7 video monitoring, and on-site security patrols.
Quality And Convenience
Why choose between quality and convenience when you can have both? Our storage facilities are conveniently located across NYC and the tri-state area, including the Bronx and Queens. Our prime locations near public transportation and NYC attractions ensure you always have a storage solution near you. With us, you get both quality and convenience!
For those seeking cheap self-storage in New York, remember that you don't need to compromise on quality to find a great deal. Contact us today and discover why we are NYC's leading self-storage company.
We ensure your valuables are stored with the best security features of any storage facility in the city. In NYC's diverse neighborhood landscape, you never know who your neighbors might be at a low-cost storage facility. We alleviate these concerns with our top-tier security measures and pest-free environment.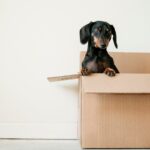 Compared to other storage facilities, we go above and beyond by offering a free pickup for those living in the five boroughs, for a 5×10′ space, with a three-month minimum commitment. Instead of dealing with the hassles of renting a truck and handling your items, let our professional NYC movers manage your move into our storage facility at no extra cost.
Stop by our closest facility or arrange a consultation with our account managers. With over 20 different unit sizes, including customizable space, we guarantee to meet your storage needs.
Storage Variety
We offer a wide array of storage options to fit your needs and budget. Whether you need a small locker for a weekend or a 10×10-foot unit for the foreseeable future, we have a storage package that suits your requirements. Our customer service representatives are always ready to discuss your options!
Your Safety and Security: Moishe's Self Storage
Your safety and the security of your property are of utmost importance to us. So, when you're looking for affordable storage facilities in The Bronx, and you want to ensure your property's safety without breaking the bank or worrying about accessibility, we are the answer.
Call our storage advisor at (800) 536-6564 to guide you to the best affordable storage facilities NYC has to offer. You can also reserve your Bronx storage unit online to secure your storage unit today.