Climate Controlled Storage Unit
The Benefits of Choosing Climate Controlled Storage Units at Moishe's Self Storage in NYC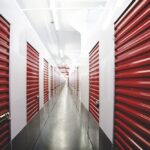 Securing affordable, dependable, and secure self-storage units can be quite a challenge in the vibrant city of New York. Moishe's Self Storage has been serving the storage needs of New Yorkers for decades and offer a wide array of solutions. Together, we will delve into one of our standout options and explain why you should choose a climate controlled storage unit. We will explore Moishe's rich history, how climate controlled storage units work, and why selecting Moishe's as your storage partner in NYC is a wise decision.
Moishe's Self Storage: A Legacy of Serving NYC
Our journey began years ago with a single aim: to provide accessible, budget-friendly storage for all New Yorkers. Over the years, we've refined our services and expanded our offerings to cater to the diverse needs of our valued customers. Today, Moishe's Self Storage stands as a trusted name in secure, reliable, and cost-effective storage solutions in the Big Apple.
Understanding Climate Controlled Storage Units
Picture a storage unit that maintains a consistent temperature and humidity level, regardless of the weather conditions outside. That's the essence of climate controlled storage units. These specialized units are engineered to shield your valuable belongings from the adverse effects of extreme temperature changes. Humidity and other environmental factors can lead to damage over time. We keep items such as electronics, antiques, wooden furniture, sensitive documents, and other precious possessions remain in pristine condition by regulating the climate within the storage unit.
The Advantages of Moishe's Climate Controlled Storage Units
Now, let's dive deeper into why Moishe's climate controlled storage units offer an exceptional advantage for individuals and businesses navigating the bustling streets of NYC.
Preservation of Valuables: A climate controlled unit ensures that your items remain in the same condition as when you first stored them, whether it's cherished family heirlooms or critical business documents. These units eliminate concerns about temperature-induced damage.
Suitable for All Seasons: New York City's climate is known for its extremes, from sweltering summers to frigid winters. With a climate controlled storage unit, you won't have to worry about severe temperatures affecting your valuable possessions. It's the perfect solution for maintaining the quality of your items year-round.
Business-Friendly: Businesses often face challenges when it comes to storage in a city where space is a premium. Moishe's climate controlled storage units offer the extra room you need for inventory, supplies, and equipment without compromising their condition. Our business storage is a valuable asset for businesses of all sizes.
Exceptional Customer Service: Moishe's prides itself on delivering top-notch customer service. Our team of friendly and knowledgeable staff is available to assist you every step of the way and ensure a smooth and stress-free storage experience.
Secure Storage Units: Security is incredibly important at Moishe's. Our secure storage facilities are equipped with state-of-the-art security features. These include 24/7 video surveillance, motion-activated alarms, and regular security sweeps. Your belongings are protected and secure with us.
24/7 Accessible Storage: Life in NYC is fast-paced, and you need storage that aligns with your schedule. With Moishe's, you have round-the-clock access to your storage unit. Whether you need to retrieve something in the middle of the night or early in the morning, we've got you covered.
Our Experts Are Ready to Help You Today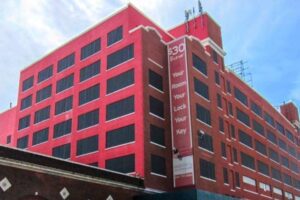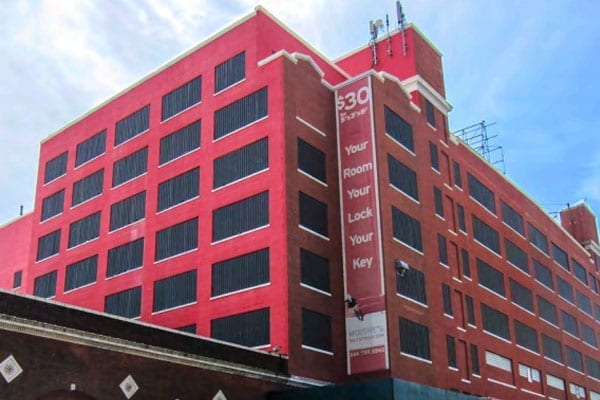 Moishe's Self Storage has established itself as a trusted partner for New Yorkers seeking an affordable, secure, and climate controlled storage unit. Our commitment to serving the city's storage needs runs deep, and our climate controlled units are a testament to our dedication to safeguarding your prized possessions. With Moishe's, you're not just selecting a storage provider; you're choosing peace of mind and convenience in the city that never sleeps.
Moishe's Self Storage can serve all of your storage needs in the heart of NYC. Contact online today to learn more and experience the benefits for yourself. Moishe's stands ready to elevate your storage experience in New York City, from preserving your valuables to enjoying exceptional customer service and top-tier security.