Climate Controlled Storage Units
Keep Your Belongings Safe and Sound with Moishe's Climate Controlled Storage Units in NYC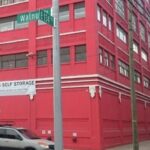 Are you tired of worrying about your stuff getting too hot or too cold in regular storage units? Look no further – Moishe's Self Storage in New York City offers top-notch climate controlled storage units that keep your belongings safe and sound year-round. Let's delve into what climate controlled storage is, how it works, and why it's the smart choice for both individuals and businesses. We will also explore what makes Moishe's Self Storage stand out from the rest.
What is Climate controlled Storage?
Climate controlled self storage units are like a VIP treatment for your belongings. They maintain a consistent temperature and humidity level to protect your items from extreme weather conditions. Whether it's blazing hot in the summer or freezing cold in the winter, your stuff stays safe in a climate controlled storage unit.
How Does Climate controlled Storage Work?
Inside a climate controlled unit, a thermostat controls the temperature to keep it within a certain range. The units are insulated to keep the temperature stable and prevent outside elements from affecting what's inside. Additionally, humidity levels are monitored and adjusted to prevent mold, mildew, and moisture damage.
Benefits for Individuals
Preserve Your Valuables: Climate controlled storage units are perfect for storing sensitive items like electronics, antiques, and family heirlooms. You won't have to worry about temperature fluctuations ruining your precious belongings.
Peace of Mind: Extreme temperatures can cause warping, cracking, or yellowing of your belongings. With climate control, you can relax knowing your items are safe and won't deteriorate over time.
Comfortable Access: You won't have to brave the scorching heat or icy cold when you visit your storage unit. It's like stepping into a comfortable oasis every time you retrieve or store your items.
Advantages for Businesses
Inventory Protection: Businesses can safeguard their inventory, documents, and equipment in climate controlled storage units. No more worries about damaged products or important papers due to temperature fluctuations.
Efficient Workspace: Free up valuable office or warehouse space by storing excess items in a climate controlled business storage unit. This can help you streamline your operations and reduce clutter.
Client Confidence: If your business stores valuable items for clients, offering climate controlled storage options can boost their confidence in your services. They'll know their possessions are in good hands.
What Sets Moishe's Self Storage Apart?
Exceptional Customer Service
Moishe's Self Storage takes pride in going the extra mile to ensure your storage experience is a breeze. Our dedicated staff is not only friendly but also highly knowledgeable about our facilities and services. Whether you're a first-time customer or a long-time renter, we're here to assist you with any questions or concerns you may have.
From helping you choose the right unit size to offering advice on efficient storage solutions, our team is committed to making your storage journey as smooth as possible. Your satisfaction is our priority, and we're always ready to help you find the perfect storage solution tailored to your unique needs.
Secure Storage Facilities
Security is paramount at Moishe's Self Storage. Our climate controlled storage units are equipped with the latest in security technology to ensure the safety of your belongings. We employ 24/7 surveillance cameras that monitor our facilities, providing an extra layer of protection.
Additionally, each unit is protected by fire suppression systems. You can rest easy knowing that your items are shielded from unauthorized access, theft, and fire. With Moishe's, security isn't just a promise—it's a guarantee.
24-Hour Access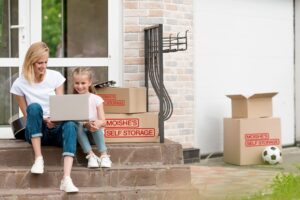 If you have been searching for "24 hour storage near me" you are in luck. We understand that life doesn't always follow a 9-to-5 schedule, and sometimes you need access to your stored items at unconventional hours. That's why Moishe's Self Storage offers 24-hour access to your climate controlled storage unit. Whether it's early in the morning or late at night, you can visit your unit whenever it's convenient for you.
Our commitment to accessibility means you have the flexibility to manage your storage space on your terms. No more waiting for business hours – at Moishe's, you're in control of your storage schedule. We make it easier than ever to retrieve or store your belongings at any time that suits your needs.
Protect Your Valuable With A Climate Controlled Storage Unit Today
Climate controlled storage units at Moishe's Self Storage in New York City offer the perfect solution to protect your valuable items from temperature extremes. Whether you're an individual looking to preserve your belongings or a business seeking secure storage options, we've got you covered.
With exceptional customer service, secure storage facilities, and 24-hour access, Moishe's stands out as your trusted partner for all your storage needs. Say goodbye to temperature worries and hello to peace of mind with Moishe's climate controlled storage units. Learn more about our storage options by contacting us online today.