Secure Storage Facilities in Queens, NY
Safeguard Your Business Assets with Secure Storage Facilities in Queens, NY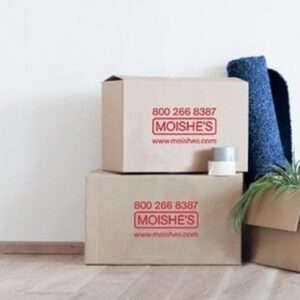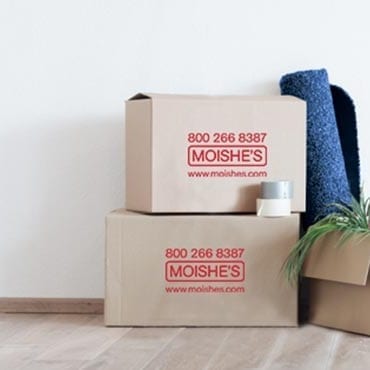 As a thriving business owner in the bustling city of New York, you understand the value of efficient and secure storage solutions for your valuable assets. Whether you need to store excess inventory, sensitive documents, or office equipment, finding a reliable storage
facility is essential. Look no further than Moishe's Self Storage, a trusted name in the industry, providing state-of-the-art secure storage facilities in Queens, NY. From their cutting-edge security features to their variety of storage options, Moishe's Self Storage is the premier choice for New Yorkers seeking secure storage. Moishe's Self Storage can cater to your business storage needs with confidence and ease; let's take a look at some of their features:
Unparalleled Security:
When entrusting your business assets to a New York self storage facility, the security measures in place are of utmost importance. Moishe's Self Storage understands this concern and goes above and beyond to ensure the safety of your belongings. Their facilities are equipped with 24/7 video surveillance, motion activated alarms, and secure access systems, leaving no room for unauthorized access or potential security breaches. With Moishe's Self Storage, you can have peace of mind knowing that your valuable items are in safe hands.
Climate-Controlled Units:
The climatic conditions in New York can be extreme, and these fluctuations may adversely affect sensitive business items like equipment, documents, or delicate inventory. Moishe's Self Storage addresses this concern by offering climate-controlled units. These units maintain a stable environment, protecting your belongings from temperature variations, humidity, and other environmental factors. This feature is especially valuable for businesses that require long-term storage of delicate items to ensure they remain in pristine condition.
Versatile Unit Sizes:
Moishe's Self Storage understands that businesses have unique storage needs. Whether you run a small startup or an established enterprise, they offer a wide range of unit sizes to accommodate all requirements. From compact units suitable for file storage to more expansive spaces for equipment and inventory, Moishe's Self Storage has the perfect storage solution for businesses of all sizes.
Prime Locations for Easy Access:
Convenience is key when it comes to accessing your stored items promptly. Moishe's Self Storage has strategically placed facilities across Queens, NY, and The Bronx, allowing you to reach your belongings with ease. Their Queens business storage units save you valuable time and effort, enabling you to focus on your core business operations without unnecessary logistical challenges.
Flexibility and Tailored Solutions:
In the ever-changing world of business, flexibility is crucial. Moishe's Self Storage offers rental options that cater to your specific needs. Whether you require short-term or long-term storage, their flexible rental plans ensure that you only pay for the duration you need. Moreover, their team of storage experts is always available to assist you in finding a customized solution that perfectly aligns with your business requirements.
Transparent and Competitive Pricing:
Budgetary considerations are vital for any business. Moishe's Self Storage takes pride in offering competitive pricing without compromising on the quality of their services. With transparent pricing, no hidden fees, and frequent pricing specials, you can plan your storage budget confidently, knowing you are getting the best value for your investment.
Extra Services for Added Convenience:
As a testament to their dedication to customer satisfaction, Moishe's Self Storage offers a range of additional services that elevate your storage experience. Take advantage of their team of professional movers, who can pick up and deliver your belongings, saving you time and effort. Moreover, they provide top-quality packing supplies to ensure your belongings are properly protected during the storage process. Their team of storage specialists is also available to assist you in organizing your unit efficiently, making retrieval of your items a breeze.
A Legacy of Trust:
Moishe's Self Storage boasts a legacy that spans several decades, earning them the trust and recommendation of countless New Yorkers. Their commitment to exceptional service, cutting-edge security, and unmatched convenience has solidified their position as the leading storage provider in Queens, NY. When you choose Moishe's Self Storage, you align your business with a brand that New Yorkers have trusted for generations.
Secure and Reliable Storage is at Your Fingertips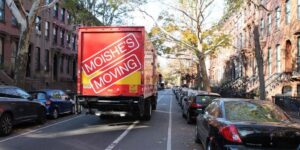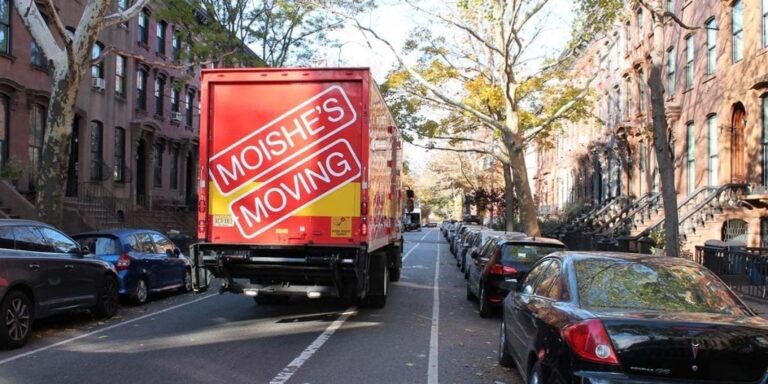 In a city as dynamic as New York, securing your business assets is paramount. Moishe's Self Storage stands tall as the go-to solution for secure storage facilities in Queens, NY. Their state-of-the-art security features, climate-controlled units, versatile storage options, and prime locations offer unbeatable value for businesses seeking peace of mind. The flexibility of their rental plans and the convenience of their additional services make Moishe's Self Storage the ideal partner to meet your unique storage needs.
Take the next step in safeguarding your business assets by choosing Moishe's Self Storage today. Contact them online or call (800) 536-6564 to explore their services and find the perfect storage solution for your needs. Trust Moishe's Self Storage to protect what matters most to your business, and store your assets with confidence.