Dorm Room Storage Solutions
Dorm Room Storage Solutions: Call Moishe's Self Storage for Your NYC Student Needs
Living in the vibrant and fast-paced city of New York is an exhilarating experience for college students. The bustling streets, diverse culture, and endless opportunities make it an ideal place to pursue higher education. However, one challenge that many students face is the limited space in their dorm rooms. Storing belongings efficiently can quickly become overwhelming, leading to clutter and unnecessary stress.  Moishe's Self Storage is the perfect solution for those struggling with storage in dorm rooms. With its student-friendly services, including 24-hour access, varying unit sizes, top-notch security, and climate-controlled storage, Moishe's is the ideal choice to keep your belongings safe, organized, and readily accessible.
Lack of Space in Dorm Rooms Can Be Difficult
Picture your typical dorm room – it's a compact space shared with a roommate, designed to accommodate only the essentials for college life. From textbooks and study materials to seasonal clothes and sentimental items, students have a lot to fit within these limited quarters. Despite your best efforts to keep things tidy, the confined space can quickly turn into a cluttered mess. This leads many students to search for affordable storage in NYC.
Stacking belongings haphazardly may seem like a quick fix, but it can lead to a disorganized living area and, worst of all, lost or damaged items. This lack of organization can also impact your productivity and overall well-being. Clutter and chaos in your living space can lead to added stress, making it harder to focus on your studies and enjoy your college experience.
Moreover, during semester breaks or summer vacations, most students return home or travel, leaving their possessions unattended. Dormitories may not provide long-term storage options, leaving students worried about the safety of their belongings while they are away.
Moishe's Self Storage Has You Covered
Moishe's Self Storage understands the unique challenges that students face when it comes to storage needs in NYC. With over 35 years of experience as a trusted storage facility, they have catered to thousands of students who needed secure and convenient dorm room storage solutions. Let's delve into the advantages that make Moishe's stand out from the rest.
24-Hour Access: As a student, your schedule can be unpredictable. With classes, part-time jobs, and a bustling social life, you might need access to your stored belongings at odd hours. Moishe's has several 24-hour storage facilities, which ensures you can visit your storage unit whenever you need to – be it early morning, late at night, or even on weekends. No more waiting for specific hours to retrieve or store your items; Moishe's puts the power of accessibility in your hands.This round-the-clock access is especially beneficial during exam periods when late-night study sessions or last-minute preparations are common. You can focus on your academic pursuits without worrying about access to essential study materials or personal items.
Varying Storage Unit Sizes: Every student's storage needs are different. Some might need to store a few boxes of textbooks and clothes, while others may require space for furniture or large sports equipment. Moishe's Self Storage offers a wide range of unit sizes to cater to all requirements.Their small lockers are perfect for students looking to store a few personal items, while larger units are suitable for those needing to store furniture or the contents of an entire dorm room. Their friendly and knowledgeable staff is always ready to assist you in finding the perfect fit for your belongings, ensuring you get the most cost-effective and efficient storage solution.
Top-Notch Security: At Moishe's, safety is paramount. They understand that your possessions are not just items; they hold sentimental value and memories. That's why their storage facilities are equipped with state-of-the-art security measures, providing you with the peace of mind you deserve.Their storage locations are monitored by 24/7 CCTV surveillance, ensuring that every corner of the facility is under close watch. Additionally, Moishe's uses motion-activated alarms, preventing unauthorized access to your storage unit. On top of that, Moishe's also employs security patrols, ensuring that there's an added layer of protection for your belongings. This makes Moishe's some of the most secure self storage in New York.
Climate-Controlled Storage: New York City experiences extreme weather conditions throughout the year, from sweltering summers to freezing winters. These fluctuations in temperature and humidity can be detrimental to certain items like electronics, wooden furniture, and delicate fabrics.Moishe's climate-controlled storage ensures that the environment within the units remains stable and optimal for the preservation of your belongings. The temperature and humidity levels are regulated, protecting your items from potential damage caused by extreme weather. Whether it's hot and humid or cold and dry outside, your items remain in pristine condition within the climate-controlled units.
Moishe's is Ready to Help Today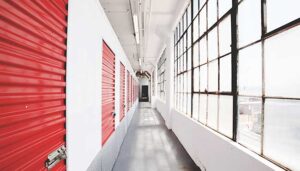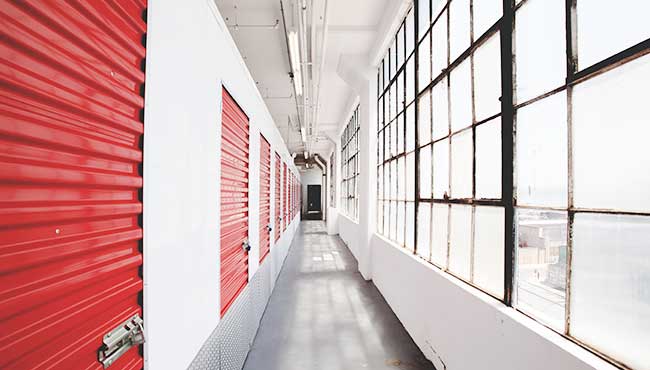 When it comes to dorm room storage solutions for students in New York City, Moishe's Self Storage stands out as the best option. Say goodbye to the struggles of cramming everything into your dorm room and worrying about the safety of your belongings during breaks. Moishe's offers 24-hour access, varying unit sizes, top-notch security, and climate-controlled storage to cater to all your needs.
Make the smart choice today and opt for Moishe's Self Storage. Trust their decades of experience and excellent customer service to keep your belongings safe, organized, and readily accessible. Contact them online or call (800) 536-6564 to book your storage unit today!