Free Storage Unit Pickup Service in New York

10 Compelling Reasons to Choose Moishe's Self Storage and Their Storage On Demand Program for Your Storage Needs in New York
In the fast-paced world of New York City, finding convenient and reliable storage solutions for your home or business can be a challenge. Moishe's Self Storage, with their innovative Storage On Demand program, aims to provide a comprehensive range of services to make your storage experience hassle-free and efficient. With the information listed below, we'll explore the top 10 reasons why Moishe's Self Storage and their Storage On Demand program stand out from the competition and why they are the perfect choice for all your storage needs.
1.Convenience: Moishe's Storage On Demand program takes care of every aspect of the storage process, from packing and inventory to transportation and storage. This seamless, hassle-free experience allows you to focus on other important tasks, making it an attractive option for busy individuals and businesses. By streamlining the entire process, Moishe's Self Storage ensures that your storage experience is as smooth and stress-free as possible.
2.Professional packing: Moishe's expert movers ensure that your items are packed securely and safely for transport and storage. They use the proper packing materials and techniques to minimize the risk of damage during transit. Their team is trained to handle a variety of items, from delicate antiques to large furniture, ensuring that your belongings are treated with the utmost care and professionalism.
3.Inventory management: The Storage On Demand program includes a thorough inventory process, making it easy for you to keep track of your belongings. This inventory list can be a valuable resource when you need to retrieve specific items from storage. Moreover, the accurate inventory helps to prevent any confusion or misplacement of your items, giving you peace of mind knowing that your belongings are well-organized and accounted for.
4.Efficient transportation: Moishe's professional team will load your items into their truck and transport them to the storage facility in Manhattan, saving you time and effort. You won't need to worry about finding a suitable vehicle or navigating New York's busy streets. Their fleet of trucks is equipped to handle various loads, ensuring that your items are transported safely and efficiently to the storage facility.
5.Customized storage solutions: Moishe's Self Storage offers a wide range of storage unit sizes, including customizable options to accommodate your unique needs. This ensures efficient use of space and allows you to store your items in the most cost-effective manner. Whether you need a small unit for seasonal items or a large, climate-controlled space for delicate artwork, Moishe's has the perfect storage solution in the Bronx to meet your specific requirements. For more information on climate controlled units, click here.
6.Secure facilities: Moishe's storage facilities are equipped with state-of-the-art security features, including 24/7 surveillance, access control, and alarm systems. This ensures that your belongings are always protected. Additionally, their well-lit facilities and on-site staff provide an extra layer of security, giving you peace of mind knowing that your items are in a safe and secure environment.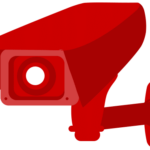 7.Flexible retrieval options: The Storage On Demand program allows you to request the return of all or specific items when needed. This convenient service means you can easily access your belongings without having to visit the storage facility yourself. Whether you need a single item or an entire unit's contents, Moishe's Self Storage will work with you to ensure a smooth and efficient retrieval process.
8.Time-saving: Moishe's Storage On Demand program frees up valuable time by handling all aspects of the storage process for you. This allows you to focus on work, family, or other personal commitments, knowing that your belongings are in good hands. By entrusting the storage process to experienced professionals, you can save time and reduce the stress associated with managing your storage needs
9.Cost-effective: The comprehensive services offered by Moishe's Storage On Demand program eliminate the need for additional expenses related to packing materials, transportation, and labor. This makes it a cost-effective solution for both short-term and long-term storage needs. Furthermore, their competitive pricing structure ensures that you receive top-quality service without breaking the bank.
10.Exceptional customer service: Moishe's Self Storage provides outstanding customer service, making your storage experience as smooth and stress-free as possible. Their friendly and knowledgeable team is always available to answer your questions and address your concerns. From the initial inquiry to the final retrieval of your belongings, Moishe's staff is committed to ensuring your satisfaction with their service.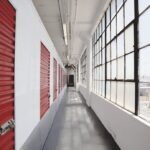 11.Climate-controlled options: Moishe's Self Storage offers climate-controlled storage units to protect temperature-sensitive items such as artwork, electronics, and antiques. By maintaining consistent temperature and humidity levels, your belongings are shielded from potential damage caused by extreme weather conditions or fluctuations in temperature.
12.Room for growth: As your storage needs change over time, Moishe's Self Storage can accommodate your evolving requirements. Their flexible unit sizes and storage solutions allow you to upgrade or downsize your storage space as needed, ensuring that you always have the right amount of storage.
13.Insurance options: To provide additional protection for your belongings, Moishe's Self Storage offers insurance options for your stored items. This added security measure ensures that you are covered in the unlikely event of any loss or damage to your possessions.
Experience Moishe's Free Storage Pickup Service for a Hassle-Free Storage
With numerous compelling reasons to choose Moishe's Self Storage and their Storage On Demand program, it's no wonder they have become the go-to choice for storage solutions in New York City. If you're looking for a convenient, secure, and cost-effective way to store your belongings, contact Moishe's Self Storage at 800-536-6564 to find out more details and information about the program and its costs. Let their expert team handle your storage needs, so you can focus on what truly matters in your busy life. Experience the Moishe's difference and discover why so many New Yorkers trust them with their storage requirements.