How to Choose the Right Size Rental Unit for You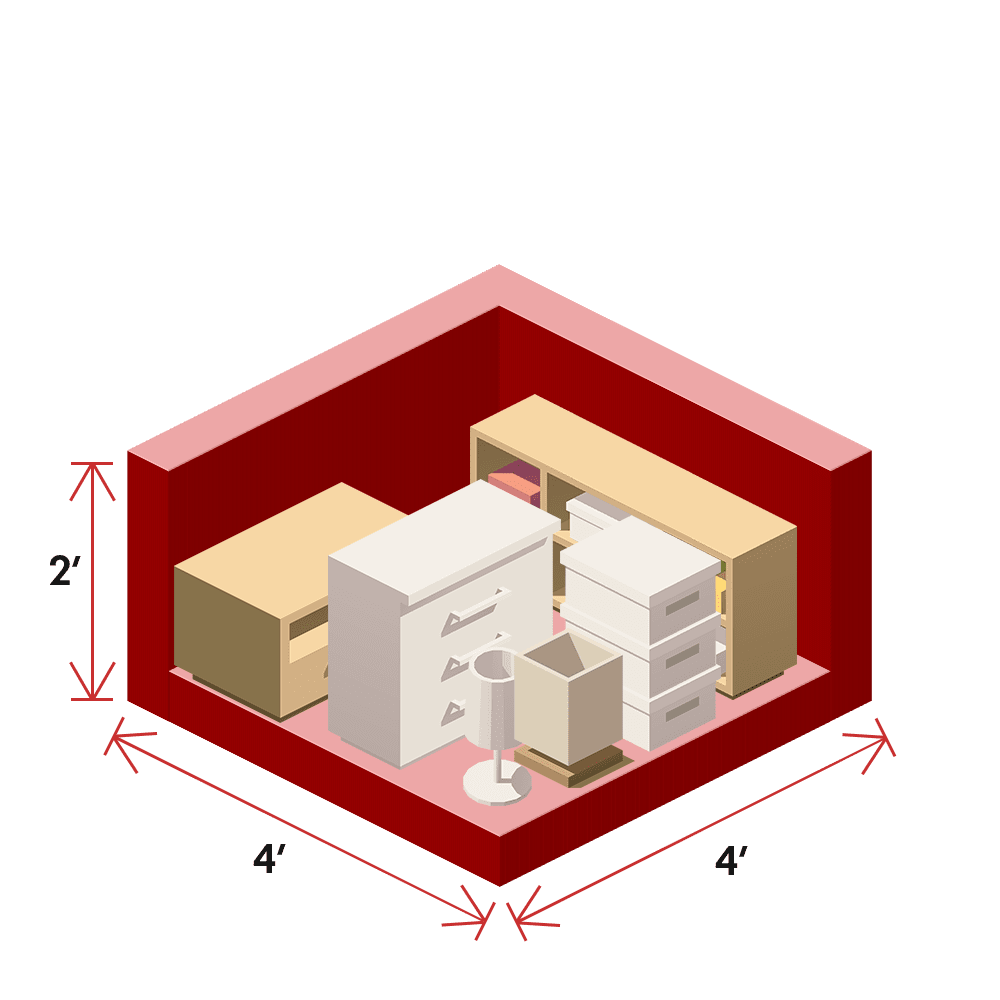 What Size Storage Unit Do You Need?
So, you've decided to rent a storage unit, but you're not sure how big to go.  There is a wide range of sizes available, and it can be difficult to determine how much room you actually need. At Moishe's Self Storage, we make it easy for you. Check out our room calculator for a precise assessment of your needs. If you rent a storage unit from Moishe's, our friendly staff will help you determine which option is best for your needs and price range. Have a look at the dimensions below to get a sense of what size you might require.
5 X 5 Unit (25 Sq. Ft.)
If you're looking for the smallest unit available, this is it. This space is ideal for storing clothing, ski equipment, and other seasonal items that are only needed during certain times of the year. A twin-sized bed and box spring will fit in there, too.
5 X 10 Unit (50 Sq. Ft.)
A 5 x 10 unit is large enough to store a queen-sized bed, a file cabinet, a dresser, and some boxes; it is still closet-sized but more like a walk-in than a reach-in.
5 X 15 Unit (75 Sq. Ft.)
A 5′ x 15′ storage unit, which is equivalent to a large walk-in closet, is large enough to store the contents of one bedroom, including a bed, two nightstands, a chest drawer, a television, and some boxes.
10 X 10 Unit (100 Sq. Ft.)
Two bedrooms' worth of furniture or a living room's worth of couches should fit in this half-garage-sized unit. This might be sufficient for most people in New York City who reside in studio apartments.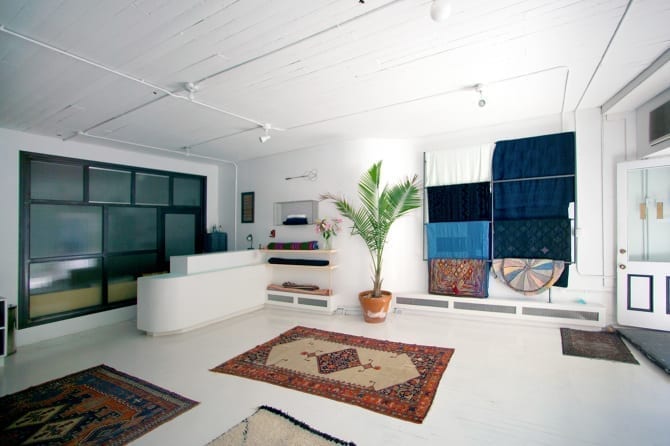 10 X 15 Unit (150 Sq. Ft.)
A 10′ x 15′ storage unit should be sufficient for most people who need to store the contents of three bedrooms along with larger items like couches, pianos, and bookcases.
10 X 20 Unit (200 Sq. Ft.)
A household's worth of furniture, boxes, and appliances like a refrigerator, washer, and dryer can fit into this garage-sized storage unit.
10 X 25 Unit (250 Sq. Ft.)
This unit is much larger than a standard garage and can easily accommodate the contents of a three-bedroom home, including patio furniture, barbecues, and other large items.
10 X 30 Unit (300 Sq. Ft.)
Storage from a three- to five-bedroom home can be accommodated in this unit which is roughly the size of a standard garage and a half. It's common for businesses to rent these larger units for storing their surplus inventory, office supplies, and other large items.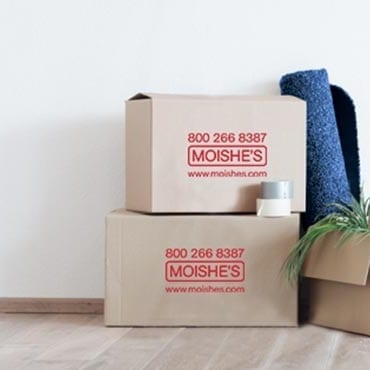 What Can You Store In Your Unit?
You can store most household items and furniture in a storage unit. You can also rent storage specifically for vehicles, such as motorcycles or boats.
If you're planning to store items such as wine, rare books, or art, ask about Moishe's climate-controlled units that are designed for such sensitive valuables.
You should never put food, hazardous material, live animals, or plants in storage. Additionally, check with your facility to see what their restrictions are.
Choose Moishe's Self Storage
If you're looking to get the most out of your self-storage, look no further than the NYC industry leader with Moishe's Self Storage. We offer the cleanest, most affordable self-storage units with the best security features on the market.
Our account managers and relocation experts have over 30 years of experience in the industry, with the highest customer satisfaction ratings. Our customers are so satisfied, they stay with us for an average of 4 years—the longest in the storage industry nationwide.
We also offer free pick-up services for the 5 boroughs of NYC. Our experienced movers will pick up your belongings and move them for you into a 5X10 or smaller unit.. There is absolutely no charge for this service and no hidden fees. It's one of the services we at Moishe's offer the customers that make us stand out from the rest.
Visit our website or call us today to reserve your rental unit or feel free to walk into one of Moishe's Self Storage locations in Brooklyn, Manhattan, Queens,  and the Bronx.