How to Find the Highest Value Storage Unit for the Price
Whether you're looking to declutter your living circumstances, hoping to head on a long trip, starting a business, or are looking to move, there are all kinds of benefits that come with investing in an NYC storage unit. When it comes to the Big Apple, there are plenty of people all clamoring for the same resources—so how do you score the best possible deal? In a city where expenses can rack up quite significantly at an alarmingly fast rate, how do you find the best value storage unit for the price in New York? In this article, we will address five ways to ensure you are finding the right unit at the right price and the right time for your needs.
Follow Storage Companies on Social Media for Seasonal Discounts
Are there any storage unit facilities that have made their way onto your radar, either for exceptional climate control, security features, convenience, superior management, or low price point? If so, go ahead and follow the company on social media and keep your eyes peeled for any last-minute deals or other special opportunities to save big with the company! If they do not have a social media network, you can try signing up for an email newsletter—or, ask to be placed on a cancellation list should anyone back out of a deal at the last minute.
Know How Competitors Are Pricing Their Spaces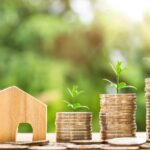 It's one thing to keep up with a single storage unit company, but it's another entirely to be aware of how their rates, services, and offerings compare with the competition. If you only look at one facility, for example, that extremely limits your perspective. Especially in a bustling cityscape like New York, there's no reason not to compare prices, services offered, and locations available for multiple different companies. This should give you an idea of the value of storage space in NYC and makes you a savvier client when it comes to negotiations.
Haggle for the Best Deal
Speaking of negotiations, don't be afraid to call attention to competitors' rates, imperfect or flawed marketing, and any pertinent circumstances that might otherwise warrant a discounted rate. While larger, established companies may not be interested in debating a price, sometimes smaller, family-owned businesses are willing to work with their clients to reach a conclusion that is satisfactory for both parties—even if they offer a lower rate for an extended contract period.
Ask About Current Promotions, Beneficial Affiliations, and Unique Conditions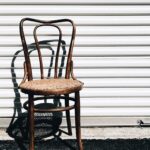 If you don't follow the company's social media, email train, or marketing campaigns, be sure to ask when you call or speak to a representative about seasonal deals that may be going on, and if they offer discounted rates for certain affiliations. This might be in the form of something like a college student asking if a storage facility offers discounts for campus dwellers, or if a downtown storage unit offers lower rates for local, mom-and-pop businesses who want to utilize their space.
Look for a Long-Term Solution
When it comes to finding a storage unit, if budgeting allows, try to play the long game. For example, look for a unit that is not only a decent price, but offers top-notch amenities at a great location as well. Find a company that rewards long-term contracts with discounts or special rates, ask about any rewards or loyalty programs they might have. It's one thing to find the cheapest storage unit in NYC—but the one with the best value might be a slightly higher price. (You'd be hard-pressed to find services in New York that were not priced by their location in addition to their actual offerings. Convenience plays a big role in a metropolis, as parking is not always cheap or abundant.) As such, oftentimes companies will reward clients who plan to be with them long-term, as this makes them more likely to receive passive income well into the future.
How to Find the Best Storage Unit NYC with Moishe's Self Storage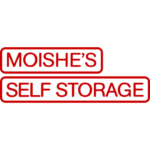 It's no secret that owning a business in New York is extremely competitive—whether you are a business owner looking for a storage unit rental or are interested in opening your own storage facility. That's why it's crucial that you "do your homework" ahead of time by comparing rates, amenities, locations, and previous client reviews of an array of different storage facilities in NYC. Once you do, look for a company that is more likely to be able to negotiate the price a little more flexibly with you should you look for a long-term contract for an extended storage investment.
Are you looking for the best value storage facility in New York? Contact Moishe's Self Storage today to learn how we can serve you. We'll even move your belongings for you so that you do not have to lug boxes around, take endless trips of stairs, or fight traffic and parking problems. If that sounds good to you, call us today!