How to Properly Stow Instruments in a Storage Rental Unit NYC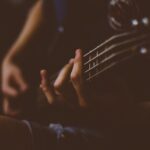 No matter how often you play your instrument, at some point, you may need to put it into storage. Preparing your instrument for long-term storage is important to preserving its condition and preventing damage. Here are some tips on the best way to store musical instruments in a climate-controlled environment. First, make sure you have an adequate case or container for the type of instrument you are storing. It is also important to transport your instrument safely and protect it from bumps or scratches. Finally, take steps to control the humidity and temperature in the storage unit to keep your instrument in top condition. With a little bit of planning, you can rest assured that your instrument will be safe and sound while in a storage rental unit. NYC artists and musicians understand that–whether you play as a busker or in the Philharmonic–instruments treated with care always sound better than neglected ones.
Prepare the Instrument for Long-Term Storage
Preparing musical instruments for long-term storage is important. Brass instruments need to be broken apart and polished, and the inside should be cleaned with a cleaning brush and dried using a clean cloth between the valves. Understand that the wood and cork on your instrument are vulnerable and may need to be replaced no matter what you do–but you can always wipe a thin layer of protective cork grease around the circumference for good measure. String instruments should have all strings loosened (or completely removed, depending on your preference) and if made from wood extra care should be taken to clean and polish exposed pieces such as guitar necks. Avoid alcohol-based solutions when cleaning stringed instruments made from wood so as not to damage any of the lacquered finishes. Drums also require extra attention as the drum skins must be loosened before placing them in a protective wrap for transport or storage. Pianos need extra caution too; all extremities should be wrapped so as not to scratch them, and their outside coverings should also have a protective moving blanket over them during transportation or storage. With the proper planning and preparation, any instrument can maintain its good condition when placed in long-term storage!
Store Your Instrument in a Resilient Case—Preferably a Hard Cover with a Dehumidifier
Taking proper care of musical instruments is important, especially when they're going into long-term storage. The right type of case can make all the difference! A hard case is best, as it provides additional protection from bumps and scratches that could occur during transport. Inside the instrument's hard case, there should be a dehumidifier to help with moisture control, as well as a protective cloth or weight for strings and compartments for items such as bows, rosin, picks, capos, and other accessories. Having an adequate case for any instrument is essential for ensuring its condition in the long-term storage unit.
Transport Your Instrument Carefully—or Seek Professional Movers
To ensure the safe transport of your musical instrument, especially when moving a larger one like a piano or horn, it is important to make sure the instrument is well-protected and especially padded. It also helps to use a dolly or some other form of equipment if necessary. Ask for help with larger pieces from family, friends, or neighbors; this way you can be confident the instrument will be kept safe and sound during the move. Make sure to keep checking on the conditions throughout the process such as temperature and humidity, especially in more extreme climates. Finally, once you get to your storage unit – make sure that everything has been checked off correctly!
Opt for a Climate-Controlled Rental Unit NYC for the Prime Results
Storing musical instruments in a climate-controlled storage unit requires careful planning and precaution. To keep the instrument safe and protected over the long haul, it is important to keep the unit at a stable temperature between 65 and 75 degrees Fahrenheit with a humidity of roughly 50%. Additionally, make sure to keep the room dark since excessive exposure to sunlight can cause fading or discoloration. Also, keep in mind that before storing any instrument, it should always be placed in an adequate case, packed according to best practices, and transported safely from one location to another. With smart planning and proactive safety measures, you can keep your instrument safe and secure so it will keep bringing you joy for years to come.
Choose a 24-Hour Storage Facility for Maximum Security Coverage
Maybe you need to access your instrument late at night for a professional performance–or maybe you want to serenade your lucky neighbors with Beethoven's "Moonlight Sonata" as the clock strikes twelve. Whatever your reasons, storing your musical instruments in a high-security or 24/7 storage facility affords you the flexibility and security to do so. Not only does this give you easier access to your instruments when you want them, but it also ensures the heightened security features that come with precautionary after-dark measures are activated, such as monitored alarms, surveillance cameras, and large flood lights. Make sure your musical instruments have what they need to guarantee their safety every hour of the day by using a high-security or 24/7 storage solution.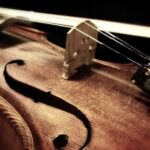 Best Storage Rental Unit NYC for Instruments with Moishe's
Storing musical instruments in a climate-controlled storage unit is the best way to ensure that they are protected until they are retrieved. The most important step is to prepare the instrument for long-term storage by making sure it is clean and dry, and any physical adjustments, such as loosening or removing strings, should be made prior to putting it away. Additionally, an adequate case should be used to protect the instrument from bumps and scratches. When transporting the instrument to and from the storage unit, be sure to take extra care to not drop or bump it. Once inside the unit, make sure you choose one with climate control so extreme temperatures do not damage your instrument. A high-security or 24-hour storage facility can offer additional protection from potential water sources as well. Taking these steps will give you peace of mind knowing your musical instrument is safe while stowed away. It can be hard to walk away from a musical instrument for an extended period of time, but sometimes it's the best move in the present moment–especially if you live in a cramped downtown NY apartment.
If you're looking for the best storage rental unit NYC has to offer for optimal musical instrument protection, contact Moishe's Self Storage today and ask what we can do for you! (Got a piano to stow? No problem. Our moving team can take care of transport for you!)