How to Stage Your Home for a Real Estate Sale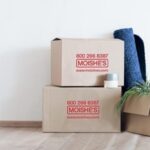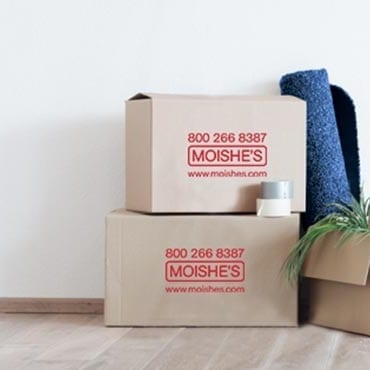 When it comes time to sell your home, you'll be glad for all of the restorative measures and renovation projects you've invested in over the years—because there's not much hiding the way things are. The best you can do as a homeowner is to put your house in the best possible light so that visitors are more likely to want to purchase the home—even if it's less than perfect. One of the simplest ways you can improve the dynamic of your home is by opening up space, removing clutter, and organizing furniture and belongings in such a way that is inviting for guests is by removing outdated or unwanted items and furniture to a storage unit. This is best done in the week or so predating the time of the showing—but as long as you get it done before the masses show up, you're good to go! Here's how to go about staging your home for prospective buyers.
Strategize and Write It Down
The most important thing you can do is come up with a game plan and set goals for yourself. For example, write down all of the furniture and belongings you want to remove from your home to open up space and set goals for yourself—not only for boxing items but for transport and unloading at a storage unit. The more specific you can be with your plans and your goals, the better the results will be.
Open Up Cramped and Cluttered Spaces
Are there any areas in your home where you can only pass through with a shoulder's breadth of room? If you answered "yes" to this question, chances are you likely need to declutter your space. Imagine the most inviting home you can think of; it's likely spacious, open, clean, and well-lit. Remember you are trying to cultivate mass appeal for your home when staging, so be sure to remove anything that might be considered offensive or cause anyone to become upset. Come up with a game plan for opening up areas where people are likely to walk, such as hallways and major rooms in the house. Don't forget the garage!
Choose a High-Value Storage Company
When it comes to prepping your home, doublewide, or condo for prospective buyers to visit, you'll want to be sure that your extra belongings are left in good hands. It's best to do some research in advance and compare prices for different storage facilities before settling on the right one for your circumstances. Perhaps the biggest factor to consider other than price is the convenience of the location plus the ease with which you will be able to park and unload your stuff.
Wrap Unwanted Items and Transport Them to Unit
Once you know what you need to pack and where you're headed, it's time to start boxing! Don't forget to label the boxes with a marker to indicate where they belong and what's contained within them. Make sure you are strategic in how you load your furniture and assorted items into your car or truck to be sure everything can return to its right place when you make your final move.
Clean, Light Candles, Add Room Freshener, Bake
Once you've removed your clutter, it's time for the next step: deep cleaning! Whether you hire a professional cleaning service or plan to dedicate your day to making the house as beautiful and sparkling as possible, it's a good idea to go through after the cleanup phase and add warm touches like burning a scented candle, fresh flowers, table runners, scented oil sticks, potpourri, etc. Consider what would make you feel cozy or at home and work to bring that feeling into the space—even if that means baking an apple pie before the showing! The smell of homey baked goods can be enough for a person to feel amazing the moment they walk through the front door.
Getting Ready to Sell Your Home? Move Leftover Stuff to Storage.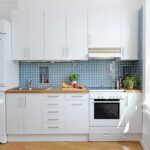 If you're getting ready to move and sell your home, you'll need a good storage facility where you can keep the bulk of your stuff while you open your house up to buyers. This step is not only crucial when it comes time to move but also can expedite the selling process by making your home even more palatable to viewers. Don't forget to mow the lawn, weed the flower beds, and pressure wash the exterior of your home for curb appeal—and keeping your garage in good shape is generally considered a good practice as well.
If you're ready to sell your home, contact Moishe's Self Storage today for available units and pricing in your area of NYC. Ask us about our dedicated team of movers capable of loading and unloading all your goods at the facility!