Long-Term Storage for Event Professionals
Long-term Storage Solutions for Event Professionals in Queens, New York
In the bustling cityscape of Queens, New York, event professionals are constantly staging memorable and unique experiences for a diverse clientele. From resplendent weddings to impactful corporate galas, each event is a careful orchestration of myriad elements, each contributing to the final symphony of success. But once the curtains close, where do all the decor pieces, furniture, sound equipment, lighting fixtures, and other event essentials go? This is where the critical role of long-term storage comes into focus, and in the heart of Queens, no one does it better than Moishe's Self Storage.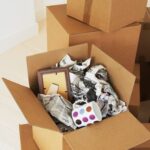 Unraveling the Importance of Long-Term Storage in Event Planning
The allure of an event lies in the sum of its parts. Each chair, table, lighting element, and sound piece plays a vital role in molding the atmosphere and experience. However, these items, crucial as they are, can quickly transform into cumbersome clutter in the absence of a reliable, organized storage solution.
For event professionals, the management of these materials extends beyond the realm of a single occasion. Events might be seasonal, recurring, or unexpectedly postponed, necessitating a safe, secure place for the items to be held for extended periods. Even more, each item can be a significant investment, contributing to the professional's arsenal of event essentials. The importance of maintaining these assets in top condition, therefore, cannot be overstated.
Enter Moishe's Self Storage: Queens' Reliable Storage Partner
Serving the vibrant community of New York for over three decades, Moishe's Self Storage has etched its reputation in the heart of Queens, offering an exceptional blend of convenience, security, and personalized service.
They have carved a niche by providing tailored long-term storage solutions to cater to the specific needs of event professionals. Moishe's Self Storage recognizes the unique demands of your profession and aims to alleviate the stress associated with the storage of your valuable equipment.
A Spectrum of Sizes
No two events are identical, and therefore, the materials and equipment needed for each can vary considerably. Understanding this need for flexibility, Moishe's offers a wide range of unit sizes. Whether you need to stow away a modest collection of microphones and speakers or an extensive array of themed decor pieces and event furniture, you'll find a storage unit that fits the bill.
Unparalleled Accessibility
In the fast-paced world of event planning, demands can be unpredictable. Moishe's Self Storage understands this, providing 24/7 access to your storage unit. Be it a last-minute equipment swap or an unexpected need for that special decor item; your stored assets are always within reach.
Exceptional Security Measures
Rest assured, the safety of your items is a priority at Moishe's. The facility boasts state-of-the-art CCTV monitoring systems and on-site personnel, providing a secure environment for your valuable equipment. This dedication to security allows you to focus on what you do best, knowing that your stored items are in the safest hands in Queens.
Climate-Controlled Units
Certain event essentials, like sound equipment or delicate decor items, can be sensitive to extreme temperatures or humidity. With climate-controlled units, Moishe's ensures these valuable items are preserved in optimal conditions, contributing to their longevity and performance.
Moishe's Self Storage: A Customer-Centric Experience
At the heart of Moishe's Self Storage is an unwavering commitment to the customer experience. They understand that as an event professional, every minute counts. To this end, they offer amenities such as free pickup services for qualifying rentals, aimed at making your storage experience as effortless as possible.
The team at Moishe's Self Storage is not just about providing a space; they aim to be your storage partner, offering advice on the best ways to store different types of equipment, how to maximize your storage space, and providing flexible plans that grow with your business.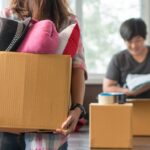 Contact Moishe's Self Storage
For event professionals in Queens, New York, Moishe's Self Storage emerges as the go-to solution for long-term storage needs. Secure, accessible, and tailored to your needs, Moishe's allows you to focus on creating stunning events without worrying about storage.
For more information or to discuss your storage requirements, you can reach out to Moishe's Self Storage via their website or call them at (800) 536-6564. Allow Moishe's to provide peace of mind, and secure a place for your event essentials today, empowering you to stage the memorable events of tomorrow.