Movers in New York City
Move with Confidence: Moishe's Self Storage, Your Reliable Movers in New York City
Moving can be a stressful and daunting task, but with the right moving company, you can transform this experience into an exciting new chapter in your life. If you're searching for movers in New York City, you don't have to look far to find reliable team who will handle your precious belongings with care. Let us introduce you to Moishe's Self Storage – your trusted and reputable NYC movers who will make your move a breeze.
A Name You Can Trust
With decades of experience serving the NYC community, Moishe's Self Storage has earned a reputation as a trusted moving company and provider of affordable self storage. They have been recognized for their outstanding services and are dedicated to customer satisfaction. When you choose Moishe's, you're choosing a team that understands the unique challenges of moving in the city and is committed to providing you with a smooth and stress-free experience.
Professional Movers: The Backbone of Moishe's Self Storage
At Moishe's, they believe that the heart of any successful move lies in the expertise of their team of professional movers in New York City. Every member of their moving crew is carefully selected and extensively trained to ensure they meet the highest standards. Their skill and knowledge enable them to handle your belongings with the utmost care, no matter how delicate or valuable they may be.
From the moment they arrive at your doorstep, you'll notice the professionalism and efficiency of Moishe's movers. They will work closely with you to understand your specific requirements, answer any questions you may have, and create a tailored plan to meet your moving needs. Their friendly and helpful demeanor will put you at ease, allowing you to focus on the excitement of your upcoming journey.
Stress-Free Moving Experience
Moishe's Self Storage prides itself on providing a stress-free moving experience for all their customers. Whether you're moving across the city or to a different borough, their comprehensive range of moving services has got you covered. From packing and loading to transportation and unloading, Moishe's will handle every step of the process, so you don't have to lift a finger.
Their team of professional movers in NYC will carefully pack your belongings, ensuring they are properly secured for the journey ahead. With their years of experience in navigating New York's busy streets, you can trust Moishe's to deliver your belongings safely and on time. They take care of the logistics so you can focus on what matters most – settling into your new home and exploring all that NYC has to offer.
The In-Home Estimate Advantage
Getting an accurate estimate is essential to plan your move effectively. Moishe's Self Storage offers a valuable service that sets them apart from other movers in the city – a free in-home estimate. A representative from Moishe's will visit your home to assess the scope of your move, discuss your specific requirements, and provide you with an honest and transparent quote.
This personalized approach allows you to understand the costs involved and make informed decisions about your move. There are no surprises with Moishe's – just clear communication and reliable service.
Additional Services: More Than Just Movers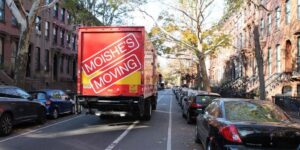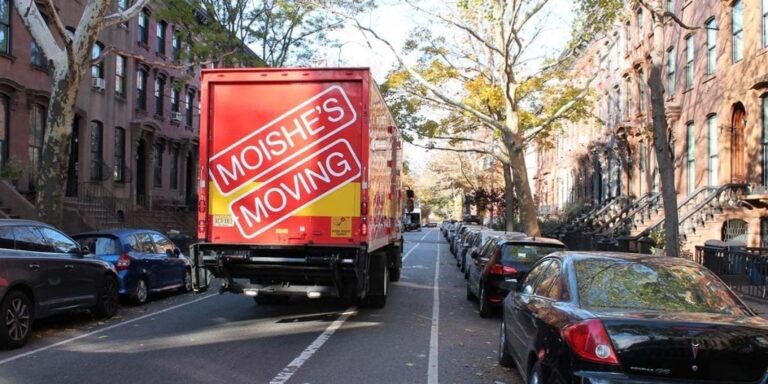 Moishe's Self Storage goes beyond being just a moving company. They understand that sometimes you need a little extra space during the transition to your new home. That's why they offer secure and convenient NYC moving and storage solutions for your belongings.
If you find yourself in need of short-term or long-term storage, Moishe's has you covered. Their state-of-the-art facilities are equipped with climate control and 24/7 security, ensuring your belongings remain safe and well-preserved until you're ready for them.
Safety and Security – Protecting Your Belongings: Your belongings are precious, and Moishe's Self Storage treats them as such. Their team takes every precaution to ensure the safety of your items during transportation and storage. Moishe's storage facilities have 24-hour cctv monitoring, motion-activated alarms, and employees that patrol the premises. From sturdy packing materials to secure trucks and facilities, you can have peace of mind knowing that your belongings are in good hands.
Customer-Centric Approach: At Moishe's, the focus is always on the customer. They pride themselves on providing exceptional customer service and being responsive to your needs. Their team is flexible and will work with you to accommodate any special requests or last-minute changes.
When you choose Moishe's, you're not just getting a company that provides moving and storage NYC residents need; you're gaining a partner who will support you throughout your moving journey. Their dedication to customer satisfaction is unwavering, making them the premier choice for thousands of satisfied customers.
Competitive Pricing and Transparent Policies: Moving in NYC can be expensive, but with Moishe's Self Storage, you can get excellent service at a competitive price. Their transparent pricing policies ensure you know exactly what to expect, with no hidden fees or surprises along the way.
Before you commit to any moving company, take the time to get a quote from Moishe's. You'll be pleasantly surprised by their reasonable rates and the value they provide.
Moishe's Self Storage – Your Moving Partner from Start to Finish
Moving doesn't have to be a stressful endeavor. By Moishe's Self Storage as your movers in New York City, you can move with confidence and excitement. Their team of professional movers, stress-free moving experience, and customer-centric approach will leave you feeling assured that your belongings are in the best hands possible.
So, if you're planning your next move in the Big Apple, look no further than Moishe's Self Storage. Experience the difference of working with a moving company that genuinely cares about your moving journey – a company that moves with confidence and ensures you do too. Contact us online or call (800)536-6564 to get started with your move today!