Moving Storage NYC
Moishe's: The Top Choice for Moving Storage in NYC
Searching for moving storage in NYC? Moishe's Self Storage and Moving Company is the leading service with over three decades of experience in the NY tri-state region. Our reputation is backed by consistent five-star reviews from our satisfied clients. Whether it's commercial, long-distance, or local moving storage, Moishe's has the perfect solution for you.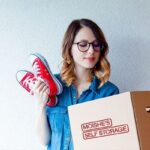 What Sets Moishe's Apart?
Unlike competitors, Moishe's never subcontracts or employs temporary staff for moving and storage tasks. We are your sole contact point for a dedicated team that ensures a seamless process in New York City. With almost 40 years of trusted expertise, Moishe's represents the epitome of moving and storage services in the city. We provide end-to-end service and promise a smoother experience compared to other moving companies. Whether you need complete packing or simply transport and storage, we have you covered.
Avoid paying for unnecessary space with our flexible units, ranging from 5 X 5 to 10 X 20.
Moishe's Iconic Red Trucks
What distinguishes Moishe's from others is our conscientious handling of your precious belongings. Our seasoned NYC team is adept at managing large items like pianos or sofas through tricky paths. We never outsource, and our local NYC movers are known as the best in the business. Moishe's red trucks, synonymous with New York and moving storage, have been spotlighted on various media platforms, signifying our excellence in the field.
Moishe's Commitment to Excellence
Our 100% customer satisfaction guarantee is a testament to our commitment to providing a superior moving and storage experience in NYC. Whether it's personal or commercial, long distance or local, or simply storage, we will exceed your expectations. We even offer free pick-up for specific storage space sizes. Contact your local Moishe's Self Storage and discover the quality that marks us as NYC's best for over 30 years.
Trust and Care with Moishe's Self Storage
Rely on Moishe's Self Storage for the highest level of protection for your possessions. Other facilities may risk your property during the process, but with Moishe's, you'll know you are in good hands.
We prioritize relationships with our customers, ensuring a repeat experience with Moishe's for all your storage needs. Find out why we are the city's highest-rated option.
Why Choose Moishe's Moving Storage New York?
Other storage facilities can't match the complimentary services we provide. Others may charge more, but with Moishe's, you'll find value.
Founded from humble beginnings, Moishe's Moving Storage New York has retained the same dedication throughout our growth. Experience the finest facilities, customization, and customer service in NYC. Whether you need furniture storage or simply extra space, our 24/7 accessibility and robust security have you covered.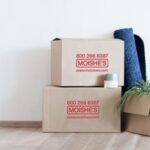 Contact Moishe's Moving Storage in New York
Reach us at (800) 536-6564 or online via our contact form. Use our reservation form to book a spot or locate the nearest Moishe's location. Your search for self-storage units ends with us today.