Moving Truck Rental
When you're seeking moving truck rental, Moishe's is the highest customer rated service you'll find in NYC.  Moishe's Self Storage and moving company is a Manhattan-based company serving the NY tri-state area for over 30 years.
We offer our customers a 100% satisfaction guarantee, confident that you'll be pleased with our service.
Our relocation experts are highly skilled and provide full service moving and storage services.  Whether you need commercial, long distance or local moving truck rental, Moishe's has you covered.
Why Moishe's is Special
Unlike other moving companies, at Moishe's, you never have to deal with subcontractors or hired movers to assist you.  We are a full-service company and your only go-to when seeking moving truck rental in NYC.
When you need a dedicated customer service-oriented team to take care of the job for you, call on Moishe's.  With nearly 40 years of trusted service, Moishe's
We take care of your moving needs effortlessly, from start to finish.  If you don't have time to be around for your next move, or need assistance loading and unloading your belongings, we will pack your belongings, transport them in our trucks and load them into storage for you.
If you need moving services, that's our specialty.  Trust the best moving and storage company in NYC and experience the Moishe's difference for yourself.
Moishe's Moving Truck Rental
Something that sets us apart from other moving companies is our conscientious approach and expert care when handling your belongings.  Our team of experienced NYC movers are experts at maneuvering heavy, bulky items like sofas or pianos through narrow hallways and down winding staircases.  You never have to worry that Moishe's will hire out anyone else to assist with your move, either.
We Service all of New York City
Moving is always tough no matter where you live in the states, it's only worse in New York City. Moishe's started almost forty years ago seeing that the market desperately needed a reliable moving and storage company.
Moishe's started with just a man, his truck, and hard work and dedication. Over the four decades that our company has been around it's grown into the premiere moving and storage company in New York City.
If you've lived here for any length of time, you've seen one of our truck rental Queens New York, or Long Island, wherever you may be located. Whatever you need to move we can help you.
Self Storage Facilities In Queens and the Bronx
If you're looking for a moving truck rental alongside self storage facilities in Queens and the Bronx you'll find the best at Moishe's. We know what customers and New Yorkers need. They desire convenience and reliability at a premium level of quality and affordable price. Those might seem like high demands to some, but for us they're perfectly reasonable.
This extends all the way from our commercial industrial storage to moving truck rentals for students. Whatever type of storage is most required by our customers we perfect it and then deliver it on a consistent basis. That's the trick so many storage companies fail to understand, do good work and protect your customer's interests.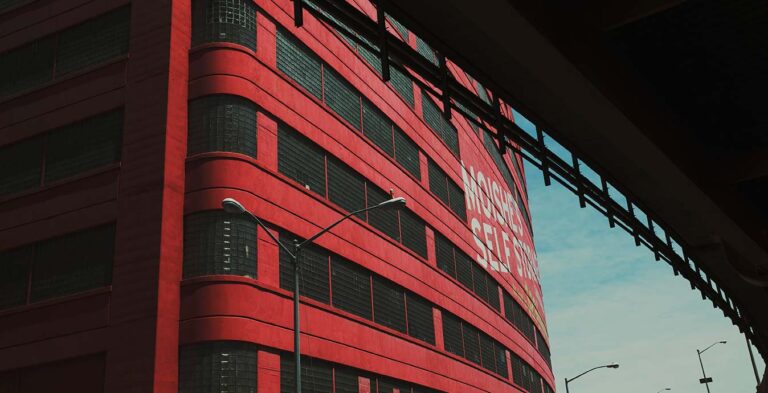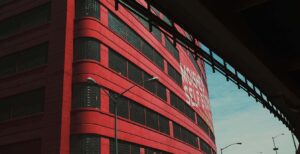 Moishe's Self Storage
Interested in truck rental Queens New York? Call us today at (800) 536-6564 to speak with and find out why the best way to store your property is Moishe's Self Storage. We can help you with whatever self storage needs you may require.
Whether it's long term, short term, residential or commercial we've. Stop searching for and start renting with Moishe's today.
Our team of local New York City movers have been doing this for decades; we're confident you'll discover we're the best in town.  Hollywood film crews have long identified Moishe's red trucks with moving and storage services in the city.
Our Moishe's logo is synonymous with the Big Apple.  We have been featured on talk shows and represent a standard of excellence in New York City for over 30 years.  On average, our customers store with us for 4 years—the longest in the industry nationwide.
Why should you pay the same price and settle for less services?  Trust New York City's leading moving and storage provider today: you'll be glad you did.
Our 100% Customer Satisfaction Guarantee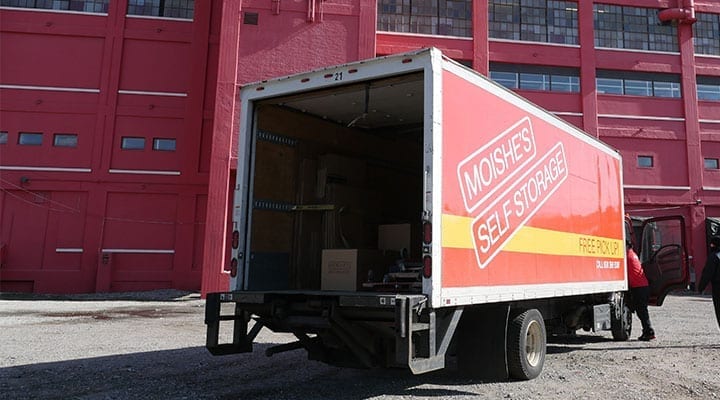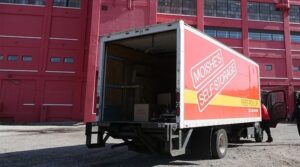 Our 100% customer satisfaction guarantee means our team will go above and beyond to ensure your moving and storage experience in the city is unsurpassed.  Feel free to with us today, whether personal or commercial, local or long-distance.
Or if you only need, we will move if you live within the 5 boroughs with a 3-month commitment, up to a 5×10' space.  Give us a call at your local Moishe's and experience the quality service that sets us apart as NYC's premier moving and storage company for over 30 years.