NYC Storage
Moishe's Self Storage: The Quintessential Choice for Quality and Affordability in New York City
In the densely packed urban jungle of New York City, space is a rare and valuable commodity. Whether you are relocating, downsizing, or simply decluttering, storage solutions are vital for a flexible lifestyle. For those seeking an option that doesn't break the bank yet offers the quality one expects, Moishe's Self Storage presents itself as a reliable choice.
With over three decades of impeccable service, Moishe's has not only honed its offerings but also captured the essence of what New Yorkers truly seek in a storage solution. Here's a detailed look at what makes Moishe's a standout name in the industry.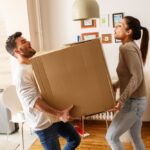 Your First Impression: Walk-In Locations
Moishe's encourages prospective clients to visit their walk-in locations in the Bronx and Queens. There, you'll experience the Moishe's difference firsthand. The well-maintained facilities and warm reception from the staff will leave a lasting impression. If visiting is not an option, a phone call to (800) 536-6564 will connect you with knowledgeable consultants ready to guide you through the process.
Security: A Fortified Sanctuary
One feature that distinctly sets Moishe's apart from competitors is its unrivaled commitment to security. While many storage facilities might only offer the provision for a padlock, Moishe's invests in a robust system that includes:
Security Staff: Trained professionals are on guard to ensure that the premises are safe.
Motion Detectors: These devices add an extra layer of security to detect any unauthorized movement.
Patrols: Regular rounds to keep the property under constant scrutiny.
Intruder Alarms: Advanced technology to deter and detect break-ins.
24/7 CCTV Recording: Continuous monitoring to ensure no moment goes unwatched.
Such extensive measures have created an almost legendary reputation for Moishe's, making it an unappealing target for burglars.
More Than Just Security: Comprehensive Protection
While security is paramount, it's not the only consideration. New York City is known for its weather extremes, from hurricanes to massive snowstorms. Moishe's extends its protection beyond burglars to include nature's challenges:
Weather-Proof Units: Snow, wind, rain, or any other element is kept at bay, ensuring your belongings remain intact.
Climate Control: Ideal for sensitive items that require stable temperature and humidity levels.
Structural Integrity: Built to withstand extreme weather conditions, providing peace of mind.
Deals, Specials, and Affordability
Recognizing that moving and storage can be an expensive endeavor, Moishe's is committed to offering deals and specials to make the process more affordable. Transparent pricing with no hidden charges reflects Moishe's philosophy of putting the customer first.
Variety in Sizes and Rates
From small lockers to sprawling 10 X 20-foot units, Moishe's offers a wide spectrum of options to suit every need. Their quick and user-friendly storage estimator ensures you select the right size, eliminating guesswork.
More Than a Storage Facility: Comprehensive Services
Moishe's has expanded its service offerings to include:
Professional Packing: Expert movers to pack and transport your belongings.
Free Storage Pick-Up: A bonus if you book a unit for at least three months.
The combination of these services creates a seamless experience, aligning with Moishe's reputation as more than just a storage facility.
Convenience Across the Tri-State Area
With locations spread across the area, Moishe's ensures that an affordable, clean, and secure storage solution is never too far. Trusted by thousands, Moishe's has become synonymous with reliability and quality.
Climate-Controlled Facilities for Special Items
Art, wine, or other sensitive items? Moishe's specialized storage units are designed to hold them safely. Their Manhattan/The Bronx and Queens/Brooklyn facilities are conveniently situated to cater to individual, student, and business needs.
 Moishe's, Not Just Another NYC Storage Facility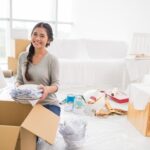 With an understanding that self-storage units are extensions of one's living or commercial space, Moishe's has elevated the standards of the industry. Its state-of-the-art systems, customer-oriented services, and a broad spectrum of options make it the ultimate choice for New York City's diverse storage needs.
Experience the difference for yourself. Don't settle for cramped spaces or overpriced solutions when Moishe's Self Storage stands ready to meet all your needs. Rent a unit, explore the services, or simply learn more about why Moishe's is not just another NYC storage facility. It's a name that resonates with quality, trust, and a three-decade-long legacy of excellence.
Contact Moishe's today, and discover a world of storage solutions crafted with you in mind.