Professional Movers in New York City
Streamlining Your NYC Move: The Benefits of Storage and Professional Movers in New York City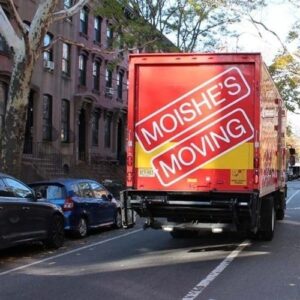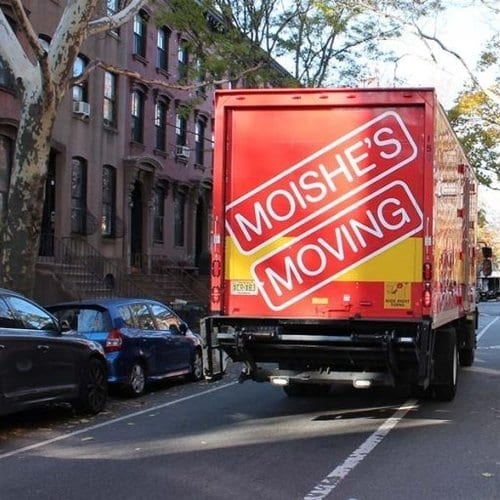 Relocating within the vibrant landscape of New York City is like embarking on a grand urban adventure. The energy, the diversity, and the opportunities that the city offers are truly exciting. However, there's no denying that moving in this bustling metropolis comes with its own set of challenges. The rapid pace of life, the cramped living spaces, and the intricacies of navigating through the city streets can quickly turn what should be an exhilarating journey into a stressful experience. This is precisely where the expertise of professional movers in New York City and the convenience of secure storage solutions enter the picture, offering you a way to streamline your NYC move. New Yorkers trust one name above all others for help in this department: Moishe's Self Storage.
Efficiency Beyond Measure
Picture this: a seamless move where your cherished possessions are meticulously packed, transported with care, and unpacked with precision at your new residence. This isn't a mere dream—it's the reality that professional movers in New York City can bring to the table. Moishe's Self Storage stands out with their team of seasoned professionals who have mastered the art of relocation. In a city where time is of the essence and the streets are alive with activity, their expertise in maneuvering through the city is invaluable. With a commitment to both skill and attitude, Moishe's ensures that your move is executed with a level of efficiency that is second to none.
A Holistic Approach to Moving
What sets Moishe's Self Storage apart is their holistic approach to moving and storage. Recognizing that moving entails more than just transporting belongings from one place to another, Moishe's takes the process to a whole new level. Their dedicated team doesn't just load and unload boxes; they pack your items with meticulous care, ensuring that they're safeguarded against the rigors of transit. This level of attention is particularly crucial in the fast-paced environment of NYC, where even the tiniest scratch can spark unnecessary anxiety. With Moishe's, you're not just hiring a moving service; you're securing a partner that treats your belongings as if they were their own.
Conquering the Space Challenge
If you've ever lived in New York City, you're well aware of the space constraints that come with the territory. Apartments that are cozy, to say the least, can quickly become a puzzle when it comes to fitting in all your belongings. This is where Moishe's Self Storage truly shines. With a range of secure storage solutions, they provide the perfect antidote to cramped living spaces. Whether you need a short term storage solution while you're settling in or a long-term arrangement for items that just won't fit, Moishe's has the answer. Their state-of-the-art facilities are designed not just for security, but for accessibility and preservation as well.
Transparency and Tranquility
The world of moving can sometimes be clouded with uncertainty, especially when it comes to pricing. The fear of hidden costs and unexpected fees can add an unnecessary layer of stress to an already overwhelming process. Moishe's Self Storage understands this concern and places transparency at the forefront of their service. Offering free in-home estimates for their moving services, and affordable self storage, they ensure that you have a clear understanding of the costs involved. A friendly and knowledgeable representative will visit your home, assess your needs, provide an accurate quote, and address any questions you might have. This dedication to transparency grants you the tranquility you deserve as you embark on this new chapter of your life.
Saving More Than Just Money

While some might view hiring professional movers in New York City as an added expense, it's important to consider the broader perspective. DIY moves often come with hidden costs—renting a truck, purchasing packing supplies, and even taking time off work can add up swiftly. Moreover, the emotional and physical toll of orchestrating an entire move by yourself can be immense. With Moishe's Self Storage, you're not only saving on potential hidden costs, but you're also saving yourself from the exhaustion and stress that can accompany a DIY move. Their expert team takes the reins, leaving you free to immerse yourself in the excitement of your new beginning.
Your Partners in NYC Moving and Storage
Embarking on a move within the heart of New York City need not be an arduous endeavor. By enlisting the expertise of professional movers like Moishe's Self Storage, you're choosing a path of convenience, efficiency, and tranquility. Their team of skilled professionals is dedicated to simplifying your move, from the careful packing and secure transportation of your belongings to providing storage solutions that cater to your unique needs. As you consider hiring movers in New York City, remember that you don't have to navigate it alone. Moishe's is your steadfast partner, ready to help you transition seamlessly into your new home. For more information about availability and pricing, call (800)536-6564 or contact them online today. With Moishe's, it's not just a move; it's the beginning of your next great adventure, backed by trusted hands and a legacy of excellence.