Self Storage Facility in Queens, NY
Moishe's Self Storage: Your Trusted Self Storage Facility in Queens, NY
Moving can be an exciting new chapter in life, but it often comes with its fair share of challenges and stress. Whether you're relocating to a new home or upgrading to a different office space in Queens, NY, the process of packing, organizing, and ensuring your belongings are secure during the move can be overwhelming. We're here to tell you about Moishe's Self Storage – your ultimate partner in conquering the moving journey with ease and convenience. As a reputable self storage facility in Queens, NY, Moishe's is dedicated to providing outstanding support throughout your move, offering flexibility, top-notch security, and peace of mind.
The Challenges of Moving:
Let's face it – moving is no walk in the park. From the moment you start packing up your possessions, you might find yourself facing the daunting challenge of limited space and wishing for reliable and cheap self storage. There's always that lingering concern about keeping everything organized and ensuring nothing gets misplaced during the chaos of moving day. And don't even get us started on time constraints and the overwhelming to-do lists!
Moishe's Self Storage – The Ideal Solution:
Here's where Moishe's Self Storage comes to the rescue. With decades of experience and a deep understanding of the challenges that come with moving in NYC, Moishe's is your one-stop solution. Their range of storage unit sizes caters to all your needs, whether it's storing furniture, personal items, or business inventory. The best part? You have the flexibility to rent a storage unit before, during, and after the moving process – making your transition smoother than ever.
Convenient Moving Resources:
At Moishe's, they go the extra mile to ensure your moving experience is a breeze. Besides providing top-notch storage facilities, they offer a variety of moving resources and supplies that will make you feel like you have your very own moving concierge! Their packing supplies and moving boxes, available for purchase on-site, are designed to keep your treasured possessions safe and sound during transportation. They are also fairly priced, like everything else at Moishe's affordable storage in NYC.
Temporary Storage Solutions:
Life can be unpredictable, and sometimes, moving dates may not align perfectly. Or perhaps you need a short-term storage solution while you're transitioning between residences. Not to worry – Moishe's has you covered with their convenient short-term rental options. Whether you need to store your belongings for a few days or a few months, you can rest assured that Moishe's secure storage units will keep your items safe until you're ready to retrieve them.
Securing Belongings During the Move:
We understand that trusting your precious belongings to a storage facility during a move requires confidence in their security measures. Moishe's Self Storage takes the safety of your possessions seriously. Their state-of-the-art security features include 24/7 surveillance, individual access codes, and alarmed units – all working together to ensure the highest level of protection for your items. You can finally take a deep breath and relax, knowing your belongings being cared for by the best self storage facilities in New York.
Expert Tips for Utilizing Moishe's During a Move:
To make the most of your storage experience with Moishe's during the move, consider these expert tips:
Plan Ahead: As soon as you know your moving date, reserve your storage unit with Moishe's to ensure availability that fits your timeline perfectly.
Pack Smart: Take the time to organize your belongings efficiently in the storage unit. Utilize shelves and racks to optimize space and make items easily accessible.
Label Boxes: As you pack, be sure to label each box with its contents. This simple step will save you a lot of time and effort when you need to find specific items later.
Opt for Climate-Controlled Units: If you're storing sensitive items like artwork, antiques, or musical instruments, consider renting a climate-controlled unit to protect them from temperature and humidity fluctuations.
Moishe's Team of Experts is Ready to Help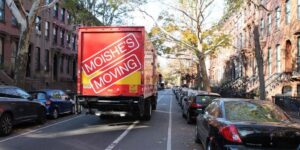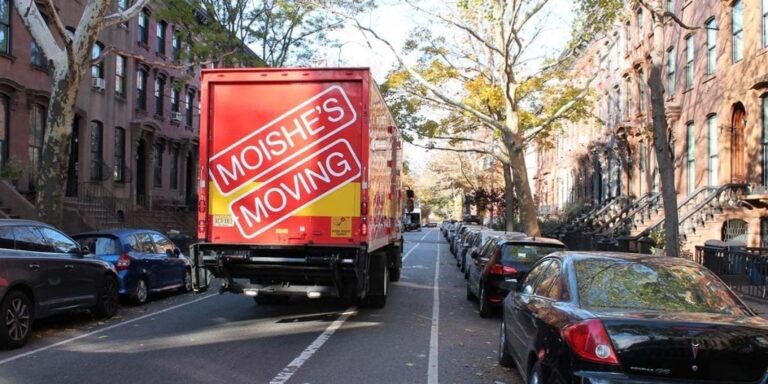 Moving can be a rollercoaster of emotions, but with Moishe's Self Storage as your partner, the ride becomes a smooth and enjoyable journey. From providing flexible storage solutions to convenient moving resources and top-tier security, Moishe's goes above and beyond to ensure your move in Queens, NY, is a resounding success. Their dedication makes them the best self storage facility in Queens, NY. Contact them online or call (800) 536-6564, and let the experts help you make your move a memorable one – for all the right reasons!