Storage for Event Planning
As an event planner, you juggle countless tasks. From arranging venues to coordinating vendors and curating experiences, you're always on the go. Amid this hustle and bustle, one thing that often gets overlooked is storage. Adequate and reliable storage is a pivotal yet underappreciated component of successful event planning. Let's delve deeper into why you should consider a dedicated storage solution like Moishe's Self Storage in Queens, NY, for your event planning business.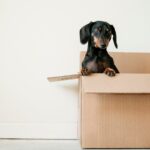 1. Convenience and Organization
Event planning involves a wide array of materials and props — from tables and chairs to decorative items, lighting, audio-visual equipment, and promotional materials. Storing these in your office, home, or even at the venue can lead to clutter and disorganization.
A dedicated storage unit allows you to keep all of your event-related items in one secure place. It provides ample space to sort and categorize materials for easy retrieval when you need them. This level of organization saves you time and stress when preparing for events.
2. Space Efficiency
A well-organized, central storage unit enhances your spatial efficiency. By removing seldom-used items from your primary workspace and storing them offsite, you free up space for the tasks that matter. This can make your office environment more productive and enjoyable to work in.
Moreover, as your business expands, your inventory of supplies is likely to grow as well. A scalable storage solution like Moishe's Self Storage can adapt to your changing needs, allowing you to upgrade or downgrade your storage space as necessary.
3. Cost-Effectiveness
Investing in high-quality, reusable event supplies can save you money in the long run. However, these items need to be stored somewhere when not in use. Renting a larger office space just to store these items can be prohibitively expensive, especially in a city like New York.
Self-storage units offer a cost-effective alternative. For a fraction of the cost of extra office space, you can rent a storage unit that meets your needs. This allows you to invest more of your budget into growing your business and creating memorable events.
4. Protection of Assets
Event planning materials can be delicate and expensive. They need to be stored in a way that protects them from damage. A climate-controlled storage unit provides a stable environment that helps preserve the quality of your items.
Additionally, a secure storage unit protects your assets from theft or vandalism. Moishe's Self Storage offers round-the-clock security measures to ensure the safety of your valuable items.
5. Preparation for Unexpected Circumstances
In the event planning industry, being prepared for unexpected circumstances is crucial. Whether it's a last-minute venue change, a surprise weather event, or a sudden increase in guest numbers, having extra supplies on hand can be a lifesaver.
By storing extra materials in a storage unit, you ensure that you're always ready to handle unexpected situations. This can be the difference between a successful event and a disaster.
Why Choose Moishe's Self Storage in Queens, NY?
When it comes to event planning, every detail matters, and storage is no exception. Choosing a reliable storage provider is an important decision that can impact the success of your events.
At Moishe's Self Storage, we offer secure, climate-controlled storage units in a variety of sizes, perfect for storing all of your event planning materials. Our facilities in Queens, NY, provide easy access, ensuring you can get to your items whenever you need them.
In addition, our experienced and professional team is always ready to assist you with any storage-related needs or concerns. We understand the unique demands of the event planning industry, and we're here to provide a storage solution that meets and exceeds those demands.
In the fast-paced world of event planning, let Moishe's Self Storage handle your storage needs so you can focus on creating unforgettable events. Contact us today to find out more about our services and how we can help streamline your event planning process.