Storage Pick Up NYC
In the bustling and ever-vibrant city of New York, moving, storage, and transport can be a complicated and anxiety-inducing process. From towering apartments to the intricate layout of the streets, New York presents unique challenges. That's where Moishe's Self Storage comes into play, offering a wide variety of services to make the New York storage pick-up process a breeze.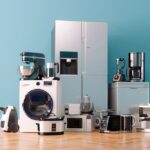 Exceptional Services
Moishe's Self Storage is not just another storage company. It offers comprehensive storage unit packages that include pick-up and transportation to various locations throughout New York City and surrounding areas. The professional NYC movers are trained to handle all your belongings with the utmost care, ensuring a seamless transfer from your home to the storage facility.
Free Pick Up
The cherry on the cake is the free pick-up service offered by Moishe's Self Storage to select NYC neighborhoods, including those near Manhattan, Queens, Brooklyn, and the Bronx. Available for customers who rent a 5 X 10-foot storage unit with a minimum commitment of three months, this service helps you save money in a city already known for its high cost of living.
A Trusted Name: Moishe's Self Storage
Three Decades of Expertise
With over thirty years of experience, Moishe's Self Storage has become synonymous with convenience and affordability in NYC's storage industry. Navigating through the city's crazy traffic, narrow alleys, and limited parking spaces has become second nature to their team of professionals.
Customized Solutions
Moishe's Self Storage has crafted its services to address the specific needs of individuals, families, students, and businesses. From unique moving trucks designed to fit into the city's tight spaces to specialized training for movers, every aspect has been thought through.
Storing Valuables
Whether you're looking to store wine, art, furniture, or any other valuable items, Moishe's Self Storage has an array of storage unit sizes to meet various needs. Their Manhattan/The Bronx and Queens/Brooklyn Storage Facilities are located for your convenience.
Moishe's Self Storage; Storage Pick Up NYC
Why Choose Moishe's?
Affordable and Hassle-Free
In a city notorious for being expensive, Moishe's Self Storage stands out by providing budget-friendly solutions without compromising quality. They take the headache out of moving and storage in New York.
Excellence and Integrity
Their commitment to excellence is evident in every service they provide. From the first contact to the last item stored, Moishe's ensures a smooth, transparent, and enjoyable experience.
Special Offers and Reservations
Moishe's always has something special to offer, whether it's their free pick-up service or various seasonal discounts. Clients can easily reserve rooms, view specials, or contact them through their user-friendly website.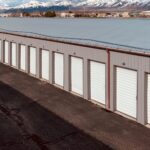 Moishe's Self Storage isn't just a storage company; it's a partner in your journey through the unique and thrilling landscape of New York City living. With tailor-made solutions and an unwavering commitment to quality, they have set a benchmark in the industry. Contact Moishe's Self Storage today to explore the best storage solutions in the city, and make your next move a delightful experience. With Moishe's, you're not just storing items; you're embracing a lifestyle of convenience, elegance, and peace of mind in the Big Apple.