Storing your furniture like a pro
Living in New York City, we know how hard it can be to fit everything in your little apartment. If you're moving items like a bed frame, a table, chairs, a desk, and a sofa into the city, or away from it, Moishe's Self Storage can help you move your furnishings!
---
Research your storing options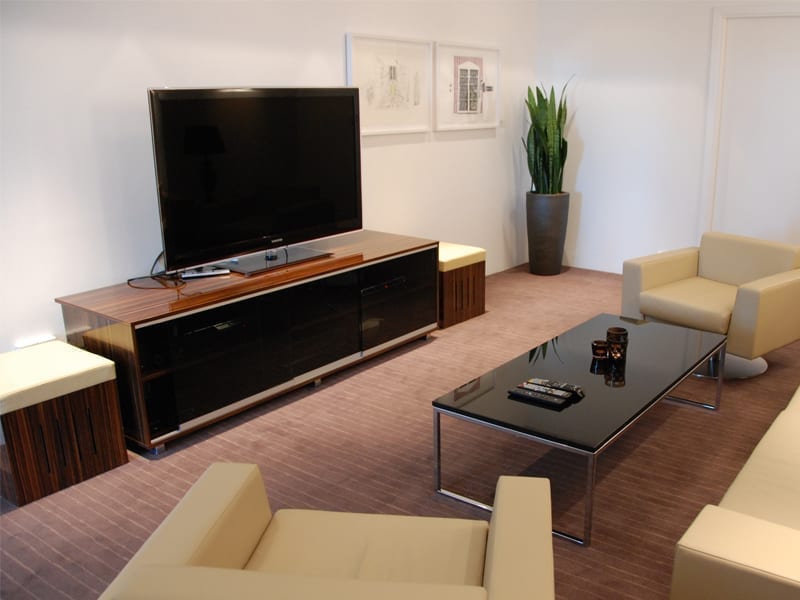 Before you start preparing your items for moving, take a moment to research what size you need, how much it may cost, and whether or not you need a climate-controlled unit.
Size of the unit you need
As you take inventory for your items, you'll have a rough idea of the unit size you need. If you only have a mattress, then a 5X5 room is what you may need. If, however, you are needing space for a mattress, dresser, shelf, lamp, rug, and futon, you may need a room that's 6X10. Each need is different. To better understand the size you need, check out this room size calculator.
Cost of a unit
With the need for added space, there's an added cost. If your items can fit in each other, then you'll save space. If they're bulky items like a dresser or a mattress that cannot fit in something else, then you'll need to be strategic in the size of the unit you're selecting. We make sure we're the best price in New York City. Take a look at the prices of other units in the area.
Do you need a climate-controlled unit?
Some furniture pieces need a little love and care when storing. If your items are softwood or antiques, consider a climate-controlled unit. Dust and moisture can hurt your items, so if they're valuable to you, consider a unit in which the temperature can be regulated.
---
Types of furniture you may need to store
There can be a slew of stuff you need to store. Below is a list of items you may need to store in the time of your move.
Bedroom items
A bed, boxspring, and bedframe are some of the most popular items needing storing. Whether it's a twin or a California King, we have the space to store it.
Maybe you have a dresser, chest, mirror, or closet things to put away for a while. If this all you're planning to stow away, you can choose a smaller size unit.
Livingroom items
Moving to the livingroom, items like a couch, sofa, recliner, futon, or rocking chairs are seats that may need storing. Maybe you have lights, lamps, or paintings that can be put away. Whatever livingroom items you have, we can hold it.
Kitchen items
The kitchen tends to have bulkier things that need to be put away. A table and chairs, wine rack, or butcher table are a few to note.
You may have appliances such as a refrigerator, washer, dryer, microwave, or dishwasher that needs stowing.
---
How to prepare your items for long-term storage
Some furniture items need special preparation and care when putting away for a while. Consider doing the following before storing for a long period of time:
Clean well before putting away
Use a tarp or plastic cover to protect your belongings
Everything apart and secure loose pieces to the larger furniture piece (like screws)
No food should be left in or on the furniture pieces
Raise off the ground so it doesn't have contact with the ground
Don't cram into space so items don't break or warp
Some items need special care. Here's what each item needs:
Fabric
Use fabric cleaner and a towel or soft brush to prepare couches or sofas for storage. Make sure it's completely dry for wrapping it, otherwise, mold may grow,
Wood furniture
Hard wood items like oak, maple, mahogany, teak, walnut, cherry and birch just need to be cleaned with a light soap and water solution.
Softer wood items like cedar, spruce, pine, and redwood should be stored in a climate-controlled unit because this wood could warp or become damaged over time.
Faux wood or particleboard-base items (like from IKEA) so not need proper care other than a light cleaning and raised off the floor.
Glass
Glass is relatively easy to store. The only thing you need to do is wrap it in protective storage containers. Bubblewrap, newspaper, or a soft cloth with do just fine.
Plastic
Plastic doesn't need much care other than cleaning.
Metal
Metal such as aluminum or steel is easy to store as well. Most outdoor or patio furniture falls into this category. If fabric is on the metal, just make sure that it's clean and ready to be stored.
Appliances
If you're storing appliances make sure there are no water or coolant leaks and pieces are cooled before stowing away. Let refrigerators and freezers completely defrost so no moisture remains.
Artwork
If you are storing artwork for long periods of time, make sure you properly prepare them for storage.
Fine wine
Wine needs proper care: adequate humidity, proper temperature, darkness, and no vibration. If you plan to store your valuable wine collection, we can help!
---
Contact Moishe's Self Storage if you're looking for cheap storage units in New York City to hold wine, art, or other things. Our Manhattan/The Bronx and Queens/Brooklyn Storage Facilities are conveniently located near you. We offer over 20 different storage unit sizes, available to individuals, students, and businesses. Reserve your room, view specials, or contact us.