Tips For Optimizing Your Business Storage

Optimizing Your Business Storage in Rental Units
Self-storage units are used by some companies to keep their stock and supplies out of the way, which is especially helpful in densely populated places like New York. It's a low-cost and useful option that can make a difference in the comfort level of a busy office or store. To help manage inventory and supplies in self-storage, Moishe's Self Storage offers these tips for storing your business items:
Make a Record of Your Items in Storage for Easy Access
Making a list of everything you intend to store can help you keep track of your inventory and ensure that nothing gets lost along the way. Organize your products into categories that make sense for your company. Keep a copy of the inventory at the office and another in the storage facility. Every time you add or remove something from the storage unit, you should update the inventory.
Consider a Climate Controlled Rental Unit
Depending on the items you're storing, you may need to keep them in a temperature- or humidity-controlled room. We recommend climate-controlled storage for fragile objects including important documents, artwork, and moisture sensitive items like computers, phones and printers.  Moishe's Self Storage has a wide range of unit sizes available, and will even build you a custom unit to store your belongings. The climate-controlled storage units we offer are ideal for preserving the quality of your business' important items and equipment.  You can rest easy knowing that your company's stock is safe thanks to state-of-the-art security measures such as motion detectors, closed-circuit monitors, and fire suppression equipment. You can store your business equipment with us in Queens or the Bronx, both of which are easily accessible.
Calculate the Size of the Rental Unit Needed
Depending on what type of equipment you are storing, you will need to decide if you need a smaller unit or a larger unit. You need to ensure that you have room to enter the unit to move items around for easy removal or adding more items. For an accurate assessment, Moishe's Self Storage makes it easier for you by providing our room size calculator. Simply click the link, choose the office option and enter in the equipment you need to store. We make it easy for you by recommending the right size unit for your business storage.
Pack Your Items Properly 
Take care with your packing techniques. Locate suitable containers for each set of belongings, taking into account the frequency with which you may need to access the contents inside. In the event that you need to access the contents of a box on a weekly basis, for instance, you may choose to use a file box with a convenient opening mechanism. Pay attention to the order of your boxes. Place items you use less frequently toward the back of the storage unit and those you use more regularly near the front. You can skip the musical boxes and simply use this to help with retrieval. Also consider wrapping your equipment like computers, monitors and printers with shrink wrap for an added layer of security and protection. Moishe's Self Storage makes it easy for you to purchase these supplies while on site.
Create a Map for Your Rental Unit
Whether you plan to use your rental unit for short term or long term  in the Bronx or Manhattan areas,  it's important to know what items are in the unit. We recommend that while you are loading your boxes and items into your storage unit, you create a map that shows you what items are located. You can be as descriptive as you like. Some renters make an extremely detailed map with what is included in each box while others just mark the box as simple as "reception area" or "papers, pen,etc". One you have created your map, place it on the inside wall of the unit for easy reference to recall quickly where the item is located. It is also a good practice to make a copy or two of the map and keep it at your office location or home in case the map were to get ripped or subject to moisture damage.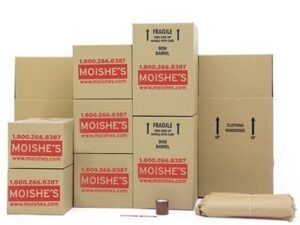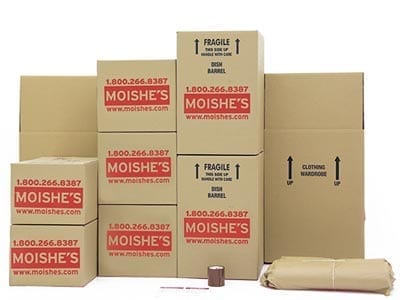 Why Choose Moishe's Self Storage?
Moishe's Self Storage has been an industry leader in superior moving and storage services for over thirty years. Founded in New York City in the early 1980s, we understand the needs of true New Yorkers. From free pickup services in five NYC boroughs, to specially-designed trucks that can easily maneuver through city streets, we've tailored our services to meet our clients' unique needs. We offer affordable,  safe and secure small or large spacious units to fit your needs.  Don't settle for anything less than the best. Trust Moishe's with your personal or business storage needs. Click here to reserve your unit, view our specials or contact us .