24/7 Access Storage Units
24/7 Access Storage Units in Long Island, NY: The Ultimate Solution for Your Storage Needs
In the hustle and bustle of today's fast-paced world, flexibility and convenience are paramount, especially when it comes to storage solutions. For individuals and businesses alike, having access to stored belongings whenever needed, day or night, is a game-changer. This is where 24/7 access storage units come in, revolutionizing self-storage by offering unprecedented access flexibility. In this article, we will delve into the advantages of 24/7 access storage units, particularly focusing on options available in Long Island, NY, such as Moishe's Self Storage.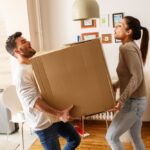 Understanding 24/7 Access Storage Units
Unlike traditional storage units that restrict access to specific hours or days, 24/7 access storage units allow customers to access their stored items anytime—be it day or night. This increased flexibility is an attractive feature for many, catering to their unique schedules and unpredictable storage needs.
The Value of Flexibility
In our unpredictable world, flexibility is a priceless commodity. Whether you're an early bird or a night owl, 24/7 access storage units accommodate all schedules, providing the freedom to move items in and out at any time. This unrestricted access can prove vital during unplanned situations, such as sudden relocations or last-minute decluttering.
Business Advantage
For business owners, particularly those with non-traditional working hours or needing frequent access to stored inventory, equipment, or files, 24/7 access storage units can be a boon. They provide the freedom to operate beyond the typical 9 to 5 constraints, aligning with the dynamic nature of modern businesses.
Emergency Preparedness
Life's unpredictable nature can sometimes bring forth emergencies that require immediate access to stored items. In such scenarios, 24/7 access storage units shine, allowing customers to access their belongings whenever necessary. This unrestricted access ensures you're prepared for anything, anytime.
Ensuring Security Round the Clock
Despite offering constant access, 24/7 storage facilities do not compromise on security. High-end facilities like Moishe's Self Storage employ robust security measures including CCTV monitoring, secure gated access, and well-lit surroundings to ensure your belongings are safe at all times.
24/7 Access Storage Units: A Necessity in Long Island, NY
Long Island, with its thriving residential and business landscape, presents a perfect setting for 24/7 access storage units. The area's residents, who range from busy professionals and families to numerous businesses, can greatly benefit from the convenience and flexibility these units provide.
Moishe's Self Storage: Your Go-To 24/7 Access Storage Facility
For Long Islanders seeking reliable 24/7 access storage units, Moishe's Self Storage stands as an exemplary option. Known for its blend of customer-friendly policies, robust security measures, and competitive pricing, Moishe's offers top-notch services that cater to a wide variety of storage needs.
Balancing Cost and Convenience
While it's true that 24/7 access storage units may come at a slightly higher price point than their restricted-access counterparts, the convenience, and flexibility they offer present undeniable value. The ability to access your belongings at your whim can make the extra cost well worth it. Companies like Moishe's Self Storage understand this and offer affordable rates for their 24/7 access storage units, making them an ideal choice for budget-conscious consumers.
Choosing Your 24/7 Access Storage Unit
Before selecting a 24/7 access storage unit, consider factors like location, unit size, pricing, and customer reviews. A conveniently located facility like Moishe's Self Storage, which offers a variety of unit sizes at competitive prices and boasts rave customer reviews, ticks all the boxes.
24/7 access storage units are an excellent solution for those seeking flexible, convenient, and secure storage options. Whether you're a resident of Long Island, NY, or a business owner with unique storage needs, consider contacting Moishe's Self Storage to explore their 24/7 access units. Their combination of round-the-clock access, robust security, and exceptional customer service makes them a frontrunner in providing top-quality, convenient, and flexible storage solutions.