Affordable Storage Queens, NY
Affordable Storage Queens, NY: Moishe's Self Storage is Leading the Way
Living in the vibrant city of New York comes with its own set of challenges, and one of the most pressing is undoubtedly the need for additional space. Whether you're a business owner grappling with excess inventory or a resident looking to declutter your home, finding affordable storage solutions in Queens, NY is essential. Let's delve into the advantages of opting for affordable storage in the city that never sleeps and shed light on the exceptional benefits of choosing Moishe's Self Storage as your go-to solution.
Make Your Life Easier with Affordable Storage in NYC:
Space Optimization: If there's one thing all New Yorkers can agree on, it's that space is a prized possession. Affordable self storage facilities offer a practical solution for making the most of your living or working area. By securely storing items that you don't frequently use, you can create a more organized and clutter-free environment, making your space feel more comfortable and inviting.
Flexibility in Transition: Life in NYC is dynamic and fast-paced, with changes and transitions being the norm. Affordable storage provides you with the flexibility to adapt to these changes seamlessly. Whether you're relocating to a new neighborhood, renovating your home, or temporarily moving abroad, having a reliable storage solution allows you to navigate these transitions without the stress of managing all your belongings at once.
Cost-Effectiveness: In a city where real estate prices are sky-high, renting additional space can be an expensive affair. Opting for affordable storage is a cost-effective alternative that can save you a significant amount of money. Moishe's Self Storage understands the financial constraints faced by New Yorkers and offers competitive rates without compromising on the quality of service.
Moishe's Self Storage: Your Trusted Storage Partner in Queens, NY
Top-Notch Security: When it comes to storing your valuable possessions, security is paramount. At Moishe's, we share your concern for the safety of your belongings. Our storage facilities are equipped with state-of-the-art security measures, including 24/7 video surveillance, patrolling guards, and motion-activated alarms. With the most secure storage facilities in Queens, NY, you can have peace of mind knowing that your items are safe and protected at all times.
Access Anytime, 24/7: New York is known as the city that never sleeps, and we understand that you may need access to your belongings at any time of the day. Moishe's Self Storage offers 24-hour storage access, providing you with the freedom to retrieve or store items whenever it suits your schedule best. Say goodbye to restrictive access hours and embrace the convenience of round-the-clock availability.
Varied Storage Unit Sizes: At Moishe's, we acknowledge that storage needs can vary significantly from one customer to another. Whether you need to store a few boxes of personal items or large furniture from your business, our storage facilities offer a wide range of unit sizes to accommodate your unique requirements. Our expert staff is always ready to assist you in choosing the perfect unit size that maximizes your space while minimizing costs.
A Team of Professional Movers: Moving your belongings into storage can be a daunting task, but with Moishe's, you don't have to do it alone. We take pride in providing top-notch customer service, which includes the assistance of our team of professional movers. Our experienced movers are well-equipped to handle the packing, transportation, and organization of your items, making the entire process efficient and stress-free for you.
Regular Specials: At Moishe's Self Storage, we value our customers and believe in offering even more affordable rates. Keep an eye on our website or give us a call to learn about our regular specials and promotions. We are committed to making storage accessible to everyone without compromising on quality and security.
Convenience and Security for You and Your Belongings: Choose Moishe's Self Storage Today!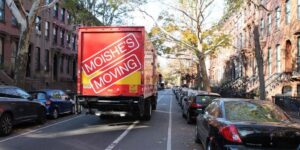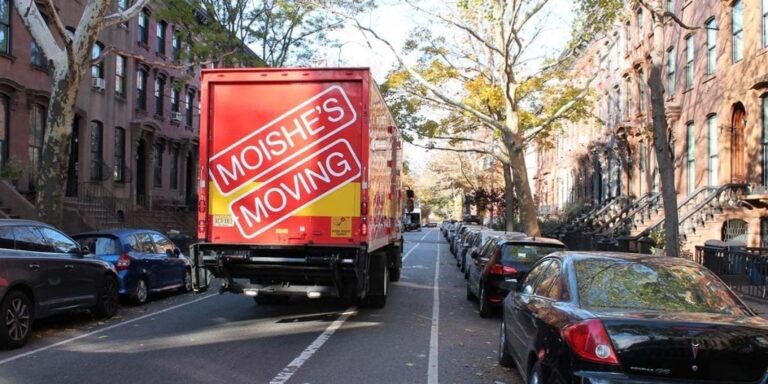 Affordable storage in NYC is an indispensable asset for New Yorkers seeking to optimize their living or working spaces and declutter their homes or businesses. Moishe's Self Storage stands out as a reliable and secure option for all your storage needs. With top-notch security, 24-hour access, varied unit sizes, professional movers, and regular specials, Moishe's ensures a seamless storage experience for you.
Don't let space constraints hinder your lifestyle – take advantage of the convenience and reliability of Moishe's Self Storage. Contact us online or call (800) 536-6564 to go over our storage options and scope out our latest promotions. Trust Moishe's to be your go-to storage partner in the city that never sleeps, and learn how affordable storage solutions can provide a more organized and stress-free life in NYC.