Affordable Storage Units Near Me
Affordable Storage Units Near Me: Moishe's Self Storage in NYC is the Best in the Business
For New Yorkers searching for "affordable storage units near me" finding a cheap storage solution in the middle of New York City, when space is at a premium, can feel like an impossible search. Do not worry, though, because Moishe's Self Storage is here to assist you in reclaiming your space without causing undue financial strain. Moishe's is the best New York City storage provider, with a variety of climate-controlled units at competitive prices, business storage solutions, and friendly, helpful staff.
The Importance of Affordability in New York City
Let's face it, maintaining a New York City lifestyle may be difficult on the wallet. Due to the high expense of living, every available inch of floor space should be maximized. Moishe's Self Storage really comes into its own in this respect. Knowing the value of a dollar, we aim to provide high-quality storage units for New Yorkers at a price that won't break the bank.
Affordable storage units near you aren't just a luxury; they're a necessity. Whether you're downsizing your living space, decluttering your home, or need extra storage for your business, finding budget-friendly options can significantly impact your financial well-being in this vibrant city.
Decades of Dependability in the Heart of NYC
In the ever-evolving landscape of New York City, where businesses come and go, Moishe's Self Storage stands as a testament to dependability and longevity. For decades, we have been a trusted presence in the heart of the Big Apple, serving the diverse needs of our vibrant community. Our enduring legacy in the city speaks volumes about our unwavering commitment to providing dependable storage in NYC that has stood the test of time.
Moishe's Self Storage isn't just a storage provider; we're a New York institution. Over the years, we have witnessed the city's transformations, weathered its storms, and celebrated its successes alongside our valued customers. Our deep roots in the city reflect the trust and reliability that our customers have come to associate with Moishe's.
When you choose Moishe's Self Storage, you're not just selecting a storage facility; you're partnering with a team that has a proven track record of dependability. Our decades of experience have honed our expertise and refined our services to meet the ever-changing needs of New Yorkers. Whether you're a lifelong resident or a newcomer to the city, Moishe's history of reliability ensures that your storage experience will be as dependable as the city itself. Moishe's is not just here for today; we're here for generations to come, continuing to provide New York City with the dependable storage solutions it deserves.
Moishe's Self Storage: Your Affordable Storage Solution
At Moishe's, we take affordability seriously. For those trying to find "affordable storage units near me" our mission is to offer top-notch storage options that won't break the bank. Here's why choosing Moishe's Self Storage is a smart and budget-friendly decision:
A Vast Array of Affordable Storage Units: Moishe's offers a wide variety of storage unit sizes to accommodate your needs. From small lockers to spacious units, you'll find the perfect fit for your belongings. Our competitive pricing ensures you get the storage you need without overspending.
Climate-Controlled Storage Units: New York City's weather can be unpredictable, with hot summers and freezing winters. Our climate-controlled storage units protect your valuable items from extreme temperatures and humidity. Whether you're storing sensitive belongings, musical equipment, or antique furniture, you can trust Moishe's to keep them in pristine condition.
Business Storage Units: Running a business in the city that never sleeps often means dealing with limited office space. Moishe's business storage solutions provide a cost-effective way to store excess inventory, office equipment, and important documents. Our secure units are perfect for retailers, e-commerce businesses, and professionals who need extra space.
Exceptional Customer Service: At Moishe's, we believe that affordability should never come at the expense of quality service. Our friendly and knowledgeable staff is always ready to assist you. We're here to answer your questions, help you choose the right storage unit, and ensure a seamless experience from start to finish.
A Team of Professional Movers in NYC: Moving can be a daunting task, but with Moishe's professional movers in NYC by your side, the process becomes hassle-free. Our experienced team knows the ins and outs of New York City, ensuring that your belongings are transported safely and efficiently.When it comes to affordability, Moishe's Self Storage doesn't cut corners. We're dedicated to offering competitive rates without compromising on the quality and security of your stored items. Our commitment to affordability isn't just a promise; it's a guarantee that you'll find the best storage deals in NYC right here.
Find the Perfect Storage Solution Today
In a city where every square foot counts, finding affordable storage units near you is a game-changer. Moishe's Self Storage understands the financial challenges of living and doing business in New York City. We're here to provide you with affordable storage solutions that cater to your unique needs.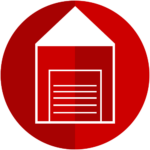 From our climate-controlled storage units and business storage solutions to our exceptional customer service and professional movers, Moishe's offers a comprehensive storage experience that prioritizes affordability without sacrificing quality. When you choose Moishe's, you're choosing a partner dedicated to helping you make the most of your space and your budget in the city that never sleeps. For those searching for "affordable storage units near me" contact us online today or call (800)536-6564 to find the perfect storage unit for you.
Don't let storage costs hold you back. Experience the difference of affordable storage with Moishe's Self Storage today and reclaim your space in the heart of New York City.