Cheap Storage Units
Moishe's Self Storage Offers Cheap Storage Units That Don't Sacrifice on Quality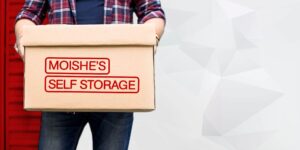 Are you on the hunt for a storage unit in New York City, but concerned about your budget? You're not alone! Many people assume that affordable storage units in NYC must come at the expense of quality. However, the opposite is true.
Let's delve into the common misconceptions surrounding cheap storage units and showcase Moishe's Self Storage. They are a perfect example of affordable yet high-quality storage units in the city. We will also provide a comprehensive guide on optimizing your storage unit space to maximize savings.
Common Misconceptions About Cheap Storage Units
Let's address the prevailing misconception head-on: the belief that affordable storage units are always low-quality. Many people worry that opting for a budget-friendly storage option means sacrificing essential factors like security, cleanliness, and quality of service. Moishe's Self Storage in New York City proves that this is not always the case.
It is important to understand that not all affordable storage units are created equal. Instead of settling for less, you can choose quality without breaking the bank. The key lies in finding the right provider that offers both affordability and reliability.
Moishe's Commitment to Quality, Security, and Customer Service
Enter Moishe's Self Storage – your trusted partner for affordable, top-tier storage units in the heart of New York City. At Moishe's, we refuse to compromise on quality, security, or customer service.
Top-Notch Security: Moishe's Self Storage boasts state-of-the-art security features to ensure your peace of mind. Our secure storage units are equipped with 24/7 surveillance systems, motion-detectors, and fire suppression systems. We protect your valuable possessions night and day.
Clean and Well-Maintained Units: We understand that cleanliness is important when it comes to storage. We carefully maintain and design our units to preserve the condition of your items. We also offer climate controlled storage units. We take pride in offering storage spaces that are clean, safe, and conducive to long-term use.
Customer Service That Exceeds Expectations: Our dedicated team of professionals is always ready to assist you with your storage needs. We go out of our way to assist you.
We are available to answer any questions you may have. We also provide access to your unit outside of regular hours. Our commitment to exceptional customer service sets us apart from the rest.
Tips for Optimizing Your Storage Unit Space to Save Money
Now, let's shift our focus to increasing your savings by maximizing your storage space. By making the most out of your storage unit, you can get more for your money. Here are some practical tips to help you make the most of your storage space:
Utilize Stackable Boxes and Containers: Invest in stackable containers and boxes. These space-saving solutions make the most of your vertical storage space while keeping your items organized and accessible.
Disassemble Furniture: If your furniture can be disassembled, take it apart before storing it. This simple step frees up significant space and simplifies the arrangement of your unit.
Invest in Shelving: Shelving units are invaluable for organizing your storage space. They create additional storage levels, making it easier to locate and access your items.
Implement Clear Labeling: Label every box and container clearly. This straightforward practice prevents unnecessary searching and ensures you can quickly locate what you need.
Create an Access Aisle: When arranging your storage unit, leave a narrow aisle down the center. This allows you to access items at the back without the need to rearrange everything.
Vacuum-Seal Clothing: For clothing storage, vacuum-seal bags can be a game-changer. These bags reduce the volume of clothing, freeing up valuable space within your unit.
Choose the Right Size Unit: Choose a storage unit size that matches your needs. Opting for a smaller unit that fits your belongings snugly can result in substantial cost savings.
Moishe's Team of Professional Movers: Your Space Optimization Experts
At Moishe's Self Storage, we're committed to making your storage experience hassle-free and efficient. Our team of professional movers is here to ensure just that.
Our experienced movers are experts in space optimization. They not only transport your belongings to your storage unit but also set up your unit to maximize its space effectively.
They will strategically stack and organize your items, ensuring they use every square inch of your storage unit efficiently. Moishe's movers can assist you in saving space, money, and creating a clutter-free environment. They offer storage solutions for household items, business inventory, and valuables.
Reach Out Online Today and Find Your Perfect Storage Unit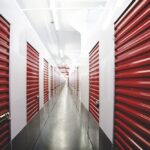 Finding cheap storage units in NYC doesn't mean you have to compromise on quality. Moishe's Self Storage provides top-notch customer care and affordable storage options. By following our practical tips for optimizing your storage unit space, you can further enhance your savings.
Get in touch with Moishe's Self Storage today to secure your budget-friendly, high-quality storage unit in New York City. Your belongings deserve the best, and Moishe's is here to provide that. Contact Moishe's Self Storage in NYC to find the perfect storage unit today.