Commercial Storage Units
Achieving Success: Why Moishe's Commercial Storage Units Are Ideal for New York Businesses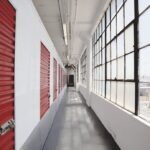 Businesses often find themselves in need of extra room to store their valuable assets in a city as tightly packed as New York. That's where Moishe's Self Storage comes in as a reliable storage provider. For decades, Moishe's has offered affordable, accessible, and convenient commercial storage units for New York businesses. This makes them the go-to solution for companies of all sizes. Let's explore why Moishe's commercial storage units are the perfect choice for New York businesses.
Tailored for Businesses' Needs
Moishe's Self Storage understands that businesses come in all shapes and sizes, each with its unique storage requirements. They have many different sizes of commercial storage unit sizes for businesses in New York to choose from. Whether you run a small boutique store or manage a large corporation, Moishe's has the perfect storage solution for you.
Their team of experts will listen to your needs. They will also help you choose the right storage unit size and plan that fits your budget. They understand your valuable business assets and promise that you'll only pay for the space you need. With Moishe's, you'll never have to worry about wasting resources on oversized storage units.
Easy Accessibility
Moreover, Moishe's commercial storage units are designed for accessibility and ease of use. They provide convenient ground-level access, making it simple to load and unload your business items efficiently. This user-friendly approach ensures that you can quickly retrieve your inventory, office equipment, or important documents whenever you need them, minimizing downtime and optimizing your business operations.
Moishe's Self Storage goes above and beyond to tailor their services to meet the specific needs of New York businesses, making them the trusted choice for storage solutions in the city.
Climate Controlled Comfort
New York City is known for its extreme weather conditions, with scorching summers and freezing winters. For businesses, these weather fluctuations can pose a significant risk to sensitive inventory, electronics, and documents. Many of Moishe's commercial storage units are equipped with advanced climate control technology, maintaining a stable and controlled environment throughout the year.
This means that your valuable business assets are shielded from temperature extremes, humidity, and other environmental factors that could cause damage or deterioration. With Moishe's climate controlled self storage units, you can have peace of mind knowing that your items are preserved in optimal conditions, ensuring their longevity and integrity.
Unwavering Security
Security is paramount when it comes to commercial storage units, especially in a bustling city like New York. Moishe's Self Storage takes security seriously, going the extra mile to safeguard your business belongings. Their facilities are equipped with cutting-edge security measures, including 24/7 video surveillance, state-of-the-art alarm systems, and regular security sweeps.
This comprehensive security infrastructure monitors and protects every corner of the storage facility around the clock. We always watch your business assets to protect against unauthorized access, theft, or vandalism.
Professional Movers at Your Service
Moving your business items into storage can be a daunting task. Moishe's makes it easy with their team of professional movers in NYC. They have years of experience in handling delicate and valuable items, ensuring a smooth transition from your office to the storage unit.
Friendly and Knowledgeable Customer Service
Navigating the world of storage units can be confusing, especially for businesses. Moishe's customer service team is here to help. They are friendly, knowledgeable, and ready to answer any questions you may have. Whether it's choosing the right unit size or understanding the terms of your contract, Moishe's team will guide you every step of the way.
Cost-Effective Solutions
Running a business in New York can be expensive, but Moishe's commercial storage units are an affordable self storage solution. They offer competitive pricing without sacrificing the quality and security your business needs. With flexible lease options, you can find a plan that fits your budget.
Moishe's Offers Room to Grow – Get Started Today!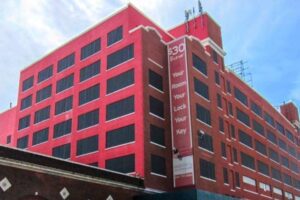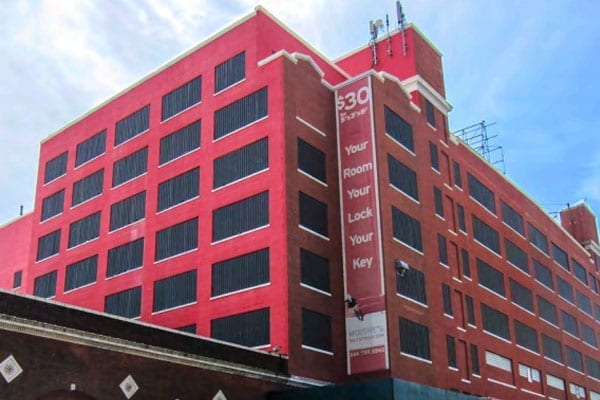 As your business expands, your storage needs may change. Moishe's understands this and offers flexibility in unit sizes and lease terms. Whether you need more space or want to downsize, Moishe's can accommodate your evolving storage requirements.
Moishe's Self Storage is the ultimate partner for New York businesses in need of commercial storage solutions. Their climate controlled units, top-notch security, and unwavering commitment to customer service make them the go-to choice for businesses of all sizes.
With Moishe's, you're not just getting a storage unit; you're getting a trusted partner in your business's success. Say goodbye to storage headaches and hello to the convenience, security, and affordability that Moishe's Self Storage offers. Contact Moishe's online today and unlock the potential for your business's growth and prosperity.