Deals On Storage Units Near Me
Unlock the Ultimate Storage Unit Deals in NYC: Moishe's Self Storage, Your Affordable and High-Quality Choice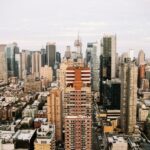 Hey there, fellow New Yorkers! Are you running out of space in your tiny apartment? Or perhaps you're downsizing and need a temporary home for your belongings? If you're on the hunt for the best deals on storage units near you, look no further, because we've got the inside scoop on Moishe's Self Storage, the top choice for affordable, high-quality storage solutions in the city that never sleeps.
1. Moishe's Special Offers: Get 50% Off for 3 Months
Let's face it, living in New York City can be expensive, but finding extra storage space shouldn't cost you an arm and a leg. Moishe's Self Storage offers an incredible deal to help you save on your storage needs. Just walk into any of their facilities, mention this ad, and you'll get a whopping 50% off your rent for the first three months! This fantastic offer applies to units up to 5×10 and can't be combined with their free pickup services. But still, who can resist a deal like that?
2. Spread the Word: Refer a Friend and Save Big at Moishe's Self Storage
Good news travels fast, especially when it comes to saving money. If you have a friend, coworker, or family member in need of some extra storage space, refer them to Moishe's Self Storage, and you'll both benefit! They'll thank you for the recommendation, and you'll receive a $50 credit toward your account. Just remember that the referral must be made before your friend rents their storage unit. It's a win-win situation for everyone!
3. Free Pickup for NYC Residents: A Hassle-Free Moving Experience
We all know that moving can be a real pain, but Moishe's Self Storage is here to make it easier for you. If you live in any of the 5 boroughs and plan to rent a storage unit for a minimum of three months, they offer free pickup services. With their 5′ x 5′ x 8′ and 5′ x 7′ x 8′ rooms, you'll get up to 3 hours of pickup time, while their 5′ x 10′ x 8′ rooms come with up to 4 hours of pickup time. This fantastic offer can't be combined with other deals, but it's still an amazing way to save on transportation costs and avoid the hassle of moving your belongings yourself.
4. Variety and Flexibility: Storage Units Tailored to Your Needs
Moishe's Self Storage understands that New Yorkers have diverse storage needs. Whether you're a student storing your dorm room items during summer break, a family in the process of relocating, or a small business owner looking for extra inventory space, Moishe's has a storage unit to fit your requirements. They offer a wide range of storage unit sizes, from small lockers for personal items to spacious rooms for larger possessions. Plus, their flexible rental terms make it easy for you to upgrade or downsize your unit as your storage needs change.
5. Climate-Controlled Units: Protect Your Belongings from the Elements
One of the many reasons why Moishe's Self Storage stands out among its competitors is the availability of climate-controlled units. These units maintain a consistent temperature and humidity level year-round, ensuring that your belongings are protected from extreme weather conditions, moisture, and potential damage. This feature is especially useful if you plan on storing valuable items such as artwork, electronics, or delicate fabrics. For more information, read 11 Items That Require Climate Controlled Storage.
6. Top-Notch Security: Peace of Mind with Moishe's Self Storage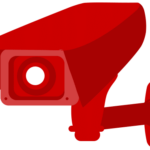 When it comes to storing your precious belongings, security is a top priority. Moishe's Self Storage takes the safety of your items seriously, providing 24/7 video surveillance, electronic access control, and on-site security personnel at their facilities. With these stringent security measures in place, you can rest assured that your possessions are in good hands.
7. Convenient Locations Across NYC: Moishe's Is Always Nearby
One of the reasons Moishe's Self Storage has become a favorite among New Yorkers is its conveniently located facilities across the city. With multiple storage units spread throughout the boroughs, Moishe's makes it easy for you to access your belongings whenever you need them, without having to travel far. Say goodbye to long commutes to far-flung storage facilities; Moishe's has you covered.
8. Customer-Focused Service: Moishe's Self Storage Puts You First
Moishe's Self Storage has built a reputation for providing exceptional customer service. Their friendly, knowledgeable staff is always on hand to answer any questions, address concerns, or help you find the perfect storage solution for your needs. Plus, with their online reservation system and convenient payment options, renting a storage unit in NYC  has never been easier.
9. Moving Supplies and More: Moishe's Self Storage Offers One-Stop Shopping
Need packing supplies or moving equipment for your big move? Moishe's Self Storage has got you covered. Their facilities offer a wide range of moving supplies, including boxes, packing tape, bubble wrap, and more. This means you can save time and effort by purchasing all the necessary moving essentials in one place.
10. Moishe's Self Storage: A Trusted Name in the Storage Industry
With over 30 years of experience in the storage business, Moishe's Self Storage has established itself as a trusted and reliable name in the industry. Their commitment to providing affordable, high-quality storage solutions, along with their dedication to customer satisfaction, has made them a top choice for New Yorkers in need of extra storage space.
Wrapping It Up: Why Moishe's Self Storage Is the Ultimate Choice for New Yorkers
When it comes to finding the best deals on New York storage units near you, Moishe's Self Storage is your go-to choice in New York City. With amazing specials, a wide variety of unit sizes, climate-controlled options, top-notch security, and convenient locations, Moishe's makes it easier than ever to find the perfect storage solution for your needs. So go ahead and take advantage of their unbeatable offers, and make room for the things that matter most to you. You'll be glad you chose Moishe's Self Storage!