10 tips in how to prepare your stuff for self storage
Utilizing self-storage, both short and long term, is an excellent way to keep belongings safe during a transition or to simply create more space in your home. Figuring out how to choose a storage unit, what items you'll be able to store, and how you'll keep those items safe are all questions that you'll want to have answered before packing your storage unit to the brim. Once you've got a handle on those questions, you should then make yourself aware of the best ways to prep and pack your items for storage. Here are 10 tips for preparing your items for storage:
---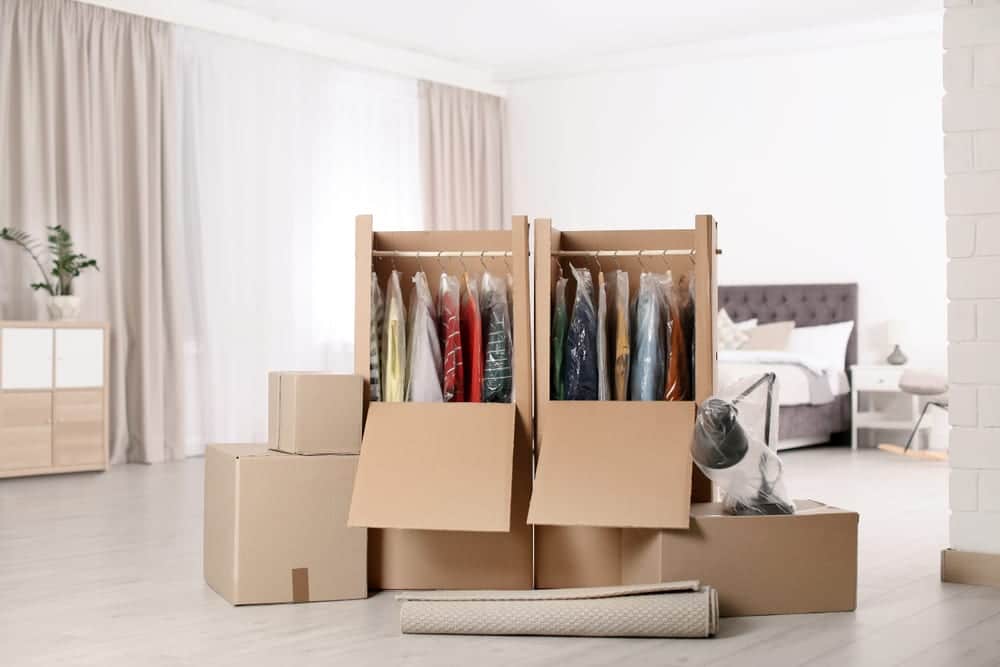 1. Get the Right Packing Materials
Use strong cardboard boxes, moving blankets, and packing paper to store your items securely in your storage unit. The boxes will allow for easy stacking and packing your unit. Moving blankets will protect items such as mirrors, TVs, computers…really anything breakable that is too large for a box. Utilize packing paper to wrap items like fine china, glass, baubles, or silverware to protect other items in the boxes.
RELATED: 19 Things Not To Forget — Gathering Your Moving Supplies
RELATED: 31 Tips And Tricks For Packing For A Move
2. Research Storage Restrictions
Not everything is safe for storage. Figure out what can and can't be stored inside your storage unit. Most storage facilities will provide you with a list of restricted items, but if they don't, be sure to ask for a one. Some examples of items that are not suitable for storage may include gasoline, fertilizer, paint, chemicals, explosives, propane tanks, and narcotics. A general rule of thumb is if it's flammable, it probably shouldn't be in a storage unit. Other items that shouldn't be kept in a storage unit include perishable items such as food, medicine, and plants. Learn more about items that you shouldn't store in a storage unit.
3. Create an Inventory of the Items You Plan to Store
Creating an inventory list is helpful for a couple of reasons. First, it will help you decide on what size storage unit you need. As in, the more items you plan on storing, the larger unit you'll want to reserve. Secondly, it will help you stay organized once everything is stored. Keep a copy of your storage inventory at home and in the storage unit. This way you'll be able to update your inventory list as you add or remove items from your storage unit.
RELATED: 10 Ways To Get Organized Before Moving
4. Clean Your Storage Unit and Belongings
Prior to packing your storage unit, be sure to give it a solid sweet and wipe down with an all-purpose cleaner. The storage facility should have already done this prior to renting the unit to you, but it never hurts to do it again. Then before you pack your items, be it in boxes or packing the unit full of stuff, clean them thoroughly. Wipe down all surfaces of your items with a cloth and an all-purpose cleaner, vacuum furniture, and clean appliances with disinfectant wipes. Cleaning your items will help prevent them from smelling like must or mildew upon retrieving them.
RELATED: Gathering Cleaning Supplies For The Big Move
5. Label Your Boxes Clearly
Obviously, since you can't see what's inside a cardboard box you'll want to label your boxes clearly. And be specific in your labeling! Don't simply label a box "Kitchen Items" but rather specify "pots, pans, dishes" instead. This will save you a tremendous amount of time when searching for specific items in your storage unit.
6. Protect Your Items
In the event that your storage unit isn't climate controlled, you'll want to ensure your items are protected from the elements such as dust, mildew, and even mold. First, after cleaning your items, make sure that they are dry. Then apply a protective spray on items such as furniture and leather goods.
Seal your boxes tightly to keep moisture out. For electronics, use plastic bags to prevent moisture damage. If you're storing clothes, utilize wardrobe boxes or hanging garment bags. You can even store mattresses! Place your mattresses inside a special mattress storage bag. Feel free to use any unwanted towels and blankets to cover your items as well to prevent dust build up.
7. Disassemble Large Items
Large items, such as beds, couches, and dining tables should be disassembled prior to placing them in your storage unit. By doing so, you'll be able to save space in your unit as well as protect them from potential wear and tear.
PRO TIP: Wrap the individual legs of bed frames and table legs in towels and blankets to prevent damage.
8. Don't Store Anything Super Valuable
Storage facilities like Moishe's in the Bronx and Queens have state-of-the-art 24/7 security to prevent thieves and break-ins. But things do happen. If you can't afford to lose it, you probably shouldn't be putting it in a storage unit. 99.9% of the time, your items will be safe and secure, but as with anything, self-storage comes with inherent risk (albeit a small one) that items can be lost or damaged.
To be on the safe side, find an alternative way to store jewelry, family heirlooms, and other valuable items you don't want to take any chances with losing. Furthermore, check our list of our recommended storage locks to further protect your items.
9. Consider Purchasing Insurance
Check to see if your homeowners or renters insurance policy covers personal property kept in storage units. If it doesn't, you may be able to add it to your policy, or the storage company may provide storage insurance. Having storage insurance can provide with peace of mind just in case of a worst case scenario. Besides, you probably wouldn't be storing items that you didn't care about anyway, so might as well have them insured if the need should ever arise.
10. Pack Your Storage Unit Strategically
You've checked off all the above boxes and you're finally ready to pack your storage unit. Be strategic about how and where you decide to store your items. Store large and heavy items on the bottom of the storage units. Use your inventory list to determine which items you might need in the future and place them towards the front of the unit for easy access. If your storage unit is large enough, leave a path to access the full length of your unit.
When preparing your items for storage, your goal is to ensure that your possessions will be in the same pristine condition upon removing them from storage as they were when you first stored them. For a more in-depth analysis on all things self storage, be sure to check out our Ultimate Storage Guide.
RELATED: 9 Ways To Get The Most Out Of A Storage Unit For Business
Need Help Finding a Storage Unit Near You?
Contact Moishe's Self Storage if you're looking for cheap storage units in New York City to hold wine, art, or other things. Our Manhattan/The Bronx and Queens/Brooklyn Storage Facilities are conveniently located near you. We offer over 20 different storage unit sizes, available to individuals, students, and businesses. Reserve your room, view specials, or contact us.