Mini storage is easier than you think. If you're putting decorations away until next year, storing extra clothes, moving, or going home for a semester; we have the storage unit for you. Check out a few must-know hacks when storing in mini storage.
OS = B(S-I) + H
Optimal storage = boxes (items-space) + height
Finding the optimal storage area consists of a few factors in a formula. Boxes and height are the key indicators for optimal storage space usage. It's wasted money when you pay for a room with unoccupied space. Don't throw money away! Decide beforehand what room size you need with our room size calculator.
Know what packing materials you'll need
Deciding what packing materials you need before a big move can really help on packing day. The important ones are tape, markers, a packing sheet, and labels. As you move items into your mini unit, keep a running list of the thing you put in the room so you can easily find it later.
Keep inventory
Keep a running list of items stored in the unit. A digital list file helps you know what items are put in storage. As an example:
Box 1: Kitchen
Box 2: Bedroom
Box 3: Bathroom
Soap
Beauty supplies
Hairdryer
Label!
As mentioned above, mark the box with either a number, color, or a list of what's inside of it. If you're planning to leave items in the unit for months or years, it's best to keep a list so you don't forget what's in storage.
Break down furniture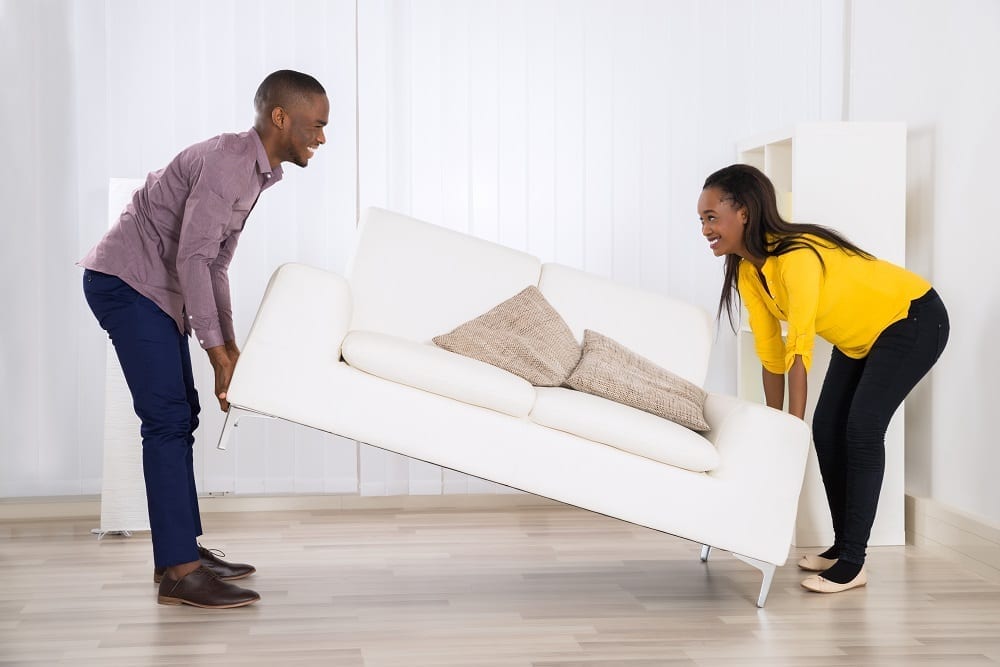 Breaking down furniture is the best way to save space in a mini unit. Take the legs off a table, remove the drawers from a dresser, or remove the cushions from a couch.
Use extra furniture space as storage
The drawers removed from the dresser can now be used as extra storage space. Put books, knick-nacks, blankets, clothing, kitchen items, or other items in the drawers when in the storage unit.
Use masking tape to put an "X" on mirrors and flat glass surfaces
Sensitive glass items such as mirrors and glass tabletops should be taped with a large "X" to prevent shattering. In the unfortunate event that the glass is broken, the "X" will keep it from spilling everywhere.
Use height to your advantage
Most storage units average 8 feet in height. This is space you can use to stack your items. Boxes that average the same size helps in determining how high you can stack. Before selecting your packing boxes, measure how high they'll reach the ceiling (12 in. X 12 in. X 12 in. will leave zero room at the top of the unit — which is exactly what you want).
Most frequently used items should be at the front
The items you plan to assess or pull out most often should be at the front of the unit. This makes it easier so you don't have to enter the unit. Simply open the door and assess the unit from the entrance.
---
Contact Moishe's Self Storage if you're looking for affordable full-service storage units in NYC. We hold wine and art and other things like household, business, and personal belongings.
View Rooms for FREE
Our storage facilities in Manhattan/The Bronx and Queens/Brooklyn are conveniently located. Individuals, students, and businesses can choose from over 20 different storage sizes.
Reserve your room or view specials. We'll pick up your things FREE!