Movers and Storage NYC
Movers and Storage NYC: Expert Tips from Moishe's Self Storage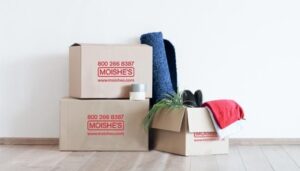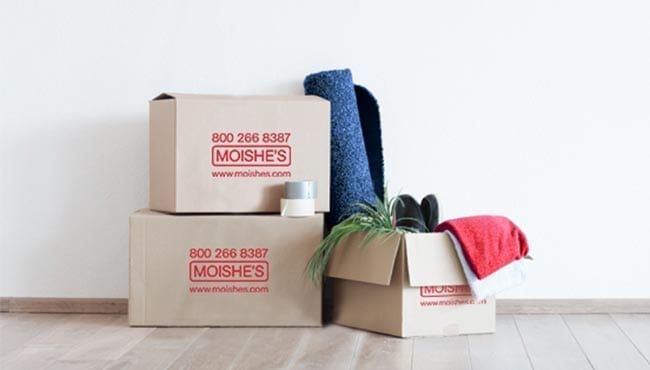 Hello, fellow New Yorkers! Moving and storage can be a daunting experience, especially in the bustling city of NYC. However, fear not – Moishe's Self Storage is here to lend a helping hand to anyone searching "movers and storage NYC"! We understand the unique challenges you face, and that's why we're excited to share our expert tips to optimize your moving and storage journey. With our helpful advice, you can achieve a smooth transition and hassle-free storage solutions. So, let's dive right in and discover how you can make the most of your moving and storage experience with Moishe's.
Planning and Packing Tips from the Pros:
Plan Ahead for a Smooth Transition: The first step towards a successful move is early planning. Take the time to create a detailed moving checklist to stay organized and on track. Begin by setting a timeline for packing, contacting our moving team, and scheduling other essential tasks. Our experienced staff at Moishe's Self Storage offers more than just the best mini storage NYC has to offer, they are always ready to assist you in this planning process. We understand the challenges of moving in NYC, and our experts can guide you through every step, ensuring a seamless and stress-free transition.
Decluttering and Organizing: Before you begin packing, take the opportunity to declutter your belongings. Moving provides the perfect chance to say goodbye to items you no longer need, helping you start fresh in your new space. Once you've sorted everything out, organizing your belongings becomes a much smoother process. At Moishe's Self Storage, we understand the importance of decluttering, and we're here to support you on your journey. We provide the movers and storage NYC residents need, and our facilities offer a variety of storage unit sizes to fit your unique storage needs, so you can keep what truly matters to you.
Efficient Packing Techniques: Packing may seem like a daunting task, but with the right approach, it can be a breeze! To ensure your items remain protected during transit, use sturdy boxes and ample padding. Our conveniently located and secure storage facilities in Queens, NY also offer a variety of high-quality packing materials, such as boxes, bubble wrap, and packing tape, to keep your belongings safe and secure throughout the moving process.
Properly Protecting Valuables: Protecting your valuables during a move is essential. Make sure to wrap delicate items carefully and consider getting insurance for added peace of mind. At Moishe's Self Storage, we prioritize the safety of your belongings with our advanced security measures. Our facilities feature 24/7 surveillance, motion-activated alarms, and well-lit areas, ensuring that your valuables are in good hands.
Maintaining an Inventory: Creating an inventory might sound tedious, but it's a lifesaver when you need to find something specific in your storage unit. Keep a detailed list of the items you store, along with their corresponding boxes or areas in the unit. Moishe's Self Storage even offers digital inventory management tools to help you stay organized with ease. Our user-friendly systems make it simple to update and manage your inventory, so you always know what's in storage.
Let Moishe's Take It from Here: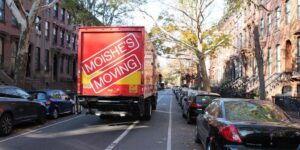 Utilize Our Moving Services: Moving can be physically and emotionally draining, but it doesn't have to be! Whether you prefer a DIY move or a full-service experience, Moishe's has you covered. We have our own team of professional movers in NYC that ensures you have a seamless moving process. Say goodbye to the stress of lifting heavy furniture on your own – let the professionals handle it while you focus on settling into your new space. We believe in providing comprehensive support for our customers, and our movers are a testament to that commitment.
We'll Help You Choose the Right Storage Unit: Selecting the perfect storage unit is crucial to keeping your precious belongings safe and secure. Take into consideration the size of the unit and whether you need climate-controlled storage, especially in NYC's ever-changing weather. At Moishe's Self Storage, we offer a wide range of storage units to cater to your specific needs. From small units for personal items to larger ones for commercial storage, we have the ideal fit for your belongings.
Streamlining the Storage Process: Optimizing your storage space is essential to maximize efficiency and save time and money. Our moving team can take the time to arrange items strategically within your storage unit, making use of storage shelves and smart furniture placement. This not only allows for better organization but also ensures easy access to your belongings whenever you need them. With Moishe's Self Storage, you can rest assured that our facilities are designed to be accessible and user-friendly, allowing you to retrieve your items effortlessly.
We Are Ready to Help – Reach Out to Moishe's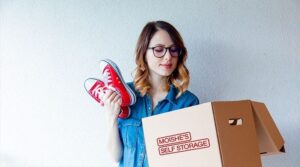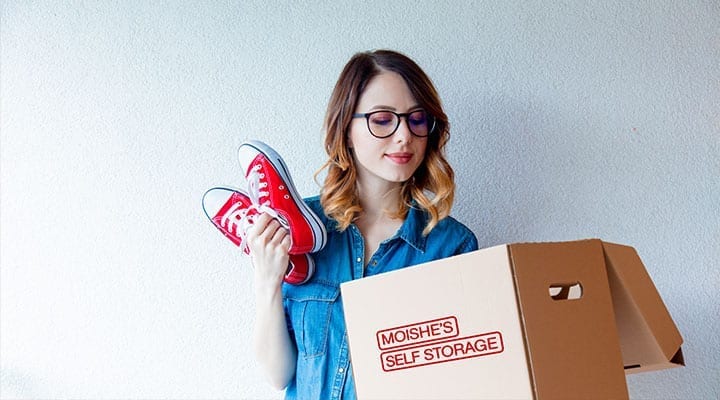 Congratulations – you're now a moving and storage expert! By following these friendly and helpful tips from Moishe's Self Storage, you can optimize your moving and storage experience like a pro. Our commitment to customer satisfaction and our years of expertise in providing movers and storage NYC communities need make us your go-to choice for New Yorkers.
Whether you're moving into a new home or seeking extra space for your business, Moishe's is here to support you every step of the way. Contact us online today or call (800)536-6564. With our extensive range of storage units, top-notch security, and expert guidance, you can trust us to take care of your belongings as if they were our own. So, embrace the excitement of your next move and store with confidence – we've got you covered!