Queens 24/7 Self Storage
Moishe's Expert Tips for Making the Most of Queens 24/7 Self Storage: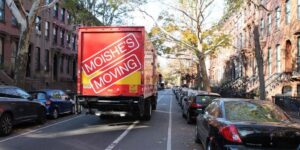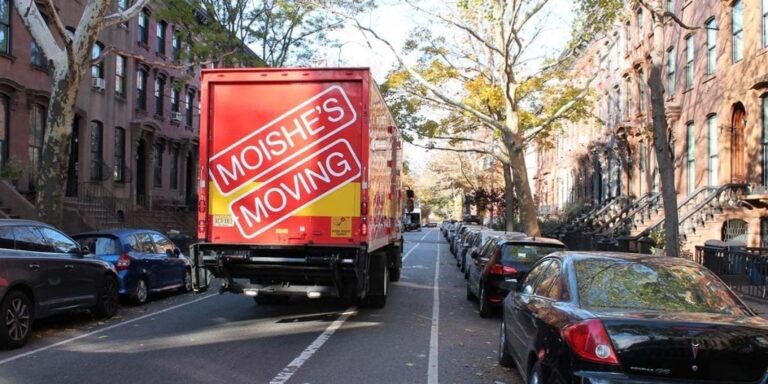 Welcome, New Yorkers, to the world of hassle-free and convenient Queens 24/7 self storage! If you find yourself in need of extra space for your belongings, whether during a move, home renovation, or simply decluttering your living space, look no further than Moishe's Self Storage. As the leading storage provider in the bustling city of New York, Moishe's has been catering to the storage needs of locals for decades. We have put together this helpful guide, and in it we will delve deeper into Moishe's 24/7 self storage services and share expert tips to help you make the most of your experience.
Tips for Packing and Organizing Your Storage Unit:
Embrace Round-the-Clock Accessibility: In the city that never sleeps, why should your access to belongings be restricted? Moishe's Queens 24/7 self storage offers unparalleled accessibility, allowing you to retrieve or store your items at any time of the day or night. Whether you're an early bird who needs to access your business inventory before dawn or a night owl who prefers organizing your unit after dark, Moishe's ensures you have access to your belongings whenever it suits your schedule.
Packing Perfection: Proper packing is the key to maximizing your storage space and ensuring the safety of your items. When it comes to packing for storage, investing in high-quality packing materials is a wise decision. Sturdy boxes, bubble wrap, packing peanuts, and packing tape are essentials that provide added protection during transit and while in storage.
We understand how important your belongings are and offer a range of packing supplies conveniently available for purchase at our facilities. Rest assured that our packing materials are designed to withstand the rigors of moving and storage, safeguarding your items during their journey to and from our storage facility.
Choose the Perfect Unit: Selecting the right storage unit size is essential to optimizing your storage experience. Moishe's offers a wide variety of unit sizes to accommodate all your possessions, big or small. From compact units perfect for a few boxes and seasonal items to spacious units capable of holding furniture and appliances, our friendly staff will guide you through the process of finding the perfect fit for your specific needs.
Moreover, if you're unsure of how much space you require, take a look at our online storage unit size calculator. You can also consult our storage experts. They will gladly assist you in assessing your storage needs and help you choose the ideal unit size to avoid overpaying for unused space.
Organize and Label Like a Pro: When you're storing your items long-term, proper organization is crucial to making the most of your storage space and ensuring easy retrieval when needed. It's no secret that the chaos of a disorganized storage unit can lead to frustration and wasted time.
To overcome this, create an inventory list of all the items you plan to store. This will serve as a roadmap for locating specific belongings when you need them. Additionally, label each box clearly with its contents, and if possible, keep an inventory of the items inside each box. This way, you won't have to rummage through multiple boxes to find what you need. Trust us, this extra effort will save you time and headaches in the long run.
Utilize Vertical Space: When organizing your storage unit, think vertically! Utilizing vertical space is a great strategy to maximize the use of your storage unit effectively. By stacking boxes and items carefully, you can create more floor space and take full advantage of your storage area. Each of Moishe's storage units are 8' tall, guaranteeing that you have the vertical space you need.
Place larger, heavier items at the bottom of the storage unit and lighter ones on top. Remember to leave a clear pathway through the unit to access your belongings easily. Additionally, consider using shelving units to keep smaller items organized and easily accessible.
Take Advantage of Our Team of Professional Movers: At Moishe's Self Storage, we take pride in offering not just excellent storage solutions but also a team of highly skilled and professional movers ready to assist our clients. Our experienced movers are committed to making your storage experience as seamless as possible. Whether you're relocating, decluttering, or need assistance with heavy items, our movers are here to help. They are trained to handle items with care, ensuring safe transportation to and from our secure facilities. From disassembling and reassembling furniture to providing packing and loading expertise, our team goes above and beyond to meet your needs. With Moishe's, you can trust that your belongings are in capable hands, making your storage journey stress-free and convenient.
What Sets Moishe's Self Storage Apart: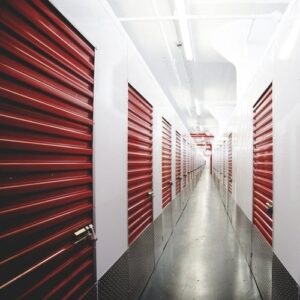 Customize Your Storage Plan: We understand that each customer's storage needs are unique. That's why Moishe's offers flexible and customizable storage plans to fit your requirements. Whether you need short-term storage while relocating to a new apartment or long-term storage for keeping seasonal items and business inventory safe, we've got you covered.
Our expert storage consultants will work closely with you to tailor a storage plan that aligns perfectly with your needs and budget. Furthermore, you have the freedom to upgrade or downsize your unit as your storage needs change over time, ensuring you never pay for more space than you require.
Climate-Controlled Comfort: New York's weather can be quite extreme, from sweltering summers to freezing winters. Moishe's climate-controlled storage units shield your belongings from temperature fluctuations and humidity, keeping them safe from potential damage caused by adverse weather conditions. Whether you're storing precious heirlooms, sensitive documents, artwork, or musical instruments, you can trust that your valuables are in good hands.
Climate-controlled storage is particularly beneficial for New Yorkers storing items long-term. It ensures that your belongings remain in pristine condition, just as you left them, regardless of the weather outside. Rest easy knowing that your cherished possessions are protected from warping, mold, mildew, and other environmental factors.
Security You Can Trust: Security is a top priority at Moishe's Self Storage. We understand that trusting someone else with your precious belongings requires a sense of security and peace of mind. That's why our state-of-the-art facilities are equipped with 24/7 surveillance, motion-activated alarms, and restricted access to ensure that your belongings remain safe and sound throughout their stay with us.
Our advanced security measures extend beyond the basics to provide comprehensive protection for your stored items. Our staff conducts regular facility checks, and our security systems are monitored round-the-clock to swiftly respond to any potential security breaches.
Choose Moishe's Self Storage for a Seamless Storage Journey
New Yorkers seeking Queens 24/7 self storage with unbeatable convenience can always turns to Moishe's. With round-the-clock access, climate-controlled units, and a range of value-added services, we are your go-to storage solution in the city that never sleeps. Embrace the expert tips shared in this article to optimize your storage experience and bid farewell to storage woes. Your belongings deserve the best, and at Moishe's Self Storage, we deliver just that. So, what are you waiting for? Contact Moishe's online or call (800) 536-6564 today!