Self Storage NYC
Self Storage NYC: Storage Solutions for New York City Businesses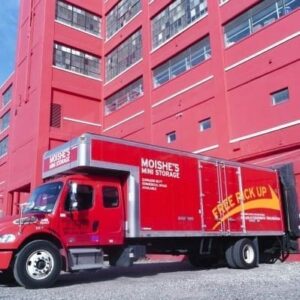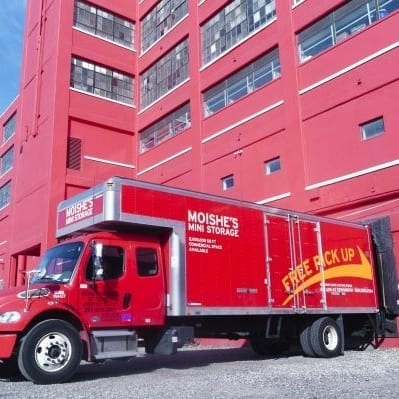 As a bustling metropolis, New York City houses a myriad of businesses, each with unique storage needs. From startups to established enterprises, finding a reliable and secure storage partner is crucial for smooth operations and seamless growth. Moishe's Self Storage, with its rich history and commitment to excellence, stands out as the trusted choice for NYC businesses seeking storage solutions that cater to their specific requirements.
A Brief Overview of Moishe's Self Storage
With a legacy spanning several decades, Moishe's Self Storage has earned a reputation as one of NYC's best storage providers. Known for its dedication to customer satisfaction and unwavering commitment to quality, Moishe's offers a comprehensive range of storage services tailored to the needs of businesses.
Customized Storage Solutions for NYC Businesses
Understanding that businesses vary in their storage needs, Moishe's Self Storage offers tailored solutions to accommodate diverse requirements. Whether it's excess inventory, important documents, or sensitive equipment, Moishe's has the ideal storage plan and unit size to suit every business. Clients can customize their storage options, ensuring that they only pay for the space they need.
Climate-Controlled Storage Options
For businesses with temperature-sensitive items, Moishe's Self Storage provides cutting-edge climate controlled storage units. These units maintain a consistent temperature and humidity level, ensuring the protection of delicate materials, electronics, and inventory from extreme weather conditions. From perishable goods to delicate fabrics, climate-controlled storage guarantees the integrity of stored items and preserves their value over time.
Cutting-Edge Security Measures
Security is a top priority at Moishe's Self Storage. The company invests in state-of-the-art security systems and surveillance to keep clients' belongings safe. Access control and monitoring protocols ensure that only authorized personnel can access the storage units. With 24/7 video monitoring and restricted entry, businesses can have peace of mind knowing their assets are protected round the clock.
Convenient Locations for Easy Access
Moishe's Self Storage strategically places its facilities throughout NYC, with convenient locations near major business districts and transportation hubs. This accessibility allows businesses to quickly and easily retrieve or store their items, saving valuable time and effort. Moreover, Moishe's extended access hours accommodate businesses with varied schedules, providing flexibility in managing their storage needs.
Seamless Integration with Business Operations
Moishe's Self Storage understands the importance of efficient processes for businesses. With user-friendly online inventory management and tracking tools, clients can keep tabs on their stored items effortlessly. Additionally, Moishe's offers pickup services from their team of professional movers in NYC, allowing businesses to focus on their core operations while entrusting their storage requirements to a reliable partner.
Exceptional Customer Service
At Moishe's Self Storage, the emphasis on customer satisfaction is paramount. The dedicated support team is always ready to assist businesses with their storage inquiries and requirements promptly. The professional staff goes the extra mile to ensure that every aspect of the business storage experience is smooth and hassle-free, earning the trust and loyalty of numerous satisfied business clients.
Competitive Pricing and Cost Savings
Moishe's Self Storage maintains transparency in its pricing and billing practices. Businesses can rely on the company's fair and competitive rates, which cater to budgets of all sizes. With cost-effective storage solutions, businesses can allocate their resources efficiently, benefiting from substantial cost savings in the long run.
Moishe's Self Storage – The Premier Storage Partner in NYC
By providing the self storage NYC businesses need, Moishe's Self Storage stands head and shoulders above the competition. With a rich history of excellence and a dedication to providing tailored solutions, Moishe's ensures businesses can store their valuable assets securely and efficiently. From climate-controlled storage options to state-of-the-art security and exceptional customer service, Moishe's Self Storage is the ideal choice for businesses in the dynamic landscape of New York City. Call (800)536-6564 or contact them online today. With Moishe's as their trusted partner, businesses can focus on what they do best while leaving their storage needs in reliable hands.