Storage in New York City
Moishe's Self Storage: Your Top Choice for Affordable, Secure, and Accessible Storage Near You in NYC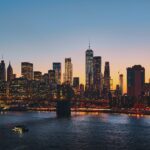 Are you in search of a storage solution that won't break the bank? Look no further than Moishe's Self Storage, your trusted partner for affordable storage near you in New York City. We understand that finding extra space in the Big Apple can be a challenge, and that's why we've been providing top-notch storage services for decades. Let's explore what sets Moishe's apart as your go-to choice for affordable, secure, and accessible storage in NYC.
Affordable Storage Solutions
Cost is a critical factor when it comes to storing your belongings. In a city known for its high living expenses, Moishe's stands out by offering affordable storage units that fit various budgets. Whether you need a small space for seasonal items or a larger unit for furniture and appliances, we have options that won't break the bank. Our competitive pricing ensures that you get the extra space you need without stretching your budget thin.
Our commitment to affordability doesn't stop at pricing. We offer flexible rental agreements to accommodate your unique needs. You can rent month-to-month, which gives you the freedom to adjust your storage as your requirements change.
Plus, with our free pickup service for rooms up to 5'x10′, you can save on the hassle and cost of transporting your items to our storage facility. We make it easy for you to secure budget-friendly storage nearby without compromising on quality.
Unmatched Security Features
Security is paramount when it comes to storage. In a city as busy as NYC, knowing your belongings are safe and sound provides peace of mind. Moishe's Self Storage takes security seriously and offers unmatched features to keep your items secure.
Our secure storage facilities are equipped with state-of-the-art surveillance cameras, alarm systems, and constant patrols. We also employ motion detectors to ensure that any unauthorized activity is immediately detected and addressed. Our commitment to safety extends to offering secure, climate-controlled storage units to protect your items from temperature fluctuations and humidity.
When you choose Moishe's for secure storage, you're choosing a partner that prioritizes the safety of your belongings. You can rest easy knowing that your items are in good hands, 24/7.
Convenient Accessibility
Moishe's Self Storage understands that convenience is key when it comes to storage. We offer prime locations throughout NYC, making it easy for you to access your stored items. Our facilities in Queens and the Bronx are easily accessible via public transportation. This ensures that you can reach your belongings conveniently, even if you don't have a car.
We understand that your schedule may not always align with regular business hours, which is why we offer extended access hours. You can visit your storage unit during our hours of operation, ensuring that your items are always within reach when you need them. At Moishe's, we make sure that your storage unit is not only secure but also incredibly convenient.
Exceptional Customer Service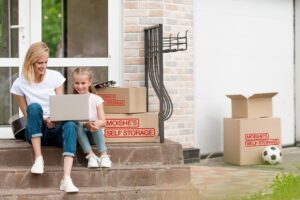 At Moishe's Self Storage, our commitment to customers goes beyond providing a place to store your items. We take pride in offering exceptional customer service that sets us apart as your top choice for storage near you in NYC.
Our experienced team is here to assist you every step of the way. We understand that each customer's storage needs are unique, and we're dedicated to finding the perfect solution for you. Our storage specialists are available to answer any questions and help you select the right unit size for your belongings.
But our dedication to customer satisfaction doesn't stop there. We have a proven track record of providing reliable moving and relocation services for over four decades. Our professional movers undergo thorough background checks to ensure safety during your move. Whether you're moving locally within NYC or embarking on a long-distance move, Moishe's is here to make your transition smooth and stress-free.
Find Out Why Moishe's is NYC's Top Storage Provider Today
When it comes to finding affordable, secure, and accessible storage near you in the heart of New York City, Moishe's Self Storage stands as the top choice. Our commitment to affordability ensures that you get the space you need without breaking the bank.
Unmatched security features guarantee that your belongings are protected around the clock. Convenient accessibility and extended hours make it easy to reach your stored items when you need them most. And our exceptional customer service, backed by decades of experience, guarantees a seamless storage and moving experience.
So, whether you're a New Yorker in need of extra space or a business looking for reliable storage solutions, consider Moishe's Self Storage your trusted partner. With us, you're not just getting storage; you're getting peace of mind. Contact us online today or call (800)536-6564 to speak to our experts. Choose Moishe's for affordable, secure, and accessible storage in the heart of NYC.