Before you pull the trigger on moving, it's a good idea to tell certain people about your moving trip. You do this for safety, politeness, and legality.
Make the transition as smooth as possible by informing loved ones and friends of your move.
Here are the top ones to tell.
---
---
1. Your family and friends
View this post on Instagram
Let them celebrate with you! Moving is a big deal, but on another note, they should know where you are going for safety purposes.
If you're moving across the street it's still a good idea to tell someone. Moving across the state? Definitely tell someone about your move!
2. Tell your employer
View this post on Instagram
It can be scary to tell your boss you're quitting, but it's polite to do so. Give your employer some notice to fill your job. Two weeks is an appropriate amount of time.
3. The post office
View this post on Instagram
Contact the post office to have your mail forwarded. It's a really easy process that can be done in two minutes and costs $1.05. This will reroute your mail for a year, enough time to change your address on your accounts.
Letters that are forwarded will be sent with a yellow label. Don't forget to change your address when you get these.
Don't let your mail be sent to your old address — someone that's not you. 
4. Bank and credit card company
View this post on Instagram
Update the address on your banking and credit cards. Make sure to do it all at once and you're zip code is consistent across all accounts. You'll need a zipcode when getting gas or buying items online. Having your address changed across all accounts make it quicker for you.
5. Your doctor
View this post on Instagram
You'll need to securely send your medical records when selecting a new doctor. When you find one, ask to have your electronic medical records sent over.
6. Insurance company to get a better deal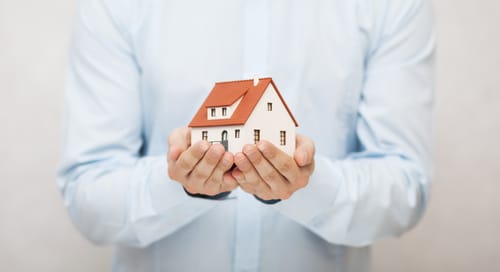 Depending on a few factors, you may get a better deal on insurance. The neighborhood, crime rate, and home value are factors the insurance company considers when deciding your new rate.
Do this quickly in case an unforeseen event happens. You'll want to be covered!
7. Disconnect utilities
View this post on Instagram
Disconnect utilities either online or in person. Make sure you and they know the day when you're moving out.
NOTE: Give yourself a buffer so you're not without utilities. Being without power or hot water isn't fun.
8. Transition your other services
View this post on Instagram
Other services to consider changing are cable/internet, subscriptions, and waste collection. Change the address of the magazine you love! The address forwarding should send your subscriptions to your new address, but it never hurts to do this before you move.
9. Cancel memberships
View this post on Instagram
Cancel other membership services only accessible in your areas like the gym, yoga studio, and Crossfit. Don't be charged when you're not able to use them.
---
For the ultimate list of moving tips, check out our list of 143 Ways To Make Moving Easier For You, Kids, And Pets — With A Printable Version
---
Contact Moishe's Self Storage if you're looking for cheap storage units in New York City to hold wine, art, or other things. Our Manhattan/The Bronx and Queens/Brooklyn Storage Facilities are conveniently located near you. We offer over 20 different storage unit sizes, available to individuals, students, and businesses. Reserve your room, view specials, or contact us.
Other resources to consider: