The Best and Worst Type of Locks to Protect Your Storage Units
Top 3 Best and Worst Locks for Your Storage Unit
The most crucial component of a secure storage unit is  a reliable lock.  State-of-the-art security cameras, guards, gates, and fences are just some of the security features available at Moishe's Self Storage. While we strive to protect your personal and business belongings, you should still purchase the best lock you can afford.
The Three BEST Locks for Your Storage Unit
Shrouded Locks  
We could be looking at the greatest lock available here. The "shroud" or "s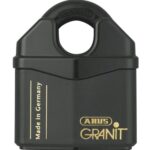 hackle cover" conceals most of the lock ring, rendering it resistant to standard bolt cutters. For this lock, the key is the entry mechanism instead of a combination. A drill cannot shatter the anti-drill plate because it is designed to catch on the plate and spin, rendering the drill useless against the lock's metal. The metal used to make the plates is considerably more durable than that used to make standard drill bits. (Moishe's Self Storage strongly advise using this lock for your storage unit.)
     2. Hidden Padlocks
These locks are resistant to drilling because of their tough metal plating. Also, bolt cutters will not be capable of getting to the metal latch since it is concealed under the exterior steel covering. This lock is our top pick because it has a key.   This is a go-to when searching for a storage unit lock.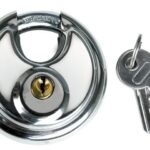 3. Disc Locks
These locks are what comes up first in a Google search for "storage unit locks" because they were made with this niche market in mind from the start. The "U" section of the lock is too high up for a bolt cutter to reach, making these difficult to break into. The lock is resistant to both hammers and other similar tools. It takes a lot of time and effort to break into disc locks, so a thief is more likely to go on to a unit with a less secure lock. While both the key and the combination are viable choices, we advise going with the lock option.
The Three Top Locks to AVOID
Traditional Lock and Key
This may be the most common type when you think "lock." They are simple to use and only require a key, which makes them attractive to many users. They can, however, be easily picked by burglars and can also be re-keyed without removing or breaking the lock. You can also get "bump keys" easily enough for those reasons. There's also a lot of space for a bolt-cutter to squeeze in to cut the lock. Unless you get an expensive version, most of these padlocks don't have an anti-drill plate. (We don't recommend this option for a storage unit)
     2. Keyless Padlock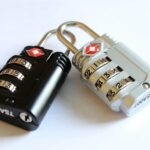 These locks do away with the need for keys altogether, instead requiring either a predetermined numerical combination or one chosen by the user. These locks are extremely convenient for people who frequently forget their keys or wish to provide others with access to their units . However, these locks have the drawback of being easily guessed by others or the code forgotten by the owner. Another major disadvantage is that thieves also know they can simple type "How to crack you master lock combo in 3 easy steps" into Google and break into your unit quickly.. In addition, bolt cutters and similar instruments can be used with relative ease to cut them. (This is not a good choice for a self-storage facility.)
 3. Cylinder Locks
Before you can put one of these locks on your storage unit, you'll need to get the storage facility's approval. However, the unit may provide these on occasion as an available upgrade. While a bolt cutter will be useless against these locks, this lock could be picked, or the burglar might just try to break it by hitting it. (This is not a good choice for a self-storage facility.)
Tips to Protect Your Items In Storage
Take photos of all your belongings and make a list  of everything you're putting away before you do it (and serial numbers if possible). If the objects are lost or stolen, you have a chance of getting them back. If your belongings are very priceless, you may want to insure them before you store them. Insurance (such as renters) is available from a variety of providers, protecting you in the event of a disaster or theft that causes damage to or loss of your belongings.
If you have homeowner's or renter's insurance, your policy may already cover any items you place into storage. Check your individual plan for details. However, you can purchase additional insurance to ensure your items' safety. Our protection plan, SecureLease, is both flexible and affordable.
Verify that you are not putting anything in storage that the facility prohibits. There are usually clauses in storage contracts prohibiting the storage of chemicals and flammables, and violating these clauses could result in the termination of your lease and legal responsibility for any damage caused by the stored items. Study the insurance plan in detail to learn your responsibilities.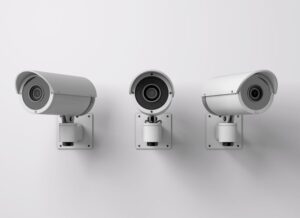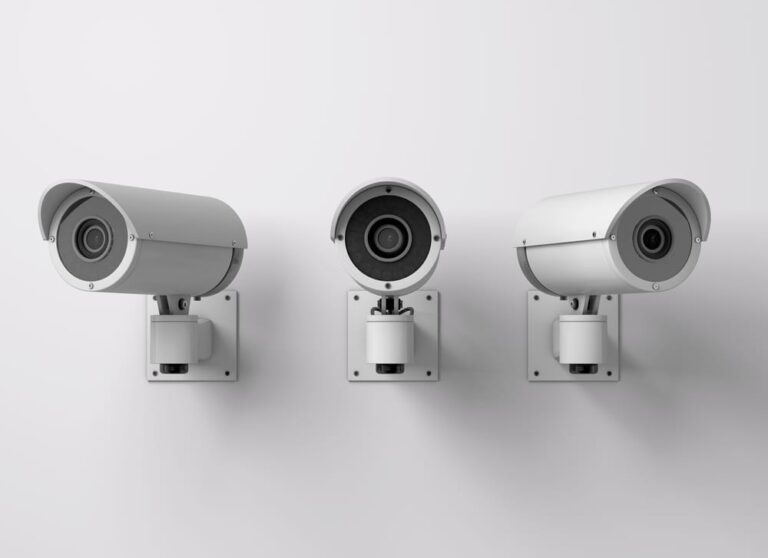 Store With The Best At Moishe's Self Storage
Moishe's Self Storage has been an industry leader in superior moving and storage services for over thirty years. Founded in New York City in the early 1980s, we understand the needs of true New Yorkers. When it comes to securing your belongings, you can trust Moishe's Self Storage. Some New York City storage facilities only require you to use a padlock to protect your belongings from theft. Moishe's Self Storage doesn't do that! Every one of Moishe's warehouses has state-of-the-art safety features. Our storage facility is continually patrolled by security guards, and your unit will be under 24-hour surveillance by our closed-circuit monitoring cameras. There are even checkpoints in place.
Do you have questions about our services or secure storage units? Give us a call or click to submit a contact form. One of our friendly and professional representatives would love to answer all of your questions today!