Affordable Storage in Brooklyn
Secure the Best Affordable Storage in Brooklyn with Moishe's Self Storage
Welcome to the bustling borough of Brooklyn, where space is precious, and finding affordable storage solutions can be a daunting task. If you are in need of extra space for your belongings but are concerned about your budget, fear not! We're here to help you uncover the top pick for affordable storage in Brooklyn – Moishe's Self Storage. With a long-standing reputation and a commitment to excellent service, Moishe's stands out as the premier choice for all your storage needs. Let's dive in and explore why Moishe's is the perfect partner for your storage journey.
A Trusted and Established Provider:
When it comes to reliable mini storage NYC residents need, Moishe's Self Storage has been a trusted name for years. With decades of experience, they have garnered a loyal customer base and a stellar reputation in the industry. Moishe's dedication to providing secure, accessible, and affordable storage has made them a preferred choice for countless individuals and businesses alike.
Competitive Pricing: Offering Value for Money
One of the primary concerns when searching for storage is finding a solution that fits your budget without compromising on quality. Moishe's Self Storage prides itself on its competitive pricing strategy, ensuring you get the best value for your money. Unlike some storage providers that surprise you with hidden fees, Moishe's offers transparent pricing, making it easier for you to plan your budget accordingly.
Diverse Storage Options to Suit Every Need
No matter the size or complexity of your storage needs, Moishe's has you covered. They offer a wide range of affordable self storage units, available in various sizes and configurations, so you can find the perfect fit for your belongings. Whether you need a compact unit for personal items or a spacious solution for business inventory, Moishe's has the ideal space for you.
Furthermore, Moishe's Self Storage is flexible, allowing you to choose between short-term and long-term rental options. This way, you only pay for the time you need, saving you money on unnecessary fees.
Transparent and Fair Policies
At Moishe's, simplicity and fairness are at the core of their policies. Rental agreements are clear and easy to understand, ensuring you are aware of all terms and conditions upfront. There are no hidden fees or surprises, so you can rest assured that you are getting the storage you need at a price you can afford.
Moreover, Moishe's team is always ready to assist and answer any questions you may have. Their dedication to customer satisfaction shines through, making the storage process smooth and stress-free.
Professional Moving Services:
Moishe's Self Storage offers a team of professional movers in NYC dedicated to making your relocation stress-free. Their experienced movers handle your belongings with care, ensuring a smooth transition to your new destination. Moishe's also provides free in-home moving estimates, giving you a clear understanding of the cost and logistics involved. With personalized service and attention to detail, Moishe's is your trusted partner for a seamless moving experience.
Top-Notch Security Measures
When storing your precious belongings, security is of paramount importance. Moishe's Self Storage takes this responsibility seriously, implementing top-notch security measures to safeguard your items. Their facilities are equipped with state-of-the-art surveillance systems, access controls, and 24/7 security personnel, giving you peace of mind knowing your possessions are in safe hands.
Exceptional Customer Service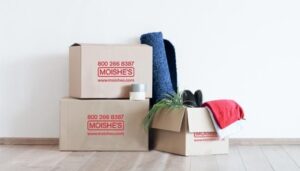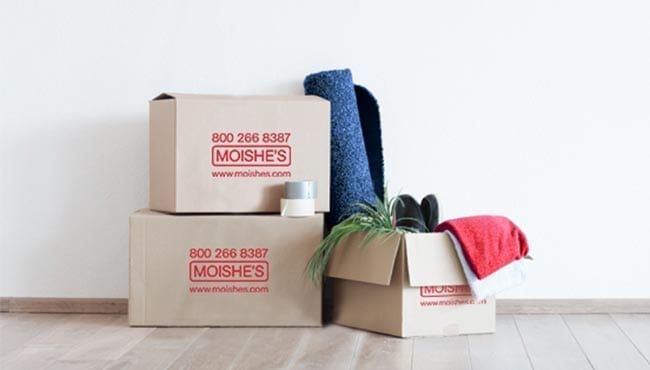 Beyond the exceptional storage solutions, Moishe's prides itself on providing top-notch customer service. Their friendly and knowledgeable staff is always available to assist you throughout your storage journey. From helping you choose the right size storage units to offering tips on how to optimize your space, Moishe's team goes above and beyond to ensure your needs are met with a smile.
Commitment to Cleanliness and Maintenance
Moishe's Self Storage understands that cleanliness is crucial for preserving the integrity of your belongings. Their facilities are meticulously maintained to ensure a clean and safe environment for your items. With Moishe's, you can trust that your belongings will be well taken care of during their stay.
Reach Out Today
If you're on the lookout for affordable storage in Brooklyn without sacrificing quality, Moishe's Self Storage is your go-to choice. With their competitive pricing, diverse storage options, transparent policies, top-notch security, and exceptional customer service, Moishe's stands as the leading option for all your storage needs.
Experience the ease and convenience of Moishe's Self Storage, where affordability meets excellence. Don't wait any longer – contact Moishe's online today or call (800)536-6564 and discover the perfect storage solution for you. Your belongings deserve the best, and Moishe's is here to deliver just that.