Bike self storage in New York City
Find your bike storage New York with Moishe's Self Storage. We're the number one facility in the city, and that's because of our dedication to serving each storage request with professionalism and unique focus. Moishe's bike storage New York is a solution for many commuters who just need a space to store their bike.
View Storage Rooms
Seems simple, but Moishe's is the only trusted self storage bike storage New York facility in the city. We know that commuting in New York City is difficult, and with Moishe's bike storage New York you'll have easy storage and access to your facility.

Moishe's Bike Storage in New York City
Our around the clock bike storage New York is very popular with cyclists, because often times New York City decides when you're going to show up to a location rather than the commuter themselves.
With our Bike Storage New York, you'll also find a myriad of locations throughout the city where you can store or retrieve your bike. We service every borough, so end your search for self storage near you today. We know exactly what New Yorkers are looking for when they're looking for bike storage.
If you're used to storing your bike in public, you're probably aware of how easy it is to break any type of lock and steal someone's bike. If you're seeking safe bike storage, chances are you want a long, thin storage unit for an inexpensive price. As you know, affordable space is expensive in NYC.
If you need a monthly unit to store your bike close to home or your office, Moishe's has the perfect solution for you. We offer bike safe rent storage solutions as well as commercial and personal climate-controlled storage.
Moishe's is the Industry Leading Standard in Bike Safe Storage NYC
You won't find a more affordable, cleaner bike safe storage unit with more security features on the market in the city than at Moishe's. All our storage units come with climate control for the safety of your belongings.
New York City has more bikes than just about any other city in America. On any given day, there are hundreds of thousands of cyclists going throughout the city. The majority of cyclists in New York are commuters. If you've ever commuted by bike in the city, you know bike storage in NYC can be extremely daunting due to the sheer number of bikes. Moishe's Self Storage has an excellent solution for commuters, and convenient locations such as the Bronx and Queens!
Feel free to stop by at your nearest Moishe's Self Storage location in NYC and see what makes us the best the city has to offer. Schedule a consultation today with one of our helpful account managers. We are happy to help you find the perfect bike safe storage solution. With over 20 different unit sizes to select from, including customizable spaces, you're sure to find the perfect fit for all your storage needs at Moishe's.
Bike Storage Locations and More
At Moishe's Self Storage, we have two convenient locations for the five boroughs of New York City. We understand bike storage in NYC for everyday commuters is difficult. We urge you to check our locations page and determine whether or not an everyday storage option would be a fit for you. Considering your residential location and your occupation, we may be a perfect fit.
For those interested in easy access bike storage NYC at our locations, we offer clean facilities that will keep your bike safe from the elements. Don't let your expensive bike be damaged by low quality storage. With Moishe's, not only will your bike be safe from the elements, it will be safe from thieves and vandals as well. All of our facilities have 24/7 security with our CCTV system. Rest assured that no one will be able to access your bike but you.
We Offer the Best Security Features on the Market for Bike Storage Solutions at Moishe's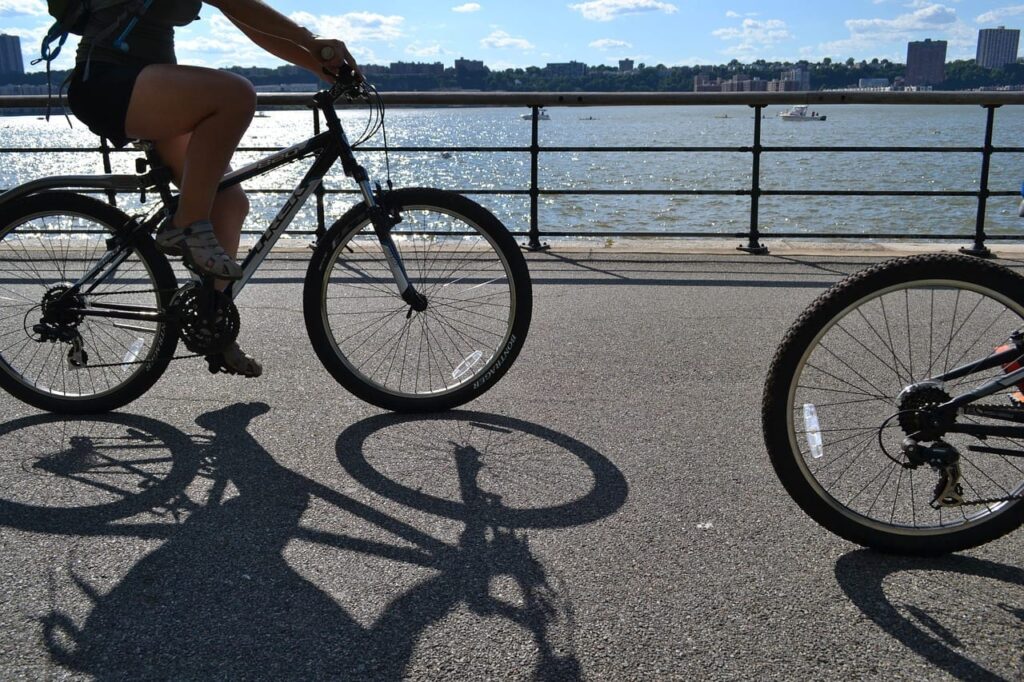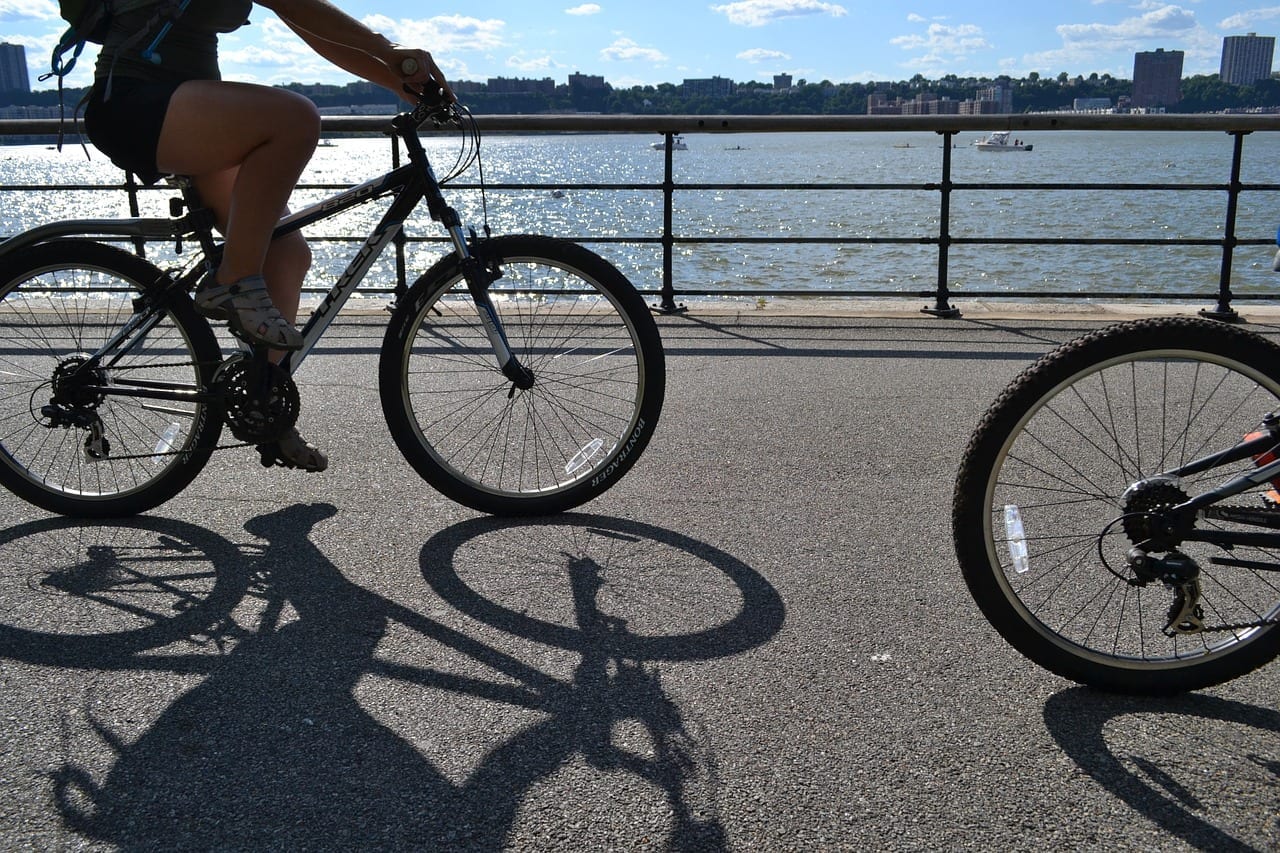 At Moishe's, one of the main reasons we are the premier storage in NYC provider is our excellent customer service guarantee. Our service is customer oriented, one of the reasons why we receive consistent 5-star ratings and have for over 30 years now. Our customers store with us for an average of 4 years—the longest in the industry.
Security features we offer are CCTV recording and security patrols who monitor cameras, effectively eliminating theft altogether. Moishe's utilizes motion detectors, security checkpoints, state of the art burglar alarms and the latest fire suppression technology. What other bike storage solutions guarantee your bike will always be there, right where you locked it up and left it?
On top of being secure, each Moishe's Self Storage facility is safe against inclement weather and damage from precipitation, fire, and heavy wind. You may assume that every storage facility protects against weather damage, but you would be surprised at how many budget storage facilities do not provide guaranteed protection against such things. Choose a company that stands by the quality of their amenities.
Moishe's Bike Storage Solutions For Small Apartments
If you're tired of carrying your bike up five floors only to lug it right back down again in the morning in your small apartment, we can help. Moishe's bike storage solutions for small apartments include locations throughout the city.
We service every borough, so if your commute is a hassle due to your current bike storage solutions for small apartments, consider an upgrade with Moishe's Self Storage Solutions. We're the only premiere rent storage solution in the city.
---
Contact Moishe's Self Storage if you're looking for cheap full-service self-storage units in New York City to hold wine, art, furniture, luggage, household items, or other things.
View Rooms for FREE
Our Manhattan/The Bronx and Queens/Brooklyn Storage Facilities are conveniently located near you. We offer over 20 different storage unit sizes, available to individuals, students, and businesses.
Reserve your room or view specials. We'll pick up your things FREE!