Self Storage Units
Explore the Benefits of Moishe's Self Storage Units in NYC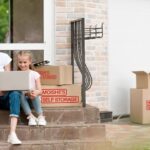 Are you in need of extra space to store your belongings in the bustling city of New York? Look no further than Moishe's Self Storage. We have been providing affordable self storage units in NYC for decades, and we're here to highlight the numerous benefits of choosing Moishe's for your storage needs.
Exceptional Customer Service
At Moishe's Self Storage, we pride ourselves on delivering exceptional customer service. Our friendly and knowledgeable staff are here to assist you every step of the way. Whether you have questions about our storage units or need guidance on selecting the right size, we're here to help. We believe that outstanding customer service is the foundation of a successful storage experience.
Professional Movers in NYC
Moving your belongings can be a daunting task, especially in New York City. That's where our team of professional movers in NYC comes in. Moishe's has the expertise to handle your move with care and efficiency. Our experienced movers ensure your items arrive safely at our secure storage facilities whether you're relocating within the city or coming from out of state.
Secure Storage Facilities
Security is a top priority at Moishe's Self Storage. Our secure storage facilities are equipped with state-of-the-art security features to protect your belongings. From 24/7 video surveillance to motion activated alarms and fire suppression systems, we go above and beyond to provide a safe environment for your valued possessions. With us, you can store with confidence.
Climate-Controlled Storage
New York City experiences a wide range of temperatures throughout the year. That's why we offer climate controlled storage units to safeguard your items from extreme weather conditions. Whether you're storing sensitive documents, electronics, or furniture, our climate-controlled units maintain a consistent temperature and humidity level to prevent damage.
Flexible Storage Solutions
At Moishe's, we understand that every storage need is unique. We pride ourselves on offering a wide range of storage unit sizes to accommodate your belongings. If you have a few boxes or an entire household to store, we've got you covered. With also offer flexible leasing options, and you can choose short-term or long-term storage. We go above and beyond to make our self storage units convenient for any situation.
Competitive Pricing
Offering affordable storage units is a cornerstone of our service. Moishe's Self Storage is committed to providing cost-effective storage solutions for residents and businesses in NYC. We believe that quality storage should be accessible to everyone without breaking the bank. Check out our competitive pricing and take advantage of any ongoing promotions to save even more.
Locations Across NYC
Moishe's Self Storage strategically places our facilities throughout New York City to ensure convenience for our customers. Whether you're uptown, downtown, or in the boroughs, you'll find a Moishe's location nearby. Our widespread presence makes it easy for you to access your self storage unit whenever you need it.
Streamlined Moving and Storage
Choosing Moishe's for your storage needs means you can enjoy a streamlined moving and storage experience. We offer a one-stop solution that combines our professional moving services with our secure storage facilities. This eliminates the hassle of dealing with multiple providers, saving you time, effort, and stress.
Excellent Options for Business Storage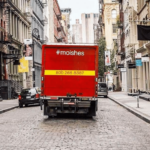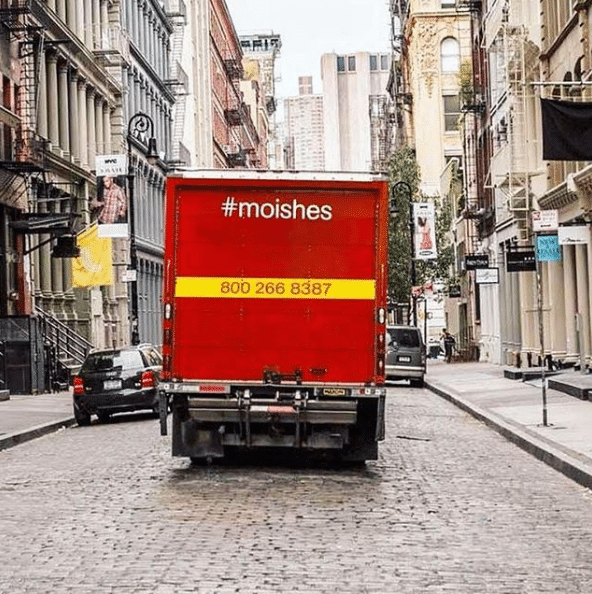 Moishe's Self Storage offers a range of business storage options that are incredibly useful for businesses of all sizes in New York. Whether you're a small startup, a growing company, or a large corporation, our business storage solutions are designed to meet your unique needs.
Our climate-controlled storage units provide a secure and convenient space to store inventory, documents, equipment, and more. With 24/7 access, you can retrieve items whenever you need them. This allows for greater flexibility and efficiency in your operations.
In addition to our storage facilities, Moishe's team of professional movers are exceptionally helpful for businesses. Our experienced team can assist with the transportation of your items to and from our storage facilities and make the entire process seamless.
This service saves you time and also ensures the safety and care of your valuable business assets. Whether you require short-term storage during an office renovation or long-term storage for excess inventory, Moishe's business storage options offer the space, security, and support necessary to help your business thrive.
Contact Moishe's Online Today
Moishe's Self Storage stands out when it comes to self storage units in NYC. Our exceptional customer service, professional movers, secure facilities, climate-controlled storage, flexibility, competitive pricing, and convenient locations are designed with your needs in mind.
Don't let the challenges of finding extra space in the city overwhelm you. Trust Moishe's Self Storage to provide you with a hassle-free storage experience. Contact us online today to learn more about how we can meet your storage needs. Enjoy the benefits of choosing Moishe's as your storage partner in New York City. We're here to make your storage journey straightforward and worry-free.